News > Features
'Wrinkle' offers family viewing
Mon., May 10, 2004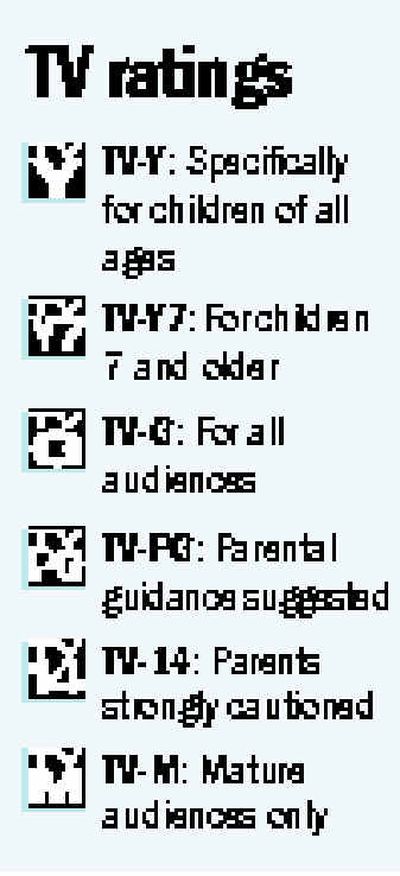 A pretty average Monday night of TV — a funny "Raymond," the season finale of "Everwood" — must give way to "A Wrinkle in Time" at 8.
This is prime Family Fare from ABC and the Wonderful World of Disney, adapting Madeleine L'Engle's award-winning 1962 fantasy novel to three hours of prime time.
Katie Stuart is Meg, and a familiar Monday night face, Gregory Smith of "Everwood," plays her neighbor Calvin. They join with her little brother, Charles Wallace (David Dorfman), for a rescue mission when her astrophysicist father falls victim to dark forces from an unseen world.
Three supernatural beings (Alfre Woodard, Kate Nelligan and Alison Elliott) help them on their way. It's an uplifting tale of kids overcoming their own challenges to do the right thing. And considering some of the gunk that's also on tonight ("The Swan," "Fear Factor"), it's a highly worthy choice.
Highlights
"Yes, Dear," CBS at 8: A mutual friend who's a marriage counselor (Michael Boatman of "Spin City") witnesses an argument between the two couples and sends them into therapy.
"The Swan," Fox at 8: Back-to-back episodes of one of the most morally reprehensible shows on Fox this week!
"Fear Factor," NBC at 8: Six women compete in water-based challenges, such as attempting to unlock and escape from an underwater tumbling cylinder. Not that this series is misogynist or anything.
"The Parkers," UPN at 8: Wedding bell surprises highlight the series finale of this boisterous sitcom.
"7th Heaven," WB at 8: Matt is having problems in his marriage, and Lucy is convinced that Roxanne is secretly trying to become a detective behind Kevin's back.
"Still Standing," CBS at 8:30: Bill and Judy grow suspicious when Brian and Lauren start secretly making plans together. In an ominous development, CBS says Vince Neil of Motley Crue guest-stars as a tattoo artist.
"Everybody Loves Raymond," CBS at 9: Robert gets excited when an agent suggests a career in modeling. Ray is skeptical.
"Las Vegas," NBC at 9: Nessa discovers that a die-hard blackjack player has a bomb strapped to his chest. Rock star Everlast guests.
"Everwood," WB at 9: Season finale. Ephram must choose between Juilliard's summer program and Amy's request that he stay in Everwood for the summer. Meanwhile, Dr. Abbott decides to open a bagel shop in response to losing his malpractice insurance, and Dr. Andy learns a "shocking revelation" about his family.
"Two and a Half Men," CBS at 9:30: Charlie attempts to cure Alan of sleepwalking.
"CSI: Miami," CBS at 10: A security guard is found dead at a rap concert. Rapper Xzibit guests.
"The Restaurant," NBC at 10: Rocco DiSpirito retreats to his alma mater, the Culinary Institute of America, while Jeffrey Chodorow makes it clear to the staff that he is the owner of Rocco's.
Cable Cast
"Made" (2001), Comedy Central at 7:30: TV premiere, with Vince Vaughn and Jon Favreau as a couple of low-rent guys sent to run an errand for mob boss Peter Falk.
Local journalism is essential.
Give directly to The Spokesman-Review's Northwest Passages community forums series -- which helps to offset the costs of several reporter and editor positions at the newspaper -- by using the easy options below. Gifts processed in this system are not tax deductible, but are predominately used to help meet the local financial requirements needed to receive national matching-grant funds.
Subscribe to the Coronavirus newsletter
Get the day's latest Coronavirus news delivered to your inbox by subscribing to our newsletter.
---