News > Features
Amber's in the green thanks to her red-hot lover
Tue., May 11, 2004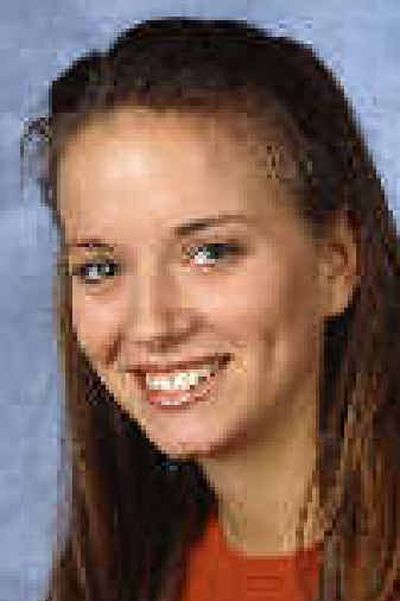 So was it "Survivor" or "The Bachelor?" Amber Brkich walked away from Sunday's finale of "Survivor All-Stars" with both the $1 million grand prize and an engagement ring.
After Brkich bested him in a 4-3 vote, the other finalist, "Boston Rob" Mariano, pulled out a ring and proposed to her. Since she was wearing a shirt proclaiming, "I (heart) Rob," the answer wasn't in much doubt.
"We didn't even care who was going to win," Brkich said in an interview with The Associated Press. "We knew we both had each other for the rest of our lives."
The two had struck up a romance, and talked about marriage in the months between the end of the game and Sunday's live vote-counting, she said.
"But I had no idea he was going to do it in front of millions of people," Brkich said. The finale drew more than 24 million viewers.
Mariano had put Brkich in a position to win, voting off rival Jenna Lewis in the next-to-last tribal council.
What if he had voted the other way? "Probably we would have had a long talk," Brkich said.
CBS also announced — in an "American Idol"-style twist — that it was calling on fans of the show to vote one of the losing 17 contestants of "Survivor All-Stars" a second million-dollar prize. That prize will be awarded on a live show Thursday.
Readin', writin', record contracts …
John Stevens, the red-headed crooner who was ousted from "American Idol," has returned to high school still hoping to get a record deal.
"As of now, I've received no offers besides just singing at weddings and other local events," he said.
Stevens, 16, looked slightly embarrassed at a Williamsville East High School assembly as Friday was declared "John Stevens Day." A few students shouted, "Sing us a song, Johnny!" He smiled but didn't oblige.
They didn't go quite so gentle on his behind
Singer Glen Campbell pleaded guilty Monday to extreme drunken driving and leaving the scene of an accident and will be sentenced to 10 days in jail.
He was arrested in November near his Phoenix home after leaving the scene of a minor traffic accident. He was accused of kneeing a police officer after being taken into custody, but an aggravated assault charge was dropped.
Campbell, 68, who has blamed the incident on the accidental mixing of alcohol and a prescription anti-anxiety drug, will be eligible for work furlough after 48 hours and will serve 75 hours of community service.
Just call it a we-didn't-start-the-fire sale
Busted-up pieces of the grill from the car Billy Joel was driving when he skidded into a house on Long Island last month have sold at a charity auction for $1,075.
The parts were retrieved from the scene by Long Island radio personality "Slam the Stunt Man" and auctioned on eBay. The proceeds will be donated to the Maurer Foundation, a New York group that helps in the fight against breast cancer.
Sounds like a bunch of hogwarts to us
A planned benefit performance of a Harry Potter-based piece by 3-year-old students at a British ballet school has been shelved after author J.K. Rowling's agent pointed out a contract with movie giant Warner Bros. that bans rival productions.
Choreographer Valerie Le Serve said she would adapt the costumes of black cats, owls and wand-carrying street traders to another story line, adding: "I am flattered that they consider us to be such a great threat to their plans."
The birthday bunch
Comedian Mort Sahl is 77. Singer Eric Burdon is 63. Former MTV VJ Martha Quinn is 45. Actress Natasha Richardson is 41. Actor Coby Bell is 29. Actor Jonathan Jackson is 22.
Local journalism is essential.
Give directly to The Spokesman-Review's Northwest Passages community forums series -- which helps to offset the costs of several reporter and editor positions at the newspaper -- by using the easy options below. Gifts processed in this system are not tax deductible, but are predominately used to help meet the local financial requirements needed to receive national matching-grant funds.
Subscribe to the Coronavirus newsletter
Get the day's latest Coronavirus news delivered to your inbox by subscribing to our newsletter.
---