News > Features
Destined to write
Thu., May 13, 2004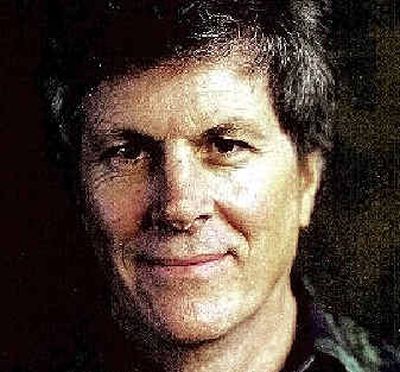 Phil Condon knew he wanted to be a writer early on.
It may have been the authors that he read in high school: Thoreau, Dostoevsky, Shakespeare, Twain.
But then he took a break that lasted, he says, "for about 10 or 15 years." And during that time, he says, "(M)y life was too intense and fast moving (and confused) to keep track of my own desires in that direction."
And the story could have ended there. If it had, of course, Condon, 56, would never have written "Clay Center," the novel that he will read from at Auntie's Bookstore on Tuesday.
But even if the desire to put his own words down on paper lay dormant, Condon kept reading.
And then about the time he returned to college as, he says, "a 37-year-old sophomore," he tried to set out some simple goals. One was to take a writing class.
"I started with an honors writing class taught by a poet," he says, "and everything else has flowed from there."
"Everything else" includes earning a bachelor's degree in writing from Southwest Missouri State University, then an MFA in fiction and an MS in environmental studies from the University of Montana.
Condon now teaches at Montana, where he directs the university's Environmental Writing Institute.
"Clay Center" (Eastern University Washington Press, 310 pages, $18.95 paper) is his first novel, and it isn't what you might expect from someone who teaches environmental writing. More than anything else it is an exploration of America's emotional environment.
Set in 1969, it tells the story of two young lovers, Miller and Maureena, whose lives get caught up in the turmoil of an era marked by war, by rebellion and by emotions that run too hot to not burn out in the end.
"I was trying to explore what was at a crescendo, and what was ending, in 1969, for a certain part of the culture, for a certain part of the youth then, for a certain part of the American project," Condon says.
Consider the time: Just a year before Martin Luther King and Robert Kennedy had been assassinated, and the Tet Offensive had damaged American morale and the military's credibility. Then Richard Nixon was elected, Neil Armstrong walked on the moon, the Manson murders happened and Woodstock rocked the world.
For Condon, it was a crossroads of the American experience.
"On one level, right in there somewhere, I believe was the closest we've ever come to an actual revolution in America, since the first one," he says. "And being that close, however close it was, made things stand out — deeper longer shadows, brighter hotter light, both for the country and culture and for the individuals who felt it coming close and then receding."
As with the rest of us who lived through that era, Condon is anxious that the past be seen as honestly as possible. Despite what he sees as attempts from some circles to revise history, Condon wants to portray both what happened and what might have happened, what was gained and what was lost.
"It might have been an absolute disaster; it might have been the dawning of something better," Condon says. "And regardless that it wasn't an actual revolution, it was both of those: a disaster and a dawn."
The dawning for Condon was, ultimately, his growth as a writer. And "Clay Center" was the logical first step in his career as a novelist.
"This one I had to write," he says, "to make sense of some of the life I've lived and the deaths of people I loved."
Local journalism is essential.
Give directly to The Spokesman-Review's Northwest Passages community forums series -- which helps to offset the costs of several reporter and editor positions at the newspaper -- by using the easy options below. Gifts processed in this system are not tax deductible, but are predominately used to help meet the local financial requirements needed to receive national matching-grant funds.
Subscribe to the Coronavirus newsletter
Get the day's latest Coronavirus news delivered to your inbox by subscribing to our newsletter.
---