News > Idaho
Familiar faces in sheriff's campaign
Mon., May 17, 2004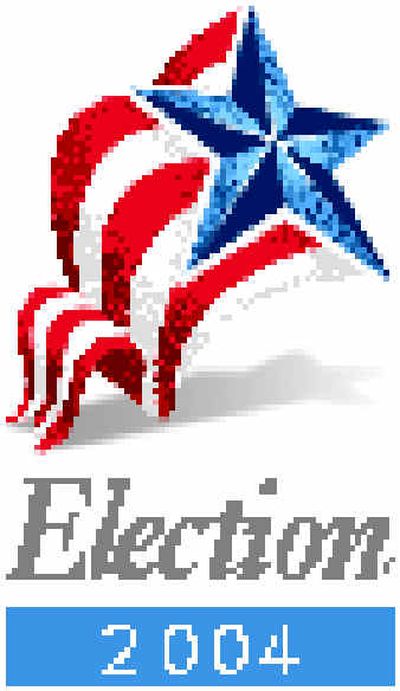 Voters in Benewah County aren't likely to be in for surprises when they vote for a new sheriff in the May 25 primary election. All four candidates have been around the county for decades; one is the undersheriff, one used to be sheriff, another is in his fourth run for sheriff and the last is a longtime officer with the St. Maries police.
The job pays about $32,000 a year and the winner will supervise a crew of seven officers.
The other contested race on the primary ballot is finding a replacement for Dave Johnson as District 2 county commissioner. Two Republicans are in the mix to represent the western side of Benewah County, Phil Sergent of Tensed and Russell Lowry of Plummer. Terry Doupe, a Democrat, and Rod Willard, running as an independent, advance to the general election.
Dave Resser (R): He lost to Sheriff Bill Tharp in the 2000 primary election, but had enough similarities in ideas and priorities that he and Tharp "had a long discussion and he hired me and I've been part of the team ever since," the 61-year-old Resser said.
Resser had spent most of his 23 years in the county as a logger and had never worked in law enforcement before running for sheriff. In the past four years, he said, "I've been lead narcotics officer, K-9 officer, ran the marine division for two years and was a patrol sergeant for little more than a year," before Tharp named him undersheriff.
The undersheriff is mainly an administrative gig, Resser said, and his experience running a timber business helps him navigate budget issues. Resser said he believes he can hire one more patrol officer without any increase in the budget.
He said that in the past four years he has been part of the effort to change deputy uniforms from black, combat-style "BDUs" to more traditional police dress. "There's a place in law enforcement for BDUs – if you are on a tactical team or out looking for marijuana grows – but the general populace doesn't feel they look that friendly."
A joint drug task force between Shoshone, Benewah and Kootenai counties as well as state, city and Coeur d'Alene Tribal police is in the works, Resser said, which should help combat the influx of drug dealers who seem to feel they are safer in the sticks than in Spokane or Coeur d'Alene, he said.
Robert Loe (R): "This is my fourth time running for sheriff," said the 53-year-old Loe, a third-generation Benewah County native. Loe has worked 18 years with the county sheriff's department, the last six as a detective. "We have a pretty good drug problem here and that would be one of my priorities," he said.
Primarily, Loe said, he sees a need for greater awareness of drug use in the county and would seek to revive the DARE program, or one like it, in county schools as well as raising the issue at regularly scheduled community meetings. "Drugs are a community problem and not just a sheriff problem, and fighting it will take awareness," he said.
Robert Kirts (D): A two-term Benewah County sheriff from 1980-88, the 61-year-old Kirts said he's running because "I'm a type-A personality and retirement is not quite suited for me." He came to the county 30 years ago as an Idaho State Police trooper and went back to the ISP as a criminal investigator after his second term as sheriff ended. Kirts said he retired from the state in 1997, but has filled his retirement by providing security and investigations for a small Montana corporation.
He said being on the outside of the sheriff's department gives him a good perspective. One of his priorities, he said, is to encourage better interaction between deputies and citizens. "People feel a little tense" around county officers, he said.
Larry Sotin (D): A 26-year resident of the county, the 55-year-old Sotin worked in the timber industry before joining the St. Maries police force 18 years ago. He is now a lieutenant. Sotin notes the city force has five field officers to the county's seven. He believes "we can squeeze out another two officers," despite a tight budget.
He's running for sheriff, he said, because he sees unnecessary turf wars being waged by the current administration in jurisdictional disputes over arrests between the city and the county. Sotin said he thinks the coming multi-agency drug task force "will be a big improvement," would like to chase meth dealers out of Benewah County, revive the DARE program and strive to keep funding for deputy training.
"If an officer has something he's really interested in, like traffic accident investigation for example, we will try to send him. Because all the education he gets will spread throughout the force as people watch him work and he talks about what he learned," Sotin said.
Local journalism is essential.
Give directly to The Spokesman-Review's Northwest Passages community forums series -- which helps to offset the costs of several reporter and editor positions at the newspaper -- by using the easy options below. Gifts processed in this system are not tax deductible, but are predominately used to help meet the local financial requirements needed to receive national matching-grant funds.
Subscribe to the Coronavirus newsletter
Get the day's latest Coronavirus news delivered to your inbox by subscribing to our newsletter.
---