News > Spokane
Many commuters go long to work
Mon., May 17, 2004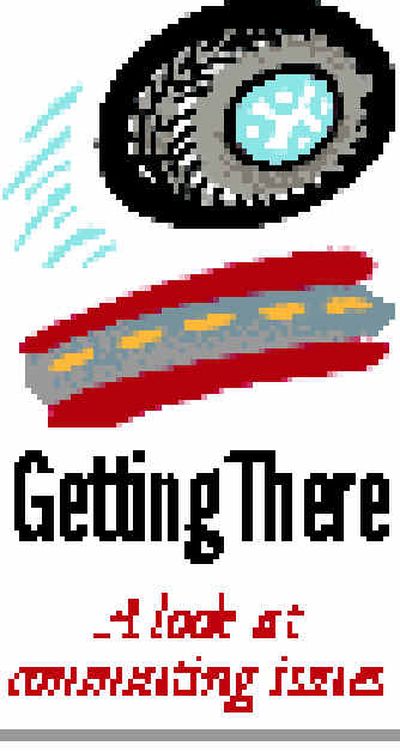 You've heard of long-haul truckers. How about long-haul commuters?
One in 200 commuters is what the federal Bureau of Transportation Statistics calls a "stretch commuter" — someone who drives 50 miles or more each way to work.
The BTS found in a 2002-03 survey that 3.3 million Americans are stretch commuters and, of those, 6 percent are superstretch commuters, traveling more than 200 miles to get to work.
People take on the long drives for a variety of reasons, said BTS spokesman Roger Lotz.
"It's a quality of life issue," Lotz said. Particularly in more urban areas, people will drive a ways so that their kids can grow up in suburban communities.
Figures weren't broken down by state, but the Inland Northwest has its fair share of long-distance commuters, including those who drive between Idaho and Eastern Washington and those who venture between Spokane and smaller communities.
Dan Petek drives from Spokane to Pullman two days a week during the school year to teach advertising classes at Washington State University. His family and consulting business are in Spokane.
He describes the Palouse driving experience as "calming."
"There's nobody on the road when I leave," Petek said, adding that falling asleep isn't a problem. "You bring some strong coffee to chew on on the way down there."
Drive-through dangers
That sloppy sandwich and Big Gulp could cause more than weight gain. Eating while driving can also cause accidents.
According to a survey by PEMCO Insurance, 65 percent of the 600 Washington residents polled said they eat while driving.
That's more than those who talk on a cell phone.
But while eating and driving can be distracting, it's nowhere near as scary as some of the other poll results.
Twenty-five percent of the people said they steer with their legs (whatever happened to 2 o'clock and 10 o'clock?), and 14 percent said they shave or put on makeup behind the wheel.
And much as I hope you read my stories, you'd better not be one of the 6 percent who said they read the newspaper or a book while driving.
If that's you, put the newspaper down until you're parked!
They're tracking you
Starting May 20, the Washington Department of Licensing will begin verifying Social Security numbers when people renew their driver's licenses.
The numbers have been required from commercial drivers since 1989 and from those getting personal driver's licenses since 2000.
The Department of Licensing says the new verification procedure will cut down on identity theft and fraud, and that the numbers will not be made public.
Not getting there
Two major highway paving projects get under way this week.
Crews begin today on a project to resurface State Route 291 from the Spokane County/Stevens County line to Wylie Road, near Suncrest.
The work will run from about 7 a.m.-6 p.m. all week, and drivers should expect delays of up to 15 minutes.
Also today, crews will start repaving State Route 28 between Harrington and Davenport.
On Wednesday and Thursday, workers will be busy on Interstate 90 at the State Route 904 interchange (Four Lakes) from 8:30 a.m.-3:30 p.m. Westbound I-90 will be reduced to one lane.
Local journalism is essential.
Give directly to The Spokesman-Review's Northwest Passages community forums series -- which helps to offset the costs of several reporter and editor positions at the newspaper -- by using the easy options below. Gifts processed in this system are not tax deductible, but are predominately used to help meet the local financial requirements needed to receive national matching-grant funds.
Subscribe to the Coronavirus newsletter
Get the day's latest Coronavirus news delivered to your inbox by subscribing to our newsletter.
---