News > Spokane
Alleged rape by escapee investigated
Tue., May 18, 2004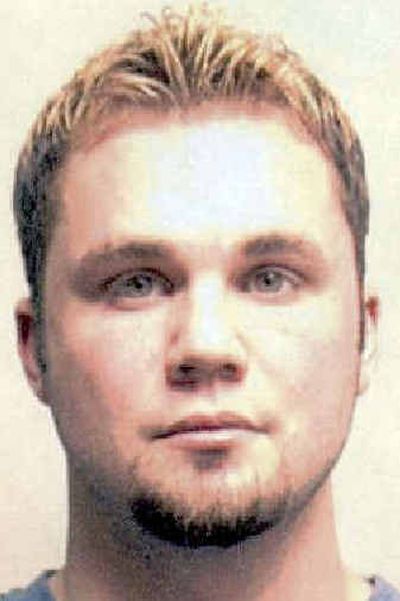 Michael Lee West Jr. had two months left to go on his sentence for his latest felony assault conviction when he escaped March 20 from the state work release center in Spokane.
West, 27, was arrested Sunday on that warrant for escape from the Washington state Department of Corrections. But Spokane Police detectives continue to investigate a report that he raped and stabbed his former girlfriend while he remained on the loose, Spokane Police spokesman Dick Cottam said.
The victim, who identified West as her attacker, was upgraded Monday from serious to satisfactory condition, Cottam said.
She told investigators that West came to her residence on the 1700 block of East 12th at 12:30 a.m. She eventually escaped to call 911 at 7:30 a.m., Cottam said.
"She had a lot of cuts," Cottam said. "Some were defensive cuts on her arm. She had a couple stab wounds. The rest were slices."
Later Sunday, police found West in a second-floor storage area at 2108 E. First Ave.
Michelle Bowman lives in that apartment building. She said she knew West as "Zane."
Bowman said she didn't know about West's arrest until Monday and was horrified to learn about the accusations against him. Bowman said she didn't want anyone to think she was helping West hide from authorities.
"I had no idea who he actually was. If I knew who he was, I would've called the police myself," Bowman said.
Since West is on the DOC hold, investigators don't have to immediately charge him with the reported rape. Without the DOC hold, detectives would have been forced to either charge West within 72 hours or release him, Cottam said.
"There's no hurry" on the investigation, he said.
West is no stranger to the criminal justice system. According to court records, his criminal career started at the age of 14 when he was convicted of a charge that is the equivalent of felony theft.
Since 1990, West has been convicted of five more felony charges as a juvenile and five felony convictions as an adult. The record includes two felony convictions for escape and three for assault.
The most recent case came last year when West pleaded guilty in February to third-degree assault for beating a man in a home on the 1400 block of North Howard.
Lonnie Goin told police on Dec. 12,2002, that West punched him and hit him over the head with a broom handle before taking $120 from Goin's wallet, according to court records. Witnesses, including West's own brother, said they watched West hit and kick Goin in the head several times, breaking his nose.
Police originally charged West with first-degree robbery, but he later pleaded guilty to third-degree assault.
The judge in that case ruled that West had a chemical dependency. West was ordered to complete 25 months of community custody and was required to take doctor-prescribed medication for his mental disorder, which court records described as bipolar.
"I'm pleading guilty to avoid the risk of conviction on the original charge," West wrote in court documents.
West also pleaded guilty in January 2000 to assaulting a woman in a local Laundromat.
In that case, a woman identified as West's former girlfriend – it's unclear whether that's the same ex-girlfriend who reported Sunday's alleged rape – was doing laundry Nov. 5, 1999, at 1701 W. Third Ave., when West arrived.
"West became belligerent and began throwing (the ex-girlfriend's) laundry and breaking her hangers," court records show.
A Laundromat employee told West to stop or she would call police.
"West approached (the employee) and grabbed her by the hair and slammed her head into the washer, which rendered her unconscious," court records state. "West then ran from the Laundromat as he yelled, 'I'm sorry, what did I do?' "
The employee suffered a gaping wound on her forehead and a fractured jaw. West later pleaded guilty and received 29 months in jail with credit for 72 days in jail.
Despite his history, West had fulfilled his community custody requirements over the last three years, said Debra Conner, the community corrections supervisor at the DOC's Brownstone Work Release Center in Spokane.
She said West was incarcerated on the assault charge in March 2003 and he came to the work release center this past January.
"He actually completed chemical dependency treatment. He was actually doing pretty well," Conner said.
The DOC sends inmates to the work release center when they have about six months left on their sentences. It's designed to allow them to work, but stay at the center, and transition back to society, she said.
But on March 20, West went to work but left there without permission and didn't return, she said.
"He called in once because he was regretting escaping," Conner said of West. "We encouraged him to turn himself in but he decided not to."
West was due to be released on June 11. State corrections officials had no word of his whereabouts until Spokane Police called on Sunday.
"Escapes are rare. An incident of this nature hasn't happened since I've been there," Conner said. "Certainly, our heart goes out to the victim. It's not good news."
Local journalism is essential.
Give directly to The Spokesman-Review's Northwest Passages community forums series -- which helps to offset the costs of several reporter and editor positions at the newspaper -- by using the easy options below. Gifts processed in this system are not tax deductible, but are predominately used to help meet the local financial requirements needed to receive national matching-grant funds.
Subscribe to the Coronavirus newsletter
Get the day's latest Coronavirus news delivered to your inbox by subscribing to our newsletter.
---