News > Business
AT&T method is wrong way to do business
Mon., May 24, 2004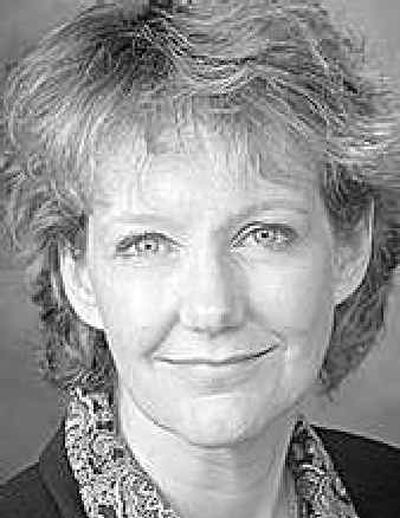 In January, AT&T sent erroneous bills to nearly a million people who were not its customers. In thousands of other cases, the same billing error was passed along to existing AT&T customers. Oops.
By March, erroneous bills still were being sent by AT&T to customers and non-customers alike.
A mistake such as this is obviously raising eyebrows, causing the public to wonder whether the three-month-long error has been a way for AT&T to increase its revenue. Minnesota Attorney General Mike Hatch filed suit this month, as did Florida Attorney General Charlie Crist — so in their eyes, at least, it looks as though a line has been crossed. (For the BBB report on AT&T, go to www.trenton.bbb.org).
I've spoken with a number of people across the region who've received these bills, and many said their problems just multiplied when they tried to get answers, request credits or ask for other forms of resolution.
In one case, the consumer was told that AT&T competitor Qwest had "sold" his long-distance service to AT&T because Qwest was getting out of the long-distance business. When the consumer called Qwest to complain, the company was quite shocked to hear that it was abandoning the long distance business. None of it was true.
Other individuals say the explanation they received for the erroneous $3.95-$6.95 bill is that it's a vague federal access charge — the particulars change with each telling. (They're the lucky ones, however, who actually got to talk to someone.)
Another consumer called AT&T to get a billing problem resolved, and received a voice message stating that the average wait time would be an hour and 43 minutes — hardly worth the time to correct a $3.95 error.
Some callers were told that in order to fix the problem they would need to sign up for AT&T service. What a marketing concept.
When one victim was routed to AT&T's "slamming department" after being told he'd been slammed (which means having your long-distance service switched without your knowledge or permission), an AT&T representative had the gall to ask what it would take to get him as a customer.
AT&T, like many large corporations, has some of its customer-service call centers located in other countries, which alone can make communication a challenge.
No wonder customers are frustrated and losing trust in business. Everyone makes mistakes; however, the true measure of a company's soul is how it responds when something goes wrong.
In your business, how do you handle mistakes, broken promises or technology problems? What can you learn from the AT&T incident?
Should it take three, four or five months to resolve issues? No.
Once a mistake is detected (in this case, the company blamed a computer problem) how long before the faux pas is stopped? Ask yourself what is acceptable.
Do you make it easy for your customers or potential customers to call you and ask questions? How long is the average wait time on your company's phones? What about within your business? If you can't answer these questions, you'd best start finding the answers.
If something goes wrong, do you and your staff take responsibility or begin to tap dance? Bad news, unlike wine, does not improve with age. Face up to it, admit the mistake and make things right.
How many of us just pay our monthly bills, never questioning the small charges that appear? Multiply that nearly a million times. No wonder Florida and Minnesota are headed to court.
If you're a consumer faced with this kind of problem, begin creating a paper trail right away. Keep notes, get names of individuals you've spoken with, and keep the pressure on. File complaints with state and federal agencies, along with the BBB, if you don't get satisfaction after at least two attempts.
You can't fight city hall, or huge corporations? Not true. You just have to keep trying.
Local journalism is essential.
Give directly to The Spokesman-Review's Northwest Passages community forums series -- which helps to offset the costs of several reporter and editor positions at the newspaper -- by using the easy options below. Gifts processed in this system are not tax deductible, but are predominately used to help meet the local financial requirements needed to receive national matching-grant funds.
Subscribe to the Coronavirus newsletter
Get the day's latest Coronavirus news delivered to your inbox by subscribing to our newsletter.
---