Sports
Lost for answers
Tue., May 25, 2004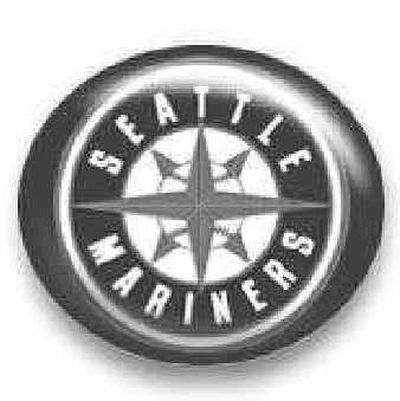 SEATTLE – They've been one of baseball's top teams in recent years, winning a remarkable 116 games only three seasons back.
So far in 2004, however, the Seattle Mariners are one of the worst clubs in the major leagues.
"I don't think anybody expected this," catcher Dan Wilson said.
At 15-28, Seattle came out of the weekend stuck at the bottom of the A.L. West, trailing first-place Anaheim by 13 1/2 games. The M's avoided a home-field sweep by Detroit with a 3-1 win Sunday, their third victory in 14 games.
"We came out of spring training with high hopes," Wilson said. "We played very, very well in spring, then we got off to a rough start. In our division, that's tough to bounce back from."
There are plenty of reasons for the struggles.
Jamie Moyer and the starting pitchers had a rough start, going a combined 3-9 in April. While each has shown signs of recovering recently, Seattle's usually reliable bullpen – missing Kazuhiro Sasaki after his return to Japan in the off-season – has been inconsistent.
The biggest problem, though, has been at the plate. Seattle is getting little production, putting additional pressure on pitchers to work with less room for error.
Edgar Martinez, Bret Boone, John Olerud, Rich Aurilia and Randy Winn are all hitting .240 or worse.
"It's not just the bullpen," manager Bob Melvin said. "It's not just the starters, though all them are coming around and pitching a lot better. It's been the offense. It's been everything."
The Mariners rank last in the American League with 29 home runs and 106 extra-base hits. Seattle just concluded a 2-4 homestand that offered a microcosm of what's going wrong.
The Mariners hit .249 and collected 50 hits against Baltimore and Detroit – only nine for extra bases. An 11-0 win over the Orioles was fueled by a six-run inning that featured seven singles.
"It's been pretty miserable, going on two months here," said Olerud, a career .297 hitter who's at .229. "We've just got to forget about what's happened the last six or seven weeks and concentrate on playing good baseball from here on out."
The rallying cry in the clubhouse has been that it's still early. Indeed, 19 teams in baseball history have come back from at least 10 games behind to finish first.
Seattle did it in 1995, winning the A.L. West in a one-game playoff against the Angels after wiping out a 13-game deficit on Aug. 2. The M's were victimized two years ago when Oakland rallied from 10 games back on May 30.
That year, the Athletics used a 20-game winning streak in August and September to overtake Seattle, which won 93 games but missed the playoffs. The Mariners also won 93 games and stayed home last year.
Seattle's 393 wins from 2000-03 were the most in baseball, which only makes things tougher to swallow this year.
"We have been used to winning," Wilson said. "We still go on the field expecting to win. I don't think that part of it ever changes, but that probably adds to the frustration."
Seattle's struggles are puzzling even for visiting players and managers.
"Those guys know how to play," Tigers manager Alan Trammell said. "My gosh, those guys have been through a lot. I'm very leery of a club like that because I know what they're capable of."
Former Mariner Carlos Guillen, traded to Detroit last winter, is stumped.
"When they pitch, they don't hit. When they hit, they don't pitch," he said.
There have been some milestones for the Mariners this year.
Martinez became the sixth player in history with 300 home runs, 500 doubles, 1,000 walks, a .300 average and .400 on-base percentage. The others are Hall of Famers Babe Ruth, Ted Williams, Lou Gehrig, Stan Musial and Rogers Hornsby.
Alas, Martinez reached the milestone in a 4-3 loss at Minnesota on May 12.
During the weekend, Ichiro Suzuki collected his 2,000th career hit – which includes 1,278 hits in Japan – when Seattle lost 5-0 to Detroit. He agreed the feat was tempered by the team's struggles.
"When you lose games, you are very disappointed," Suzuki said through a translator. "If you're not disappointed, you shouldn't be playing baseball."
Times are tough, but the Mariners insist they won't give up.
"We're all hopeful there are better things ahead," Wilson said. "… We can make up the difference. Things can turn quickly."
Local journalism is essential.
Give directly to The Spokesman-Review's Northwest Passages community forums series -- which helps to offset the costs of several reporter and editor positions at the newspaper -- by using the easy options below. Gifts processed in this system are not tax deductible, but are predominately used to help meet the local financial requirements needed to receive national matching-grant funds.
Subscribe to the sports newsletter
Get the day's top sports headlines and breaking news delivered to your inbox by subscribing here.
---