News > Features
Symptoms on par with pre-menopause
Tue., May 25, 2004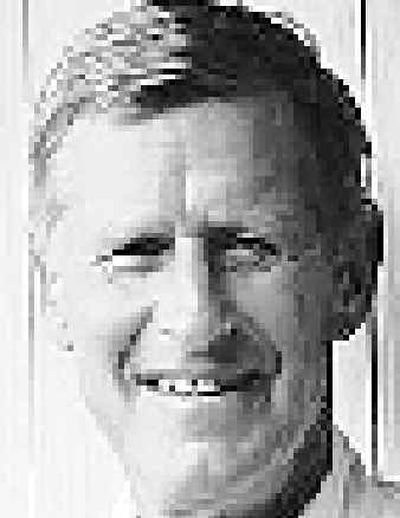 Dear Dr. Gott: After 30 years of regular menstrual cycles, I now suffer from irregularity, cramps and a heavy flow. Instead of my normal five days, my bleeding now lasts for up to two weeks.
An endometrial biopsy was negative for cancer. My gynecologist told me that my condition is normal in some women for years before the actual menopause takes place, because I may no longer ovulate each month and the uterine lining builds up before it is shed. Do you agree?
Dear Reader: Yes, I do. Although your symptoms are severe, they are consistent with a pre-menopausal state. Ask your gynecologist about the use of hormone replacement therapy to help you get through these difficult times, and make sure you take iron supplements to prevent the anemia that may be a consequence of heavy or frequent menstrual flow.
To give you related information, I am sending you a copy of my Health Report "Menopause." Other readers who would like a copy should send a long, self-addressed, stamped envelope and $2 to Newsletter, P.O. Box 167, Wickliffe, OH 44092. Be sure to mention the title.
Dear Dr. Gott: As a scientific adviser to the Cranberry Institute, I take issue with your recent position that cranberry juice interferes with Coumadin (warfarin). This is not the case. The study that you quoted, which appeared in the British Medical Journal, was ill-conceived and improperly conducted.
Dear Reader: In my role as a medical columnist, I feel an obligation to report on studies published in reputable journals. It is not my job to analyze and critique such studies; that is the responsibility of the editors and peer reviewers at the journals themselves. If and when further information becomes available — regarding the lack of association between cranberry juice and Coumadin — I will print an update.
The situation is somewhat analogous to another, related issue: the potentially serious interactions between grapefruit juice and many medications. Because these compounds compete for detoxification in the liver, the grapefruit juice may interfere with metabolism of the drugs, leading to dangerously high levels of medicine.
When I reported this several years ago, I was verbally attacked by representatives of the grapefruit growers association, who believed that I had exaggerated the possibility of harmful interactions.
Subsequently, other studies confirmed the grapefruit/drug relation, which is now accepted as a real threat. And many consumers are being cautioned and advised by pharmacists (and through printed educational materials) about the risks of consuming grapefruit within several hours of taking prescription drugs.
In this case, I believed I was acting in the public's interest. Whether this is also the case with cranberry/Coumadin interactions remains to be seen.
Local journalism is essential.
Give directly to The Spokesman-Review's Northwest Passages community forums series -- which helps to offset the costs of several reporter and editor positions at the newspaper -- by using the easy options below. Gifts processed in this system are not tax deductible, but are predominately used to help meet the local financial requirements needed to receive national matching-grant funds.
Subscribe to the Coronavirus newsletter
Get the day's latest Coronavirus news delivered to your inbox by subscribing to our newsletter.
---