News > Features
'Joan of Arcadia ' brings up issues
Fri., Oct. 1, 2004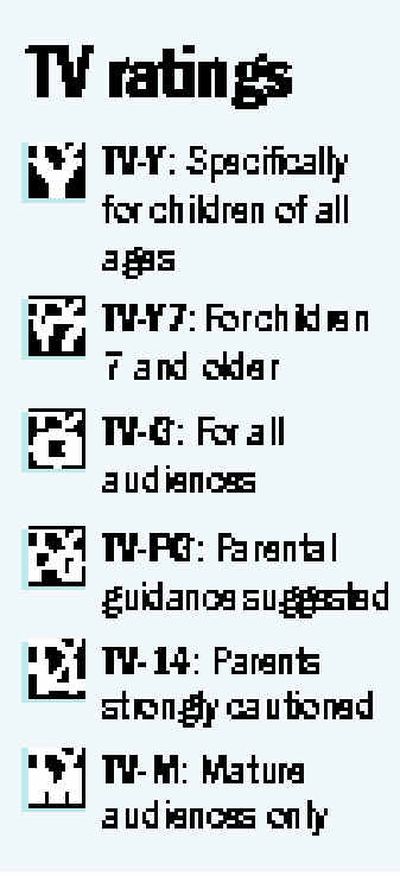 Slow night for television, but Family Fare favorite "Joan of Arcadia" saves the day.
Is it God, or is it the Lyme disease talking?
Tonight at 8 on CBS, Joan (Amber Tamblyn) is still wrestling with the idea of God talking to her, and like any teenager would, she's acting out, with the help of a new friend from her summer away.
But she's not the only one with issues.
Brother Kevin (Jason Ritter), disabled in a car accident, must now confront the former friend who was involved in the crash and who is suing the family for emotional distress.
Highlights
"8 Simple Rules," ABC at 8: Kerry's summer romance is an issue.
Followed by an episode of the dismal "Complete Savages."
"The Simpsons," Fox at 8: Repeat in which Lisa starts her own newspaper after Mr. Burns buys all of Springfield's media outlets. It has nothing to do with Fox owner Rupert Murdoch. Followed by "That '70s Show."
"Dateline," NBC at 8: TBA.
"What I Like About You," WB at 8: Holly pays for Ben to play at a club where pop star Jesse McCartney ("Summerland") is also performing.
"Grounded for Life," WB at 8:30: Sean is acting jealous of Eddie, who is spending all his time with Faye.
"JAG," CBS at 9: Investigating a friendly fire incident in Iraq.
"Hope & Faith," ABC at 9: Faith has been booted from the house, so Hope goes to visit her in her new abode — a furniture showroom.
"The Complex: Malibu," Fox at 9: Only one week left for the final four couples in the renovation derby.
"Third Watch," NBC at 9: A brash rookie, played by new series regular Josh Stewart of "Jekyll," joins the team. And Aidan Quinn continues his guest role as the internal affairs cop.
"Reba," WB at 9: Reba goes clubbing with Barbra Jean, and no one is more surprised than Reba when they actually have fun. Followed by a repeat of "Blue Collar TV."
"Less Than Perfect," ABC at 9:30: Claude wants to know why Caleb wouldn't date her.
"Dr. Vegas," CBS at 10: Rob Lowe's doc is supposed to OK a fighter to enter the ring, despite a contrary diagnosis.
"Medical Investigation," NBC at 10: When a small town's children start dropping like flies, Dr. Connor (Neal McDonough) and his team suspect a nearby chemical plant, but, of course, the solution may be even trickier, involving a local fertility clinic.
Cable Cast
Baseball, ESPN at 4: The regular season draws to a close.
"Ferris Bueller's Day Off" (1986), Family Channel at 8: Matthew Broderick stars as the brilliant teen who has life in perspective. With Alan Ruck, Mia Sara and one awesome Ferrari.
"Stargate SG-1," Sci Fi at 9: Repeat finds Carter taken prisoner. Repeats at 11.
"Stargate Atlantis," Sci Fi at 10: Repeat of the pilot episode. Repeats at midnight.
"Dead Like Me," Showtime at 10: Even the dead want you to call the morning after.
Late Night Talk
"Late Show with David Letterman," CBS at 11:35: Richard Gere and magician Jason Randal.
"Tonight Show with Jay Leno," NBC at 11:35: Billy Bob Thornton, Tony Hawk and musical guest Interpol.
"Jimmy Kimmel Live," ABC at 12:05 a.m.: Wanda Sykes.
"Late, Late Show," CBS at 12:35: John C. McGinley and Blues Explosion.
"Late Night with Conan O'Brien," NBC at 12:35: Joaquin Phoenix and musical guest Supergrass.
Local journalism is essential.
Give directly to The Spokesman-Review's Northwest Passages community forums series -- which helps to offset the costs of several reporter and editor positions at the newspaper -- by using the easy options below. Gifts processed in this system are not tax deductible, but are predominately used to help meet the local financial requirements needed to receive national matching-grant funds.
Subscribe to the Coronavirus newsletter
Get the day's latest Coronavirus news delivered to your inbox by subscribing to our newsletter.
---