News > Features
All eyes on 'Narnia'
Fri., Dec. 9, 2005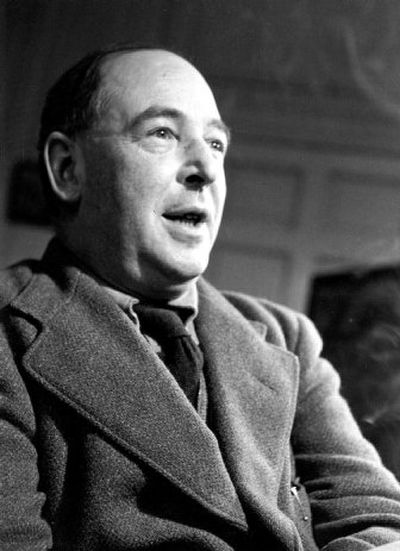 he Lion, the Witch and the Wardrobe" is a beloved children's book about four British schoolchildren who pass through the back of a wardrobe into an enchanted land where a witch has made it eternally winter.
There they meet Aslan, the lion of the title, who offers his own life to the witch to atone for the treachery of one of the siblings.
Today, a $150 million movie version opens nationwide, reigniting an old debate: Is the world created by British author C.S. Lewis a rip-roaring piece of fantasy – or a fairy tale suffused with Christian imagery?
The answer is both, and that raises a related question: Can Disney succeed by selling the movie on two tracks – a sort of cross between "The Lord of the Rings "and "The Passion of the Christ"?
If so, "The Chronicles of Narnia: The Lion, the Witch and the Wardrobe" figures to be a holiday blockbuster.
Directed by "Shrek" co-director Andrew Adamson, the film stars Tilda Swinton as the White Witch and Liam Neeson as the voice of Aslan.
A multitiered marketing campaign has targeted, among others, fantasy fans and churchgoers – groups not usually known for being on the same wavelength.
"My reading of the situation is Disney came to realize, 'Goodness, we have a two-fer here,' " says Alan Jacobs, a professor at Wheaton (Ill.) College.
"We can draw in those millions of people who want heroic fantasy, but then we can also tap into those thousands of churches that can sell out theaters."
The cycle of seven Narnia books is approaching 100 million in sales since "Wardrobe" was published in 1950. The trick for the movie will be pleasing old fans, many of whom are drawn to the Christian imagery, while attracting new ones, some of whom could resent it.
"I don't want to sound greedy or sound like a producer saying, 'We're for everybody,' " producer Mark Johnson says. "But we are. That's the genius of C.S. Lewis: The story works on so many levels."
Lewis was an Oxford professor and prolific author best known in his lifetime for his literate defenses of Christian doctrine. But it is his Narnia novels that have earned him his most lasting fame – and the cinematic promise of as many as six sequels if "Wardrobe" is a hit.
The lion's share of the film's marketing budget – reputedly $80 million – has been spent on saturation TV ads, but lesser amounts have been spent on grass-roots marketing to schools, libraries and youth groups. Johnson says just 5 percent was spent wooing churchgoers.
Motive Marketing, which promoted "The Passion of the Christ" to a $370.6 million box office take last year, is among the companies that have sold "Wardrobe" directly to churches as a sort of greatest children's story ever told, complete with Sunday school lesson plans.
The movie, like the book, draws on grown-up themes – sacrifice, betrayal, divine love – yet always plays them on a child's scale. Lewis borrows heroic mood from medieval romances, epic sweep from Norse and Celtic myths and redemptive love from the Gospels.
Bryan Stone, author of "Faith and Film" and a professor of evangelism at Boston University, thinks there is little danger that secular audiences will be offended by Christian symbolism, should they even see it among the competing mythologies.
"That's one of the interesting things about allegory," he says. "You see it if you want to see it. It becomes allegory only if you have a frame of reference. The story doesn't beat anyone over the head with religion at all."
Lewis insisted the Narnia books were not allegory – where things are meant to represent something else – but an actual supposal of how it might have gone if Christ had come to a world of talking animals and become one of them.
He and J.R.R. Tolkien, author of "The Lord of the Rings," were colleagues and close friends. Tolkien once called "Rings" "a fundamentally religious and Catholic work; unconsciously so at first, but consciously in the revision."
Yet when "Lord of the Rings" was made into a trinity of enormously successful movies, little was made of the religious connection for the very good reason that it is submerged in the story. The symbolism in the Narnia books is more overt.
Lewis provided the clearest explanation of the books and why he wrote them in an essay titled "Sometimes Fairy Stories May Say Best What's to Be Said."
"I thought I saw how stories of this kind could steal past certain inhibitions which had paralyzed much of my own religion in childhood," he wrote. "Why did one find it so hard to feel as one was told one ought to feel about God or about the sufferings of Christ?
"I thought the chief reason was that one was told one ought to. An obligation to feel can freeze feelings. And reverence itself did harm. The whole subject was associated with lowered voices, almost as if it were something medical.
"But supposing that by casting all these things into an imaginary world, stripping them of their stained-glass and Sunday school associations, one could make them for the first time appear in their real potency? Could one not thus steal past those watchful dragons?"
"Dragons" of a different sort kept Hollywood for many years from making a full-scale film of "Wardrobe." Several major studios passed on the project for a variety of reasons, including its cost, its British-ness and its Christian subtext.
Walden Media got an option to the rights from the Lewis estate in 2001, when the Hollywood rules were changing. Harry Potter showed that American kids could embrace British stars, "Lord of the Rings" proved the potency of fantasy films and "Passion of the Christ" affirmed faith as big box office.
Plans are afoot for "Prince Caspian," which will be the next Narnia movie if "Wardrobe" succeeds. The Christian symbolism becomes more obvious in some of the later books, particularly in the last one, "The Last Battle," a retelling of Revelation.
Bruce Edwards, a professor of English at Bowling Green (Ohio) University and author of the Narnia study "Not-a-Tame Lion," wishes moviegoers could see the film as the books' original readers read them, with no prompting from marketers or preachers.
"This movie deserves an audience that has an ability to have the characters and the themes sneak up on them – or, as in Lewis' phrase, sneak past their watchful dragons," Edwards says. "I think the dragons are way too watchful on this one."
Local journalism is essential.
Give directly to The Spokesman-Review's Northwest Passages community forums series -- which helps to offset the costs of several reporter and editor positions at the newspaper -- by using the easy options below. Gifts processed in this system are not tax deductible, but are predominately used to help meet the local financial requirements needed to receive national matching-grant funds.
Subscribe now to get breaking news alerts in your email inbox
Get breaking news delivered to your inbox as it happens.
---