News > Business
Trying to rekindle old flame
Tue., Dec. 27, 2005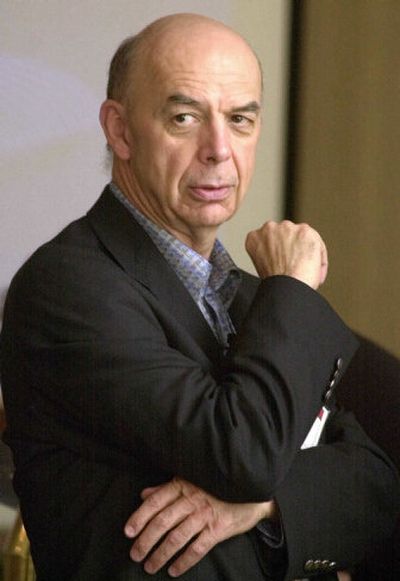 CHARLOTTE, N.C. — Back in his Los Angeles college days, Stephen Cooper and his buddies would trek 1,000 miles across the Rocky Mountains to restock their coolers with Coors.
Decades later, Coors doesn't need a cult following to sell its six-packs, available at every corner store. That's a lesson Cooper, a corporate turnaround specialist, thinks about often as he seeks to save troubled Krispy Kreme Doughnuts Inc.
Cooper believes the North Carolina purveyor of "Hot Now" treats counted on little more than its cult-like popularity to drive its success.
Not too long ago, it seemed like that's all it would take.
The company started to open stores outside the South in the mid-1990s, and when a Krispy Kreme store arrived in your town, it was as if royalty had come to visit.
Investors were no different; from an initial offering at $21 a share in 2000, the price rose to $105 later that year. Krispy Kreme opened nearly 400 stores.
The ease of that success, Cooper believes, was the problem. Instead of focusing on running an efficient operation, the executives at the Winston-Salem-based company were enjoying the glow of their rapid expansion and rising stock price.
"You have to be able to make the transition from being a word-of-mouth, kind of myth-driven marketing company into one that has a much more structured, objective-driven sales marketing program," Cooper said.
That didn't happen, and today, the number of Krispy Kreme stores stands at less than 350. Shares in the company have fallen nearly 90 percent from their 2003 peak.
Cooper arrived in January, taking over for ousted chief executive Scott Livengood, a 28-year veteran of the company who drew criticism for blaming Krispy Kreme's decline on the low-carbohydrate diet craze. Krispy Kreme hasn't filed a quarterly financial report since November 2004, and a federal investigation into the company's books is still pending.
Cooper has three decades of experience in rehabilitating troubled businesses, including stints at Trans World Airlines Inc. and Enron. Instead of taking its "success fee" in cash, his company, Kroll Zolfo Cooper, is being paid with 1.2 million options for Krispy Kreme stock. Priced at $7.75 apiece, they are worthless unless Cooper can boost the price from its current value of around $6.
He has succeeded before in the same situation, leading the recovery of Boston Chicken, now Boston Market.
Despite its legal and regulatory problems, Cooper believes Krispy Kreme will avoid bankruptcy. He envisions a leaner company with fewer and smaller stores.
Local journalism is essential.
Give directly to The Spokesman-Review's Northwest Passages community forums series -- which helps to offset the costs of several reporter and editor positions at the newspaper -- by using the easy options below. Gifts processed in this system are not tax deductible, but are predominately used to help meet the local financial requirements needed to receive national matching-grant funds.
Subscribe now to get breaking news alerts in your email inbox
Get breaking news delivered to your inbox as it happens.
---