News > Features
Something else - fear, doubt - behind his act
Fri., Feb. 25, 2005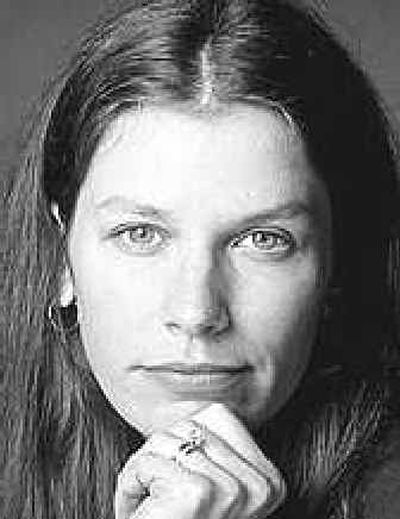 Carolyn: I'm 20, a sophomore in college; boyfriend is 19 and a junior, we've been together four years, and for the most part our relationship is good. However, lately he's been asking me if I am willing to live with him alone in an apartment next year. (Purely hypothetical, as logistics and finances don't permit it.)
I told him I didn't think I was ready for that. He cannot seem to understand this answer and becomes very upset every time the subject is brought up – always by him. I really do love him and hope to have a life with him someday. I need advice on how to handle his disappointment without caving in. – S.
Handle it like the radioactive matter it is. Stand your ground. You don't want a life with someone who can't respect your decisions, and you really really don't want a life with someone whose displeasure registers in your mind as pressure to change your mind. It's common for people to wonder how genuinely loving someone can result in losing yourself – and you just gave them a primer.
Meanwhile, boyfriend's putting a lot of emotional energy into imaginary plans. Since you're questioning your ability to hold your ground – proof in itself, by the way, you're not ready to live with someone – I suggest you go a bit on the offensive (affectionately, of course). Ask him why he keeps bringing this up when he knows it's all a moot point. There has to be something behind this – a doubt, a fear, a hurt – that it's time for you both to address.
Carolyn: I recently found out that a couple of my friends gossiped about a serious and personal issue to someone whom I am not friends with. I'm kind of stuck on the huge betrayal of trust and the fact that they would gossip about something they knew was a big deal to me. Is it worth it to try and talk to them about it? Or should I just make sure to not tell them anything personal and distance myself as much as possible, given that we have to all see one another frequently? – Md.
No no. Talk to their friends, and let it get back to them how you feel.
Kidding. They're the ones you need to approach, directly and soon, especially since the only other choice you've allowed yourself is essentially to end friendships when it might not be necessary.
Or, fair: There's more than one way to interpret the facts. There's your way – they sold you out for cheap conversational thrills. There's the "it's all a big misunderstanding" way – they didn't realize you had spoken to them in confidence. There's the "we're all friends here" way – they were speaking of you sympathetically, to seek advice on your behalf, etc. There's the science-fiction way – these friends don't really exist!
Find out what really happened. You owe it to yourself. To them, too: These are your friends. If you can't conceive of their having innocent motives, that doesn't say much for these friendships.
Tell them you're hurt and upset that they spread your personal dirt, but that you don't want to react without hearing what they had in mind. The only right answer's the truth – and it's rarely hard to forgive.
Local journalism is essential.
Give directly to The Spokesman-Review's Northwest Passages community forums series -- which helps to offset the costs of several reporter and editor positions at the newspaper -- by using the easy options below. Gifts processed in this system are not tax deductible, but are predominately used to help meet the local financial requirements needed to receive national matching-grant funds.
Subscribe now to get breaking news alerts in your email inbox
Get breaking news delivered to your inbox as it happens.
---