News > Features
'Dawn Anna' moves much too slowly
Mon., Jan. 10, 2005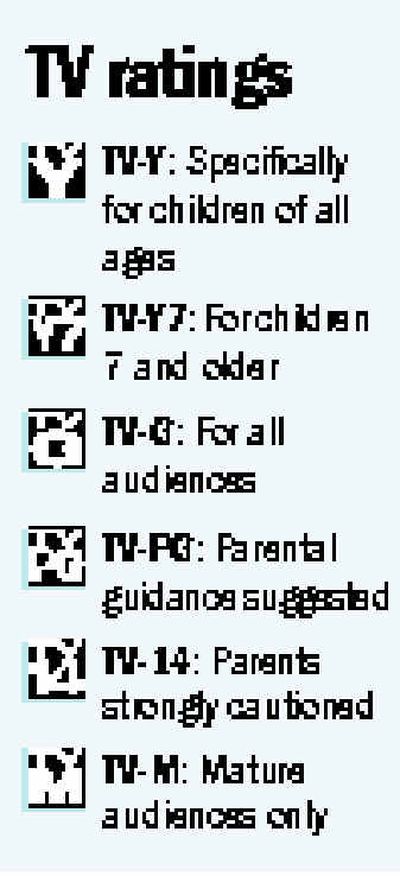 Debra Winger returns to the screen, at least the small one, in the drama "Dawn Anna" (9 p.m., Lifetime). While "Dawn" provides Winger with an opportunity for a powerful performance, this incredible tale is also a reminder that some true-life stories are not suited to the TV-movie format.
As "Dawn" breaks, we discover that our heroine is the spunky single mother of four devoted, if spirited, children. She's flat broke with bills to pay, and the phone has been disconnected. After several disheartening interviews, she lands a job as a math teacher in a Colorado high school and establishes herself as an inspiring and beloved mentor, and a championship volleyball coach to boot. This would be enough for most Lifetime movies, but "Dawn Anna" is only beginning.
In the school gym, she meets a sports-equipment salesman (Alex Van). He's no Brad Pitt, but he's a decent guy who persistently courts her and wins over her children. Again, good woman finds good man, triumphs over poverty and loneliness. Can we stop the movie here? Unfortunately for "Dawn Anna," this is just the end of Act I.
Not to give too much away here, but over the next hour or so, Dawn endures staggering illness and shattering tragedy and manages to do so with dignity and purpose. Winger, no stranger to hospital scenes ("Terms of Endearment" earned her an Oscar nomination, after all), is quite convincing. But no performance can redeem this film from its listless pace. In scene after scene, Dawn arises with the help of a clock radio that announces the time and date, as if the movie were ticking off the moments until its grim denouement. "Dawn" is based on a real woman's story and truly tragic events. And, as such, that makes the movie criticproof. But in many ways, the filmmakers' execution of "Dawn Anna" makes it viewerproof as well.
The sleaze-ification of the network once known for arts and entertainment programming continues with "Caesars 24/7" (10 p.m., A&E). This has to be at least the 19th reality series set in America's gambling mecca.
"Caesars" asks us to care about a former jock ready for his third Vegas wedding, a bookie, a slots queen and a dancer named Brandy Beavers. Don't the folks at A&E know? What happens in Vegas stays in Vegas! The rest of us just don't care.
The Broadcast Film Critics Association makes its choices known on "The 10th Annual Critics' Choice Awards" (8 p.m., WB). Eric McCormack hosts these festivities honoring the best in movies.
Presenters include director Michael Moore, Jerry O'Connell and Tim Robbins. The WB will be well-represented by its own talent, including Christine Lahti ("Jack & Bobby"), Treat Williams ("Everwood"), Lauren Graham ("Gilmore Girls") and Alyssa Milano ("Charmed"). And, let's not forget, before Jamie Foxx became an Oscar contender for "Ray," he was the star of "The Jamie Foxx Show" on the WB.
The Michael Landon series "Highway to Heaven" joins the TV Land schedule. The network celebrates with a weeklong marathon of "Heaven" episodes that run from 8 p.m. to midnight, tonight through Friday.
Don't go looking for the Discovery Wings Channel. It has been renamed and relaunched as The Military Channel.
Other highlights
Aisha Tyler debuts in a recurring role as the "24" (8 p.m., Fox) season premiere enters its third and fourth hours.
A family evicted by fire gets a new domicile on "Extreme Makeover: Home Edition: How'd They Do That?" (8 p.m., ABC).
Debra and Marie's feud gathers steam on "Everybody Loves Raymond" (9 p.m., CBS).
A guest's demise may have been murder or self-inflicted on "Las Vegas" (9 p.m., NBC).
"The Bachelorette" (9 p.m., ABC) moves from its typically generic California McMansion to a New York City townhouse. They could have shot this series on the lip of a volcano, and it would still seem bland, boring and predictable.
Bullets from a boat bloody the beach on "CSI: Miami" (10 p.m., CBS).
A nightmare about the big bad wolf proves all too real on "Medium" (10 p.m., NBC).
Cult choice
Nightclub comedian Lenny Bruce (Dustin Hoffman) faces censorship, jail, and drug abuse with his exotic dancer wife (Valerie Perrine) by his side in the 1974 biopic "Lenny" (8 p.m., Flix).
Local journalism is essential.
Give directly to The Spokesman-Review's Northwest Passages community forums series -- which helps to offset the costs of several reporter and editor positions at the newspaper -- by using the easy options below. Gifts processed in this system are not tax deductible, but are predominately used to help meet the local financial requirements needed to receive national matching-grant funds.
Subscribe now to get breaking news alerts in your email inbox
Get breaking news delivered to your inbox as it happens.
---