News > Features
'Jonny Zero' spoofs action genre
Fri., Jan. 14, 2005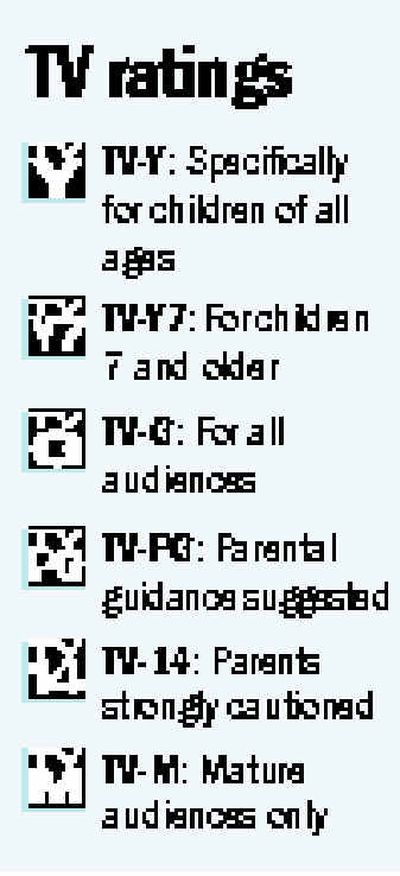 'Critiquing the plot of the new action series "Jonny Zero" (9 p.m., Fox) is a little like chastising water for being wet.
"Jonny Zero" is ridiculous, and purposely so.
Ex-con Jonny Calvo (Franky G) is a pastiche of a million other movie and TV characters. Free on parole, he hits the mean streets trying to go straight.
But just a few steps from the prison fence he's set upon by his old employers, who try to drag him back into "the life." He runs away and begins the first of what seem like 50 chase scenes in the show's first 40 minutes.
We quickly learn that Jonny is a former bouncer with a killer punch and a heart of, if not gold, then at least of zircon. Jonny is the kind of character Mickey Rourke used to play before he got too close to his "Barfly" persona.
When Jonny walks down the street, every guy says, "Hey Jonny, how ya' doin'?" and every girl casts steamy, come-hither glances in his direction. Despite or perhaps because of this magnetic heat, Jonny gets into a fistfight every five minutes.
Jonny quickly teams up with Random (GQ), a self-professed Renaissance man and professional DJ who's squatting in an abandoned building by the side of the river. Random plays the fool to Jonny's King Lear, rhyming and rapping even in the face of gunfire.
And, for reasons and motivations never clearly explained, Jonny tries to rescue a wayward stripper (Brennan Hesser) with a confusing background.
If this weren't exciting enough, FBI agents try to recruit Jonny to infiltrate the mobbed-up and nefarious club scene that used to be his private little pond. It all provides an excuse for Jonny and his odd entourage to saunter into bars and clubs of every deviant stripe.
The new series "Battlestar Galactica" (9 p.m., Sci Fi) picks up where the miniseries left off. The human race has taken a licking from the evil Cylon, but Cmdr. Adama (Edward James Olmos) won't give up without a fight.
For reasons too complicated to explain here, his ragtag force must jump to a new location in space every 33 minutes or face annihilation. This forces everybody to stay up for days on end, playing havoc with the minds of soldiers and civilians alike.
For viewers who want the skinny on the series, the half-hour preview "Battlestar Galactica: The Series Lowdown" (8:30, Sci Fi) precedes the two-hour series premiere.
Other highlights
God casts Joan in the school musical on "Joan of Arcadia" (8 p.m., CBS).
On back-to-back episodes of "Bernie Mac" (Fox), total exposure (8 p.m.) and wedding woes (8:30 p.m.).
Sullivan's trial proceeds on "Third Watch" (9 p.m., NBC).
After seven years and 2 billion miles, the Cassini-Huygens Saturn probe lands on Titan, the largest moon of the ringed planet, on "Touchdown on Saturn's Moon" (6 and 9 p.m., Discovery Science).
John Larroquette stars in the 2005 mystery "McBride: The Chameleon Murder" (9 p.m., Hallmark).
Campers contract smallpox on "Medical Investigation" (10 p.m., NBC).
Scheduled on "20/20" (10 p.m., ABC): an interview with President George W. Bush and first lady Laura Bush.
Cult choice
Lee Marvin won an Oscar for his role as an ornery drunk in the 1965 Western spoof "Cat Ballou" (7:45 p.m., TCM), co-starring Jane Fonda and Dwayne Hickman.
Series notes
An old flame (Ed O'Neill) may not live up to his wild reputation on "8 Simple Rules" (8 p.m., ABC) … A mad inventor beams himself aboard on "Star Trek: Enterprise" (8 p.m., UPN) … Altar-ed plans on "What I Like About You" (8 p.m., WB).
An excuse to get out of the house on "Complete Savages" (8:30 p.m., ABC) … The neighbors insist that Sean clean up his act on "Grounded for Life" (8:30 p.m., WB).
Assassins target Mac on "JAG" (9 p.m., CBS) … A used-car fiasco on "Hope & Faith" (9 p.m., ABC) … Missy Elliott hosts "The Road to Stardom" (9 p.m., UPN) … Kyra is disciplined on "Reba" (9 p.m., WB) …. Claude's ex breezes into town on "Less Than Perfect" (9:30 p.m., ABC) … Playing with food on "Blue Collar TV" (9:30 p.m., WB) … An amateur sleuth pockets key evidence "CSI: Miami" (10 p.m., CBS).
Local journalism is essential.
Give directly to The Spokesman-Review's Northwest Passages community forums series -- which helps to offset the costs of several reporter and editor positions at the newspaper -- by using the easy options below. Gifts processed in this system are not tax deductible, but are predominately used to help meet the local financial requirements needed to receive national matching-grant funds.
Subscribe now to get breaking news alerts in your email inbox
Get breaking news delivered to your inbox as it happens.
---