News > Features
Top bottom
Fri., Jan. 14, 2005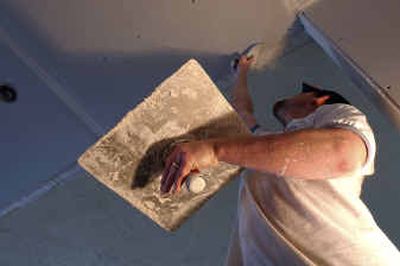 Flip through the pages of your favorite shelter magazine and soon you'll be swirling in dreams of rich granite countertops and warm maple cabinets. Start making a few calls, however, and you'll be jolted into a mind-boggling reality. In the Inland Northwest, you'll find an intricate network of architects, interior designers, kitchen designers, cabinet salespeople, custom cabinet makers and remodeling contractors. Just where do you start?
"It's a maze," says Chuck Contardo of Kitchens by Contardo in Spokane Valley. "And it's amazing."
Americans have responded to low interest rates and a high national fear factor in recent years by wrapping themselves in the security blanket of a comforting, stylish kitchen. According to Kermit Baker, director of the Remodeling Futures Program at the Harvard Joint Center for Housing Studies, Americans spent $13.5 billion on kitchen remodeling alone in 2003. He forecasts an annual growth rate around 5 percent in the remodeling industry for the next few years.
The average kitchen remodeling project, Contardo contends, starts with homeowners deciding to track down three bids. They're surprised to find that designers don't necessarily hop in their cars and rush out to start measuring.
When a potential client calls up Contardo, he'll ask her to make an appointment to visit his showroom first. The first meeting will take at least an hour, with Contardo interviewing the homeowners as much as they interview him. Only after that initial meeting does he visit their home. He follows up with sketches and estimates; his design fee is $3,000.
Jeff Molter, a kitchen designer at Home Depot, encounters similar misconceptions. Home Depot asks customers to make appointments with designers in the stores first, and bring their own kitchen measurements to the meeting. After they've talked, Home Depot charges $60 to send a measurer, not the designer, out to get the kitchen's exact dimensions. The designer will use a computer to plan the kitchen in the store, and the $60 winds up as a credit toward the cabinet price.
"A lot of people want to sit down and start designing immediately," Molter says. "We prefer to have the kitchen measured professionally and then designed professionally."
Already confused? Here's a step-by-step guide through the process:
Start by clipping and clicking: Buy home magazines and clip photos of kitchens you like. Clip cabinet door styles, countertops, appliances, floors and fixtures. Visit Web sites like the National Kitchen and Bath Association's www.nkba.org or Consumer Reports' www.consumerreports.org. Contardo recommends you start filling a three-ring binder with ideas.
Questionnaires can jumpstart your thinking. Spokane's Kitchen/Interior Showcase has one on its Web site, www.kitchen-interior.com. So does the National Kitchen and Bath Association site. These forms ask you to consider how you use that space, whether you'll entertain there and what you love and hate about your present kitchen.
Set your budget: Eighty percent of Spokane area kitchen remodels fall in the $8,000 to $12,000 range, Molter says. But start adding elements such as custom cabinets, granite countertops and hardwood flooring, and you're quickly up to $25,000 to $40,000.
Prepare for sticker shock.
Martin Alderete does kitchen remodeling in the Spokane Valley. Most of his clients hope to hear the price will be $10,000 to $15,000, but Alderete's off-the-top-of-his-head estimate may well be $25,000.
"I'm talking about your average Joe who lives in a 1950s, 1960s house," Alderete says. "That's my bread and butter. They all need to be updated right now."
A first-class kitchen can easily cost $50,000, says Spokane architect Gary Lauerman . He's designed kitchens for historic homes in Browne's Addition and on Rockwood Boulevard.
"It's like buying a car," Contardo says. "If you haven't bought a car for six or seven years, you're can be real shocked by what you're going to see out there." He's currently working on a South Hill kitchen in the $55,000 to $60,000 range. Others go as high as $100,000.
Home owners seeking affordable solutions might want to check out a recent report from Consumer Reports. The magazine compared big box stores and independent designers, and wound up with a $20,000 remodel that featured Shenandoah cabinets from Lowe's, GE and Kenmore appliances primarily from Sears and ceramic floor tile from Home Depot.
Search for a good designer: Ask friends and neighbors for recommendations; many of the best designers get most of their business by word of mouth. The National Kitchen and Bath Association's Web site also lists certified kitchen designers and dealers in our region.
If you're planning to move walls or add an addition, you'll likely want to talk to an architect. Lauerman, who works with RenCorp, specializes in historic kitchen remodels. He charges 6 to 8 percent of the total construction cost.
Kitchen designers focus on function and style. A high-end designer may act as project coordinator and general problem-solver along the way. Others charge far less, but never actually set foot in your kitchen.
Interior designers often get involved, too. They may do the entire design, or simply consult on colors, lines and textures to make sure the kitchen looks as beautiful as it cooks.
Some homeowners choose more than one consultant. Shaani Robideaux, who's remodeling a Comstock rancher, wound up selecting Chuck Contardo to design her kitchen and hiring an interior designer to help her select materials and colors. For an additional $100, she'll avoid running all over town to compare samples.
You'll want to see photos of a designer's work and ask for references. Talk with people who've worked with the designer in the past. Find out how that designer's process works and how much they'll charge. And do your best to figure out whether you can work together, meshing personalities, styles and budget goals.
Examine the trends: Local designers report that Inland Northwest homeowners have turned to maple, hickory and cherry cabinets and granite countertops lately.
But you'll also want to consider your own personality. Robideaux choose a red cork floor, butter-colored cabinets and concrete countertops. "I wanted it to have our personalities," she said. "I wanted it to be stunning, but not out of Architecture Digest."
Figure out what's right for your kitchen: If you're living in a Craftsman-style bungalow house, or a 1930s cottage, you're likely to carry that style into the kitchen.
One trick, Lauerman says, is to check out original cabinet door styles elsewhere in the house. You can do your best to match them in the kitchen. Arches in dining room doorway, for example, can also be mimicked in the kitchen design. And if you've got a Victorian kitchen with numerous doors but little counter space, you may want to add an island.
If your tastes are more contemporary, you'll want to look for a designer who appreciates that style. "People are more and more looking for a clean, sleek look to their kitchens, (with) stainless steel appliances, stone counter tops and simple door styles," says Nancy Clark Brown, assistant professor at WSU's Interdisciplinary Design Institute.
She points out that families now congregate in the kitchen, and designers reflect their needs by adding computer work stations, homework stations and eating bars.
"The kitchen is really becoming the heart of entertainment and socialization," she says. "It may be the only place in the house that everyone gathers together, whether after school, at dinner or in the morning."
If you're on a budget, look for tradeoffs to help you get the style you want. When he built his own house, Alderete found that a moderately priced cabinet line from Home Depot saved him so much money that he could afford $2,500 for granite countertops.
Launch the project: Kitchen designers can often recommend good contractors. You'll need to request bids, check on insurance and bonding, clearly communicate your plans and negotiate a contract.
Before long, you'll find the house in an upheaval, and, if you're not careful, the makings of another nightmare on your hands. This week, as sheet-rockers were scheduled to arrive in her kitchen, Robideaux joked that her bathrooms were in the garage and her kitchen in the dining room of her rancher.
But she's a firm believer in getting a grip: "Just when you get discouraged, you have to think: You started on this project because you wanted a new kitchen, and this is your chance. You just have to step back and thank your lucky stars."
Local journalism is essential.
Give directly to The Spokesman-Review's Northwest Passages community forums series -- which helps to offset the costs of several reporter and editor positions at the newspaper -- by using the easy options below. Gifts processed in this system are not tax deductible, but are predominately used to help meet the local financial requirements needed to receive national matching-grant funds.
Subscribe now to get breaking news alerts in your email inbox
Get breaking news delivered to your inbox as it happens.
---