News > Features
Need to maintain good reputation
Mon., Jan. 17, 2005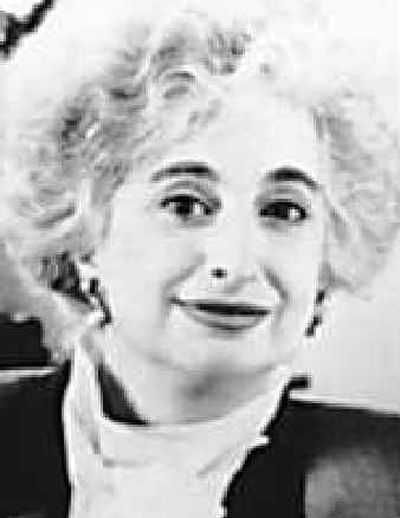 The idea that it is necessary to maintain a good reputation – one of etiquette's sternest arguments in favor of the nuisance of behaving well – has been rescued from disrepute. By Internet commerce, of all institutions.
For centuries, society had held the peculiar idea that it did not want to associate with notorious people. Then along came flocks of kindly souls who condemned the notion of evaluating character in terms of past sins.
She appreciates the fact that of all people, Americans believe in second chances, as befits a country founded by people who were not doing well at home.
We have come to recognize that receiving a bad reputation from your relatives – unmarried parents or fleeing spouses, for example – is patently unjust. And social science advanced the idea that people were less in control of their actions than we presume when speaking of good character. Furthermore, we like to believe that the punishment system works, so that someone who has paid his debt to society, as we say, should be able to leave jail without a disadvantage in regard to someone who never entered it.
When all these generous factors were put together, they gradually extended the noble principle of forgiveness to cover all possible wrongs, and shortened the time in which it was granted. Miss Manners looked forward to a peaceful society, where nobody cast blame and grudges were never held.
Somehow that escaped us. The citizens only got more contentious. Surely there has never been so much snapping and criticizing as since we starting bragging about not passing judgment on one another's behavior.
In fact, we are not only passing judgment but keeping voluminous records. Miss Manners is not referring to criminal or other public records, nor to the mean-spirited gossip people sometimes post about those whom they know. She has been observing feedback on the commercial Web sites.
There you can find multiple observations of how individuals behave when they are dealing with others whom they will never meet and whose names they may never know. As buyers and sellers comment on one another, it is not only speed of payment and quality of merchandise that are mentioned. Whether the person was courteous and pleasant seems to be an important factor.
Of course these comments are based on minute contacts and may be biased or unrepresentative. But as they accumulate, you tend to get a general impression of the demeanor as well as the reliability of the subject. Newcomers make great use of it to determine if that is the kind of person they would trust, or whether it is someone to be avoided no matter how glittering the opportunity in question.
It's called a reputation. We may believe in infinite possibilities of reform, but we also know that past performance counts.
Local journalism is essential.
Give directly to The Spokesman-Review's Northwest Passages community forums series -- which helps to offset the costs of several reporter and editor positions at the newspaper -- by using the easy options below. Gifts processed in this system are not tax deductible, but are predominately used to help meet the local financial requirements needed to receive national matching-grant funds.
Subscribe now to get breaking news alerts in your email inbox
Get breaking news delivered to your inbox as it happens.
---