News > Features
Good steppingstone
Sun., Jan. 23, 2005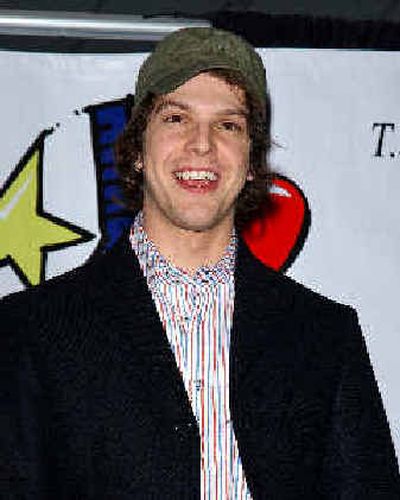 When Casey Stratton was a struggling singer-songwriter, he had idealistic notions about artistic integrity. High on his list of what would jeopardize it: licensing his music to television.
"When I was younger, I used to be really weird about stuff like that, like, 'I will not cheapen my work by putting it on TELEVISION!' " he recalls with a chuckle.
That was before the producers of the teen-oriented drama "Tarzan" called and asked to use his bittersweet ballad "Hollow" on the WB series. While the exposure from the show (which was canceled last year) didn't catapult him to stardom, it helped generate some buzz for his self-titled debut album.
"It doesn't really matter now. It doesn't hurt anyone and it was good for the scene," Stratton says. "And it was a good steppingstone."
Other artists are finding out the same, as more TV shows – especially those heavy on melodramatic teen plotlines – rely on musicians to intensify the emotion of a heart-wrenching breakup, intense makeout scene or tear-jerking tragedy.
"I think all kids have a soundtrack to their own lives, and music is such a huge part of their lives that using songs that mean something to them, or songs that will mean something to them in the future, is the way to go, as opposed to just using standard score," says Mark Schwahn, creator of the WB drama "One Tree Hill."
The WB drama "Dawson's Creek" was among the early pioneers, from the use of Paula Cole's "I Don't Want to Wait" as its theme song to the reliance on emotive tunes from Fiona Apple, Sarah McLachlan and others to accentuate the drama of a scene.
Now, it's become standard practice for teen-oriented dramas such as "Everwood" and "The Gilmore Girls" – so much so that many have their own soundtracks. "One Tree Hill's" is coming out Tuesday, while Fox's "The O.C." has already released three, including a holiday album.
It's proving to be a boon to new, alternative artists, who tend to be the kind of musicians tapped for such shows – partly because of producers' eclectic tastes, and partly because of their shows' tight music budgets.
Gavin DeGraw has seen the payoff. When his debut album, "Chariot," was released in the summer of 2003, it was accompanied by high expectations, but his yearning ballads didn't get much attention from radio or music fans.
However, DeGraw did receive weekly attention from TV – notably from "One Tree Hill," whose producers made "I Don't Wanna Be" the show's theme song when it debuted on the WB in fall 2003. By the end of 2004, the song had become a hit and the album had been certified gold.
"It's so effective, no doubt about it," says DeGraw, whose TV exposure includes appearances on the NBC show "American Dreams."
Singer/songwriter Howie Day also experienced a boost when his song "Collide," off his second album, "Stop All The World Now," was featured on "One Tree Hill" last fall.
Even multiplatinum acts have gotten in on the act; "The O.C." has played songs from U2 and Gwen Stefani, while "One Tree Hill" credits a Sheryl Crow sales jump to one of her songs being featured on the show.
"O.C." creator John Schwartz takes pride in his show's ability to shine light on music, especially nonmainstream acts.
"It becomes so incredibly difficult to get independent or off-the-beaten track music onto radio or MTV that television and commercials and that kind of stuff has become a really interesting avenue for launching new music," he says.
And artists like Day are ready for the opportunity.
"Even now, if a soap opera wants to use my song, I'm kind of like, 'OK,' " he says. "I just see it as a great promotion, and it's an easy way for me to make money … just send me a check."
Local journalism is essential.
Give directly to The Spokesman-Review's Northwest Passages community forums series -- which helps to offset the costs of several reporter and editor positions at the newspaper -- by using the easy options below. Gifts processed in this system are not tax deductible, but are predominately used to help meet the local financial requirements needed to receive national matching-grant funds.
Subscribe now to get breaking news alerts in your email inbox
Get breaking news delivered to your inbox as it happens.
---