News > Idaho
'My intent is to harm … then die'
Sun., July 3, 2005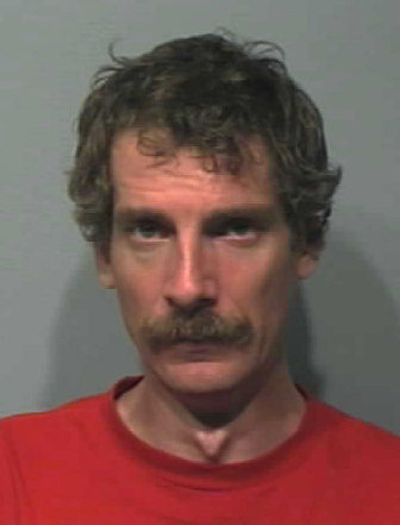 Joseph E. Duncan III, the man found Saturday with 8-year-old Shasta Groene, was a promising computer science student with a dark secret: He was on the run from sex crimes in the Midwest.
Duncan hoped to graduate from North Dakota State University this spring and land a job, according to his online resume.
But days before the May graduation, police visited his Fargo, N.D., apartment with a search warrant. A year earlier, Duncan had been charged with molesting a 6-year-old boy at a school playground in Minnesota. He was released on bail and had left the area without notifying authorities. Last month, a federal warrant was issued for his arrest.
A blog, believed to be written by Duncan about around that time, describes a man whose demons are closing in.
"… I am scared, alone and confused, and my reaction is to strike out toward the perceived source of my misery, society," said a May 11 blog entry, apparently written by Duncan after police visited his apartment. "My intent is to harm society as much as I can, then die."
Police said Duncan is the creator of a Web site, www.fifthnail.com. A blog appears on another Web site with a similar name, fifthnail.blogspot.com, and contains postings that are strikingly similar – even identical in some instances – to material on the Web site linked to Duncan. Details from the blog dovetail with Duncan's life.
The blog mentions the author's 18-year stint in prison, and his fears that university colleagues and other friends would shun him if they knew his secrets. Duncan spent most of his adult life in prison for the 1980 rape of a 14-year-old boy in Tacoma. He moved to Fargo after his release in 2000.
The blog's author said he cherished his fresh start and his acquaintance with an array of "really great people" – from professors and coworkers to landlords and neighbors.
"I tried to make it work, but the problem was those demons," said the blog. "They kept reminding me that if my new 'friends' knew about them … then so much for their friendship."
The last entry was written May 13. Three days later, the bodies of Shasta Groene's mother, her mother's boyfriend, and her older brother were found in their Wolf Lodge area home. Shasta and her 9-year-old brother, Dylan, vanished.
Police said Saturday that they don't know if Duncan is tied to the murders, or if he was acquainted with the Groene family.
Duncan moved to Fargo after his release from prison and enrolled at NDSU. Dave Wahlberg, university spokesman, said he could not discuss Duncan's stint at NDSU, citing privacy rules. According to school records, Duncan was still a student during spring semester.
Duncan majored in computer science, twice earning a spot on the dean's list. He was also a member of Phi Kappa Phi honor society.
Capt. Ben Wolfinger of the Kootenai County Sheriff's Department described Duncan as an avid outdoorsman and "apparently quite a scholar," at a Saturday press conference.
Duncan's online resume, a mixture of fact and fiction, said he enjoyed karate, skiing and scuba diving. "I hope to relocate to a more Southern State possibly the Kansas City region," Duncan wrote on the resume, last updated in December.
His resume also said that he held jobs in Spokane; Edmonds, Wash.; and Colorado during the 1990s.
In fact, Duncan was incarcerated during most of those years for the Tacoma rape. Duncan, 16 at the time, stole four handguns and ammunition from a neighbor's house, according to police records. That same evening, he abducted the 14-year-old, sexually assaulting him twice at gunpoint.
Duncan was sentenced to 20 years in prison. He served 14 years, was released on parole and re-incarcerated for three more years for parole violations.
Duncan registered as a sex offender at the Fargo Police Department when he moved to town. He was classified as a Level III offender, considered a high risk for reoffending.
Fargo Police Capt. Jeff Williams said Duncan followed the rules for sex offenders. "As far as we know, he was more or less a model."
But that changed in 2004, when Duncan was charged with molesting the 6-year-old in Becker County, Minn. He approached two boys at a middle school playground with a video camera, according to police records. Duncan pulled down the shorts of one boy and fondled him. He tried to do the same thing with the other boy but wasn't successful, the complaint said.
A federal arrest warrant for Duncan was filed in federal court in Minneapolis on June 1, according to the FBI.
Police last visited Duncan's apartment May 5 with a search warrant. Fargo Assistant Police Chief Keith Ternes said he doesn't believe Duncan was at his apartment after that.
Police had information that he might have headed out West.
However, "we didn't have any information that suggested he would be connected with the homicides or the missing children in Idaho," Ternes said Saturday.
Shortly after Duncan's arrest in Coeur d'Alene Saturday, police in Fargo went to the home and put yellow crime scene tape across the front. They were apparently waiting for a judge to sign a search warrant.
Duncan's two cats were apparently left behind. A neighbor, who refused to give her name, said she cared for the animals before taking them to a shelter.
The woman said that she considered Duncan a friend and that he never caused trouble in the neighborhood. "There were kids all over this neighborhood," she said.
Bryan and Jodi Watters, who have lived in Duncan's Fargo neighborhood for 10 years, said they heard that a sex offender moved in across the alley but never talked with Duncan.
Other residents of the north Fargo neighborhood watched the drama unfold on national TV.
"I've never even seen him in this neighborhood, but I'm sure hearing about him now on cable TV news," an elderly woman who lives two houses away told The Spokesman-Review by phone. She asked that her name not be used.
Local journalism is essential.
Give directly to The Spokesman-Review's Northwest Passages community forums series -- which helps to offset the costs of several reporter and editor positions at the newspaper -- by using the easy options below. Gifts processed in this system are not tax deductible, but are predominately used to help meet the local financial requirements needed to receive national matching-grant funds.
Subscribe to the Coronavirus newsletter
Get the day's latest Coronavirus news delivered to your inbox by subscribing to our newsletter.
---