News > Business
Ed Kiemle, businessman, dies
Tue., July 26, 2005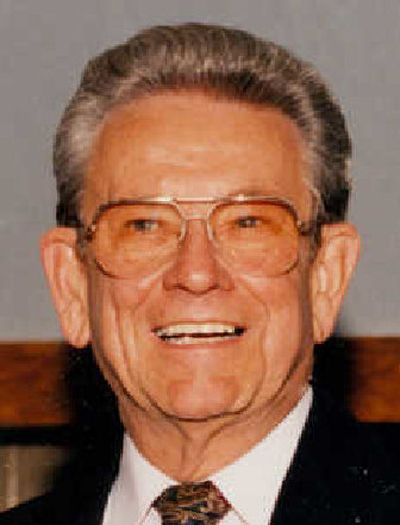 Ed Kiemle, a founder of the successful commercial real estate firm Kiemle & Hagood Co., died Sunday. He was 85.
A quintessential real-estate man, Kiemle knew tenants on a first-name basis and built a reputation for honest business dealings. Family members recall him as a kind man committed to civic and community service.
"He believed strongly that Spokane deserved to have him give something back," said son-in-law Thomas Quigley.
Kiemle was especially proud to be an Eagle Scout, an achievement he credits for earning him his first job with old-line Spokane insurance and real estate firm Rogers & Rogers.
He merged that successful firm into a new venture with Jerry Hagood in 1971. The Spokane-based firm is now headed by Quigley and Larry Soehren.It remains one of Spokane's leading commercial real estate companies, Quigley said, because it follows the style and business acumen exemplified by Ed Kiemle.
Kiemle served in World War II for four years. His community activities included serving as a Deaconess Medical Center trustee; Chamber of Commerce chairman; Washington Water Power (now Avista) director and on numerous other boards and associations.
He was a lifelong member of the Boy Scouts and was honored as a Distinguished Eagle Scout.
Kiemle is survived by his wife, Betty, two daughters, three stepsons and numerous other family members.
Local journalism is essential.
Give directly to The Spokesman-Review's Northwest Passages community forums series -- which helps to offset the costs of several reporter and editor positions at the newspaper -- by using the easy options below. Gifts processed in this system are not tax deductible, but are predominately used to help meet the local financial requirements needed to receive national matching-grant funds.
Subscribe now to get breaking news alerts in your email inbox
Get breaking news delivered to your inbox as it happens.
---