News > Nation/World
Runaway bride will pay $13,250
Wed., June 1, 2005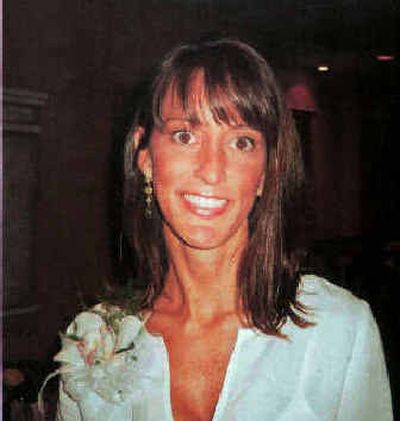 ATLANTA – Runaway bride Jennifer Wilbanks has agreed to pay $13,250 to the city of Duluth, Ga., to help pay for the costs the city incurred searching for her, the mayor said Tuesday.
The city attorney notified Mayor Shirley Lasseter that a written agreement for compensation had been reached. The city was expected to receive a check from Wilbanks on Tuesday, Lasseter said.
In accepting the agreement, the city will have to write off about $30,000 in other costs searching for the bride-to-be, who disappeared April 26, four days before her planned wedding.
"We're very appreciative they were willing to give us the $13,000. We would have certainly welcomed the entire amount that covered all of our employees but we are ready to get this behind us," Lasseter said.
Wilbanks was indicted last Wednesday on charges she told police a phony story about being kidnapped and sexually assaulted. She was charged with making a false statement and making a false police report.
She could get up to six years behind bars and $11,000 in fines if convicted. She could also be ordered to reimburse authorities, though several state and county agencies have said they will not ask Wilbanks to reimburse them for search costs.
Wilbanks, a nurse, disappeared from her Duluth home on April 26 and took a bus to Las Vegas and then Albuquerque, N.M., where she called authorities with a story about having been abducted.
She later recanted and said she fled because of unspecified personal issues.
She returned to Georgia on April 30 and has since entered into psychiatric treatment.
Gwinnett County District Attorney Danny Porter previously said he will wait until she completes treatment before asking her to turn herself in.
Local journalism is essential.
Give directly to The Spokesman-Review's Northwest Passages community forums series -- which helps to offset the costs of several reporter and editor positions at the newspaper -- by using the easy options below. Gifts processed in this system are not tax deductible, but are predominately used to help meet the local financial requirements needed to receive national matching-grant funds.
Subscribe now to get breaking news alerts in your email inbox
Get breaking news delivered to your inbox as it happens.
---