News > Spokane
Carr agrees to plead guilty
Sat., June 4, 2005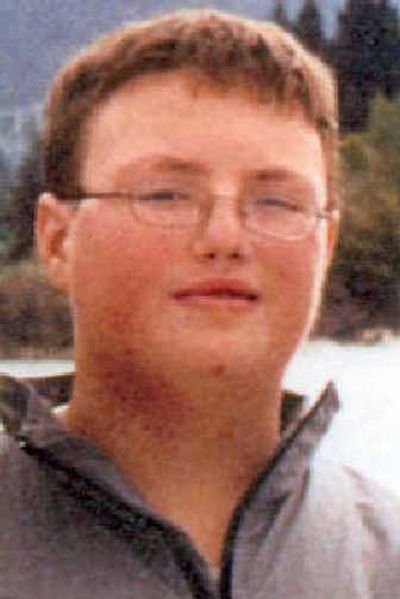 Fifteen-year-old Jacob D. Carr has agreed to plead guilty to the attempted murder of a Ferris High School English teacher.
Carr failed to get the attempted first-degree murder charge dismissed Thursday and later embraced a plea offer he had previously rejected. He was to have gone to trial Friday.
Deputy Prosecutor Bill Reeves said the deal calls for Carr to plead guilty to attempted first-degree murder with a firearm, as charged, in exchange for dismissal of one count of theft of a firearm and one count of second-degree illegal possession of a firearm.
Carr could have been sentenced to up to two months of detention, up to 300 hours of community service and up to two years of probation if convicted of the firearm charges.
Reeves said he probably will recommend a standard-range sentence on the attempted-murder charge. Including a mandatory six months for use of a gun, Carr would be facing 2 1/2 to three years in a state juvenile rehabilitation center. Within the range, state juvenile corrections officials would determine how much time Carr served.
Carr is to enter his plea in Spokane County Juvenile Court and be sentenced on June 15.
Defense attorney Ronnie Rae argued Thursday that the attempted-murder charge should be dismissed because Carr changed his mind about killing teacher Michelle Klein-Coles. Rae conceded Carr had intended to murder Klein-Coles, but said Carr failed to take a "substantial step" toward committing the crime.
Deputy Prosecutor Bill Reeves countered that going to Ferris High School on March 24 with a loaded .32-caliber semiautomatic pistol, getting within 6 feet of his intended victim and lurking unseen in the vicinity for more than an hour was indeed a substantial step.
Police said Carr told them he hesitated to shoot Klein-Coles because he feared other adults with her in a workroom would thwart his plan to kill himself after killing Klein-Coles. Carr said he had second thoughts about the crime, but also thought about going ahead with it, detectives reported.
According to police, Carr admitted remaining outside the room where Klein-Coles was working and considering what to do. He said he abandoned the plan when he stepped around a corner to get a drink of water and returned to find his intended victim leaving the building, officers said.
Carr had been expelled from Ferris for a Dec. 23 e-mail in which he threatened to kill Klein-Coles. He pleaded guilty in January to harassment, saying he was angry because Klein-Coles told him to be quiet while allowing other students to talk in class.
He allegedly decided to go ahead and kill Klein-Coles in March when she referred to him in a radio talk show. The show focused on an incident in which a Minnesota teenager shot nine people to death at a high school and wounded seven before killing himself.
Local journalism is essential.
Give directly to The Spokesman-Review's Northwest Passages community forums series -- which helps to offset the costs of several reporter and editor positions at the newspaper -- by using the easy options below. Gifts processed in this system are not tax deductible, but are predominately used to help meet the local financial requirements needed to receive national matching-grant funds.
Subscribe now to get breaking news alerts in your email inbox
Get breaking news delivered to your inbox as it happens.
---