News > Features
Elusive sitcoms
Sat., June 4, 2005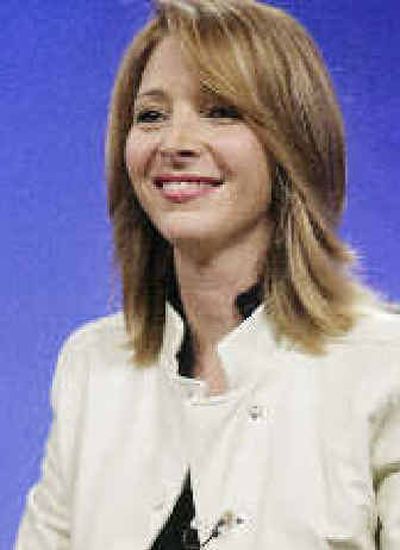 In "The Comeback," an HBO series premiering Sunday night, Lisa Kudrow plays a washed-up sitcom star so desperate to return to the limelight that she has agreed to do a reality show.
"I know," she tells her agent, "sitcoms are in the toilet."
To put it another way, comedy at the major broadcast networks is an endangered species.
In the past decade, the number of sitcoms populating the prime-time schedules of ABC, CBS, NBC and Fox fell by almost half. Comedy now makes up less than a third of their lineups.
NBC is the most dramatic example. In the fall of 1995, the network identified with "Seinfeld" and "Friends" had 16 comedic half-hours. This fall: just four.
Sitcoms aren't drawing viewers the way they used to, so broadcasters are less willing to take a chance on one. Another crime show is a safer bet.
"It seems like everyone chases what's working," says comedy writer-producer Greg Garcia.
At the same time, comedy is thriving on cable networks, which doesn't rely on a mass audience.
"Curb Your Enthusiasm," "South Park" and "Reno 911!" are among a host of humorous cable shows with enthusiastic followings, including critics. The same can't be said for, say, CBS' "The King of Queens," even though more people watch it.
Why such a disparity?
Everyone has a different answer: The business is cyclical; comedy is more elusive than drama; there's more creative freedom on cable and less pressure for high ratings; broadcasters' reliance on broad appeal waters down their product; the networks lack patience – and taste.
"They hit a bad streak, and now people are panicked, so they're not putting anything on," says Doug Ellin, creator of HBO's "Entourage," another Hollywood satire that returns for a second season Sunday night.
In the broadcast season that just ended, only one sitcom made the Top 10 – "Everybody Loves Raymond" – and it has gone into retirement.
Its replacement in CBS' crucial slot at 9 p.m. Mondays is No. 11-rated "Two and a Half Men," the only other comedy to finish in the Top 40 during 2004-05. Airing right after "Raymond" gave it a boost.
The next-most-watched sitcoms were NBC's "Joey" and "Will & Grace," tied for 42nd.
"What's tough when you have so few comedies that are working is how to launch a new one with an appropriate lead-in," says Ghen Maynard, executive vice president of prime-time development for NBC. "You can throw up four new sitcoms, but we all know chances are they're going to flop."
Cable networks are more likely to take chances.
"We do the best we can to give people a wide berth," says Carolyn Strauss, vice president of original programming at HBO. "We don't take a show off after six episodes and say, 'What's the next thing?' It's the reality of how that (broadcast) house is built. It's just built so expensively."
Michael Patrick King, who co-created "The Comeback" with former "Friends" star Kudrow, says there's usually too much interference at the broadcast networks.
"In order to make a good comedy, you have to take a leap with the creators," says King, the executive producer of HBO's "Sex and the City." "If you don't do that, you're not going to have a hit."
The counterargument is that the networks have been doing it their way for decades. And while they no longer have the lion's share of the audience, individual shows still easily outdraw anything on cable.
"We're ultimately a broadcaster, and our comedy has to appeal to the broadest segment of the population," says CBS Entertainment President Nina Tassler.
Cable, meanwhile, has the luxury of going after niche audiences, which often leads to higher-quality shows. Creative producers want to work at HBO or Comedy Central because they can do fewer episodes and on a more leisurely timetable. There is also more freedom to explore risky subject matter.
"They either believe in what you're doing or they don't," Ellin, the "Entourage" creator, says of cable channels.
"I think there's a lot more meddling at the networks," he says. "I've written pilots for them with all black characters, and they've turned white – or vice versa. A show about a law firm turns into a show about firemen. Things get changed to the point where even the people who create them don't know what they are."
Network sitcoms also have become overly dependent on punch lines.
"It's obviously not how people talk," Ellin says. "And when you watch the great comedies, even though they were funny, they were more realistically written," he says, citing "Cheers" and "All in the Family" as examples.
For fall, NBC is optimistic about "My Name Is Earl," an untraditional comedy from Garcia, creator of the CBS sitcom "Yes, Dear."
"Earl" stars Jason Lee as a petty thief who wins the lottery and discovers karma. It's called a single-camera comedy because it's shot without a live audience or a laugh track and isn't bound to a stage, like a traditional sitcom.
Besides "Earl," the buzz at last month's "upfronts," when the networks announced their fall schedules to advertisers, centered on UPN's "Everybody Hates Chris," comedian Chris Rock's retelling of his childhood; and CBS' "How I Met Your Mother," starring Bob Saget and Neil Patrick Harris.
Meanwhile, HBO, which made its reputation with such comedies as "Dream On," "The Larry Sanders Show" and "Sex and the City" before remaking drama with "The Sopranos" and "Six Feet Under," is reloading with new projects from Ricky Gervais, creator of "The Office," and comedian Louis C.K.
"I don't think comedy is going anywhere," Garcia says. "People love to laugh."
Local journalism is essential.
Give directly to The Spokesman-Review's Northwest Passages community forums series -- which helps to offset the costs of several reporter and editor positions at the newspaper -- by using the easy options below. Gifts processed in this system are not tax deductible, but are predominately used to help meet the local financial requirements needed to receive national matching-grant funds.
Subscribe now to get breaking news alerts in your email inbox
Get breaking news delivered to your inbox as it happens.
---