News > Features
Good thing Gallagher left the sledgehammer on stage
Sat., June 4, 2005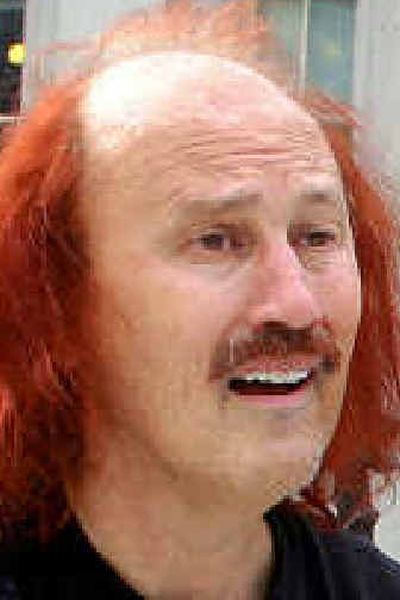 POLICE ARE INVESTIGATING a California man's claim that comedian Gallagher slapped him during a show at a southern Nevada casino. William Edwin May III, 40, of Anaheim, filed a police report May 27, several hours after the incident at Don Laughlin's Riverside Resort Hotel & Casino.
It claims Gallagher walked on a table, berated a waitress and slapped May on the head.
The comedian told the Las Vegas Review-Journal that he had wanted to bring May onstage, as he had done the previous night, but May was talking with the cocktail server.
He compared the slap to throwing a pie in someone's face, saying: "It got a laugh, and that's what this is about."
Gallagher, 58, is best known for smashing watermelons with a sledgehammer.
Casino officials said he was fired from Riverside, where he had worked for more than a decade, after protesting the policy of selling drinks during his show. Gallagher said he quit.
Chappelle shows and tells
Comedian Dave Chappelle, AWOL from his hit Comedy Central show, dropped in unannounced at two Los Angeles comedy clubs Thursday night, saying he had just arrived in town and felt like performing.
Chappelle, 31, took off last month to South Africa for a "spiritual retreat," leaving his fans – and even his agent and publicist – wondering where he went.
The third season of "Chappelle's Show" was supposed to have debuted Tuesday. A Comedy Central representative says network officials will sit down with Chappelle to talk business "really, really soon."
The bride wore … stripes?
White Stripes rocker Jack White apparently is taking the recent marriage of ex-girlfriend Renee Zellweger to country star Kenny Chesney in stride.
White, 29, wed 25-year-old model Karen Elson on Wednesday in a canoe in the Amazon River in Brazil. She's featured in the band's new video, "Blue Orchid."
White Stripes drummer Meg White, purportedly White's sister but actually his ex-wife, was maid of honor.
A girl named Sue
Actress Cameron Diaz is suing The National Enquirer for more than $10 million, alleging the celebrity tabloid libeled her in a story that claimed she cheated on boyfriend Justin Timberlake by kissing another man.
The tabloid's May 23 issue featured a photograph of Diaz and Shane Nickerson, a producer on her MTV reality show "Trippin," under the headline: "Cameron Caught Cheating."
She says she was merely giving him a goodbye hug.
Last month, Diaz sued the British tabloid The Sun over a story suggesting she was having an affair with Nickerson.
Popped by a paparazzo
Finally, more details on Tuesday's Lindsay Lohan auto accident: It turns out the actress was making a U-turn to get to a police vehicle for help when a photographer intentionally crashed into her car.
Galo Ramirez, who had been following Lohan to get a photo, was arrested for investigation of assault with a deadly weapon after ramming her 2005 Mercedes-Benz.
Lohan, originally reported as uninjured, suffered cuts and bruises and sought treatment on her own.
The birthday bunch
Actor Dennis Weaver is 81. Actor Bruce Dern is 69. Country singer Freddie Fender is 68. Actor Parker Stevenson is 53. Actor Scott Wolf ("Party of Five") is 37. Actor Noah Wyle is 34. Comedian Horatio Sanz ("Saturday Night Live") is 31. Actress Angelina Jolie is 30.
Local journalism is essential.
Give directly to The Spokesman-Review's Northwest Passages community forums series -- which helps to offset the costs of several reporter and editor positions at the newspaper -- by using the easy options below. Gifts processed in this system are not tax deductible, but are predominately used to help meet the local financial requirements needed to receive national matching-grant funds.
Subscribe now to get breaking news alerts in your email inbox
Get breaking news delivered to your inbox as it happens.
---