Sports
O'Brien proves size overrated
Tue., June 7, 2005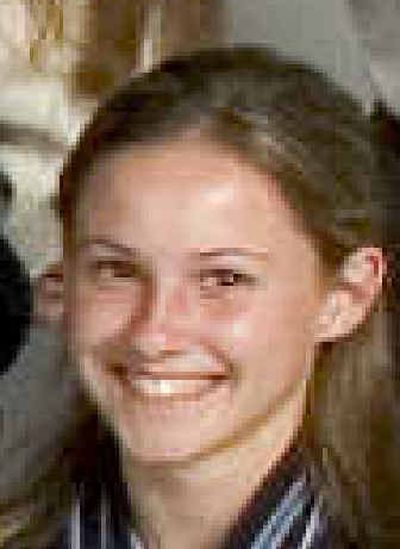 Tonight will be the last high school go-around for five Metro All-Stars in the 12th Annual Jack Blair Memorial Girls AAU Basketball Classic at Lake City High in Coeur d'Alene.
But eyes will be on seven underclassmen as well, not the least of them the smallest player on the floor.
Gonzaga Prep's Corrina O'Brien is not much more than 5-feet tall, but her game and heart are outsized.
"She's such a competitor when it comes to all the sports she plays," said Bullpups basketball coach Mike Arte. "She's about as competitive as anyone I've coached in 20-some years. And she's about as valuable as any player I've ever had."
Tonight's game will feature high-profile stalwarts such as University's Jami Bjorklund (bound for Gonzaga University), Lewis and Clark's Briann January (Arizona State), Ferris' Stacey Cox (Metro State), U-Hi's Emily Kuipers (Regis University) and North Central's Shantel Haugen.
All of them were three- or four-year standouts for their high schools and have bright college futures.
But look for Gonzaga's mighty-mite O'Brien to have a hand in what they do in the game against the Region all-stars in the game.
"I'm just there to have fun, nothing too serious," said O'Brien as the Metro team attempts to keep its unbeaten record intact. "I think my role is to get the ball around because everybody has the ability to score."
Speed is O'Brien's biggest basketball asset, said Arte.
She displayed it last weekend in Pasco while placing sixth in the State 4A track meet 400 meters at 57.75. It was her third straight state medal, having finished fourth and sixth in the 800 the two previous years.
"She's a thorn in anyone's side trying to defend her," said game director Ron Adams. "She's a set-up guard who brings the ball up quick and finds the open player, and she'll go by you with her speed."
A three-year basketball starter, O'Brien is a big reason the Bullpups have qualified for regionals twice, in her freshman year and again last winter. Since her arrival, the Bullpups have gone 46-26.
By the end of her sophomore year, she already had secured the school's assists and steals records.
"She'd rather pass the ball to someone than shoot it," said Arte of O'Brien's impact. "Her steals and assists will amaze you."
She now has 412 assists and 347 steals, plus 337 deflections, a key defensive stat that many coaches keep. All are well beyond the previous school records.
But she can score. As a sophomore, when injuries hurt the Bullpups, O'Brien averaged 13.5 points per game.
She's fearless taking the ball inside against taller athletes. And being short, said Adams, has been an asset defensively.
"Players can't see her," he said "She sags back into the 'trees' (taller players), they think a teammate is open on the weak side, she's got the pass and, 'Boom!' she's laying it in."
Last summer she was a member of the Spokane Stars Elite Blue team that went 51-1 and won three national invitational tournaments. This year she has opted to play on the Stars No. 2, or Red team, with teammates Sara Jennings and Tara Cronin and coached by two-time Jack Blair MVP Stacy Clinesmith, a standout Mead high school and college point guard.
"Spring was overwhelming with track and I wanted to focus on it to see what I wanted to do in college," O'Brien said. "And I figured I'd have more fun playing with Sarah and Tara and not be as committed."
The 400 was something new, since she had run cross country and track distances previously, but the sprints were events that needed filling because of injury to last year's sprint state placer and soccer standout Alex Butler. She did so admirably.
"I would have been disappointed if I wouldn't have made it to state," she said.
O'Brien's plan for the future is to both run track and play basketball at a smaller college.
"I still want to play basketball, but I want to keep my options open for track, too," she said.
Certainly it would be nice to have been taller. At the same time, she said, she has learned to use her size to her advantage.
Tonight the Jack Blair game will be about having fun and playing one last time with the seniors she teamed with last year on the Stars.
"They're amazing athletes," O'Brien said. "Playing with them has been a great experience."
Local journalism is essential.
Give directly to The Spokesman-Review's Northwest Passages community forums series -- which helps to offset the costs of several reporter and editor positions at the newspaper -- by using the easy options below. Gifts processed in this system are not tax deductible, but are predominately used to help meet the local financial requirements needed to receive national matching-grant funds.
Subscribe to the sports newsletter
Get the day's top sports headlines and breaking news delivered to your inbox by subscribing here.
---