News > Home
Inside this week's issue
Thu., June 9, 2005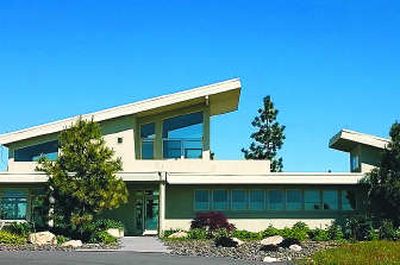 Do something with that junk
A critical part of junking is putting your finds
to good use.
Page 4
View from the top
Home on a ridge offers panoramic vista from Mount Spokane to Steptoe Butte.
Page 6
a little decorating
Small spaces can look big and beautiful if you follow simple rules of interior design.
Page 8
Light gets in, you can get out
With a little professional help, a homeowner can install an egress basement window.
Page 9
Labor of love
Operators of bed and breakfast inns find enjoyment in their daily hospitality routine.
Page 10-11
Read it and cheep
Birdhouses made of recycled materials are topped off by a tome roof.
Page 12
Find a home for unused stuff
There's a new Web site that helps people get rid of their surplus things.
page 14
Outsmart a rodent
If your are determined, there are myraid ways to keep squirrels from your bird feeder.
Page 18
Parade of Paws
Spokane Humane Society will host walk on Saturday to raise money for animal care.
Page 19
How are we doing?
Let us know what you think. Suggest a story or write us a letter.
Local journalism is essential.
Give directly to The Spokesman-Review's Northwest Passages community forums series -- which helps to offset the costs of several reporter and editor positions at the newspaper -- by using the easy options below. Gifts processed in this system are not tax deductible, but are predominately used to help meet the local financial requirements needed to receive national matching-grant funds.
Subscribe now to get breaking news alerts in your email inbox
Get breaking news delivered to your inbox as it happens.
---