News > Features
Saxton named student of month
Mon., June 13, 2005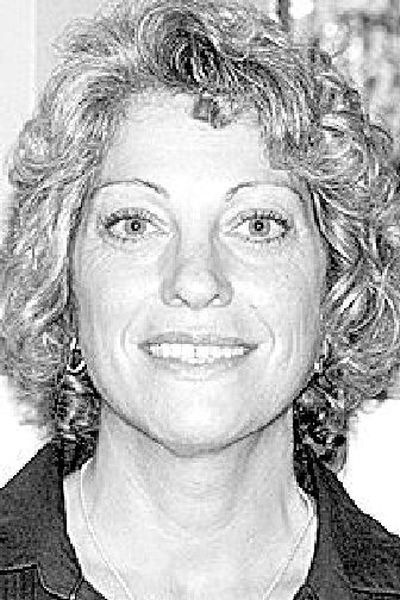 Mary Saxton of Coeur d'Alene was chosen as the May Student of the Month by the Coeur d'Alene Rotary Club.
Saxton returned to school after the age of 40 and has been accepted to the NIC Nursing Program for fall 2005.
She was nominated by the staff of NIC's Student Support Services, which is a federally-funded TRIO program focused on providing academic assistance to help participating students stay in school, successfully graduate from NIC and transfer to a four-year institution.
She is on the dean's list and is a member of the NIC chapter of Phi Theta Kappa, a national honor society for two-year colleges.
• Beth Clipson of Oldtown, Idaho, and Ethan Gillming of Sandpoint have been selected as mentors for one academic year in the University of Idaho's Theophilus Tower Mentor Program. As mentors they will work with first-year students in the all-freshman community of Theophilus Tower.
•The University of Idaho Honors Program recently honored several area students for their academic achievements. Honors Program Certificates were given to Daniel Hunt of Moscow for journalism and mass communication; and Fauna Samuel of Nordman, Idaho, for biological systems engineering and mathematics. Eric Saueracker of Moscow received the Core Award for mathematics.
•Several Lewis-Clark State College-Coeur d'Alene students have been awarded $500 Coeur d'Alene Rotary Club educational scholarships for the next academic year. The recipients are Jacqueline Maurer, who is majoring in social work, Amy Howell, nursing , and Anna Evans, business.
•University of Idaho students from North Idaho recently won recognition at the American Advertising Federation's District XI Student Advertising Competition held in Boise. Other teams that competed at the district level were Washington State University, Boise State University, the University of Oregon and the University of Montana.
The competition was judged by regional advertising professionals and representatives from Yahoo!, Inc.. Student teams were challenged to develop a $10 million national communications plan for Yahoo! aimed at teens. Each team created a plan book which was submitted for scoring and review prior to the competition. The UI team's plan included direct marketing strategies, advertising, partnerships, promotions and a recommendation on how to better serve the target audience by modifying Yahoo!'s existing products. The group also created an ad character based on Yahoo's trademark exclamation point, which served as a "virtual peer" for teenagers.
The UI advertising team members are Matt Butcher and Candace Jacobs, both of Coeur d'Alene; and Katrina Sanders, Sandpoint.
Local journalism is essential.
Give directly to The Spokesman-Review's Northwest Passages community forums series -- which helps to offset the costs of several reporter and editor positions at the newspaper -- by using the easy options below. Gifts processed in this system are not tax deductible, but are predominately used to help meet the local financial requirements needed to receive national matching-grant funds.
Subscribe now to get breaking news alerts in your email inbox
Get breaking news delivered to your inbox as it happens.
---