News > Features
Belittled
Sun., June 26, 2005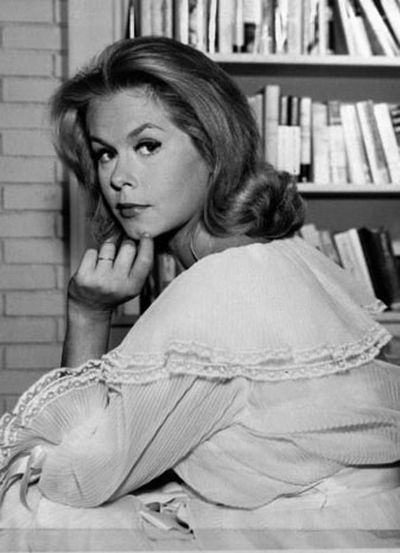 Spokane witches may cackle as loud as anyone in the theater this weekend as the film version of "Bewitched" opens nationwide. They have fond memories of that beautiful blond '60s sitcom witch perched on a crescent moon, too.
Yet they're also the audience members most aware of the gaps between Hollywood special effects and their real-life spiritual practice. Broom-flying and nose-wiggling delights them as much as anybody else, but they say they pursue another form of magic altogether.
"We'll probably all go to the movie and sit in the front seat, throw popcorn on everybody and have a great time because we have an incredible sense of humor," says a Spokane witch named Joan. "In realistic life, it's a whole 'nother story. If we could do that kind of stuff, things would be very different around here. You'd be calling me Queen Joan."
Several members of the Spokane Pagan Alliance gathered recently at Liberty Café downtown to chat lightly about their memories of the TV sitcom and to dive deeper into the reality of Inland Northwest witchcraft.
They've been snubbed by neighbors and nonprofits and even lost jobs for being pagan. So most of them avoid revealing their names publicly. Instead, they agreed to be interviewed using only their first names or pagan nicknames.
"I have a daughter and she has friends. And I would like her to continue to have friends," says a mother who calls herself Bohemian Wytche. "Children are not kind."
Another group shared a backyard potluck last Sunday in Peaceful Valley, where a fire healer named Michael served a blazing chili and a mastiff named Zeus patrolled wearing a regal gold collar. The witches in this group also preferred not to be named.
Both groups answered a reporter's questions warily. They, and their ancestors, have been burned – literally and figuratively – too many times over the centuries to be terribly trusting, they say.
Phoenix SpringWater, one of the hosts of a Tuesday evening show on Thin Air Community Radio called "Pagan Uprising," says: "There are some very conservative crazy people out there who wouldn't think twice about looking us up."
But that didn't stop at least a dozen Spokane pagans from chuckling over their memories of the sitcom. Some were children then; others hadn't been born. Still others were parents themselves when the series first aired.
"I loved the 'Bewitched' series," says Gypsea Arian StarMoon, a Spokane nurse and seer. "If I could be like (Samantha) I'd be happier than a lark."
Here's a quick rundown of their favorite characters:
" Blond-flipped Samantha: "Here you have a woman who's totally beautiful and very feminine and very wise and has this ability that is just phenomenal, and her husband is constantly trying to hide it or manipulate it or smother it," says a witch named Joan, who wears a silver pentacle around her neck. "I thought Samantha needed to put her black clothes on and wild up her hair and go sit on a cloud."
" Darrin, her mortal husband: A doofus, witches agree. "If I had a wife who could do that kind of stuff, I would say, 'Do more!' " says a pagan named Ted.
" Endora, the chiffony mother-in-law: "She was wonderfully eccentric," says a witch named Theresa. "She did what she wanted, she dressed as she wanted and she did like to stir the pot."
" Uncle Arthur: "My favorite character was the uncle," says Ted. "He has my sense of humor." When he turns up in a stew pot, someone asks, "What are you doing in there?" His rejoinder: "I'm a stewaway."
" Sam's naughty cousin Serena: C.J. Mayer, a pagan who uses his real name, says, "I wanted to go out with Serena. She was my girl." Chimes in Phoenix SpringWater: "She was a hottie."
" 'Bewitched' is no more real than 'Hansel and Gretel' or the witches in 'Harry Potter,' " says Nelly Heart, who alternates as the radio host of "Pagan Uprising" on 92.3/95.3 FM in Spokane.
She once named a cat after Samantha's batty Aunt Clara. "We're not evil like the wicked witch of the West in the 'Wizard of Oz,' and we're not all goodie-goodie like Glinda," she says.
Joan collects witch movies like Bette Midler's "Hocus Pocus" and Nicole Kidman's "Practical Magic." They delight her granddaughter, she says, but don't reflect her reality.
A more recent TV series, "Charmed," further confuses the issue.
"They're kind of like Buffy (the Vampire Slayer) meets 'Bewitched,' " says Phoenix SpringWater. "They're always kicking demon butt."
But that's another Hollywood misconception, she says: "We don't have anything to do with demons or Satan."
The group from Spokane Pagan Alliance says their witchcraft stems from the world's oldest religions. It's based on the earth-centered forms of spirituality known to Native Americans and Celts alike.
In Europe, they say, witches were the wise country women who worked as healers and midwives. They were persecuted as Christianity spread. Modern-day stereotypes of the hag with the bent nose, twisted fingers and green face stem from the appearance of these women as they trudged through the streets after they were publicly beaten, says Mayer.
The Spokane Pagan Alliance has around 50 members but attracts hundreds to its events, says Phoenix SpringWater. A witch's meetup.com group attracts anywhere from a half dozen to 20 people to its monthly meetings. Spokane witches, who are both male and female, say they primarily perform the kind of magic that transforms a soul from the inside out.
"Our greatest magic is our ability to change ourselves for the better," says Phoenix SpringWater.
Modern witches cast spells but, says Mayer, "in other religions, they're called prayers."
"We're thankful for what we get," he says. "If you're thankful first, you open yourself up and you get more."
The witches described the transformative power of taking responsibility for themselves, becoming aware of how their actions affect others and visualizing what they want most in life.
Annie Moon Turtle believes in a practice called manifestation. She focuses on what she needs – a coat or a washing machine, for example – and it appears.
One day she raised her hands to the heavens and declared, "I need $300." The next day, she sold several of the clay shrines she makes and a check arrived in the mail
"And it was $300," she says.
In the television sitcom, Samantha Stephens could wiggle her nose to whip the wig off a rival or transform her husband's lecherous client into a poodle. Local witches say if they possessed such power, they'd be tempted to use it.
"Pagans for the most part are pretty poor, especially in Spokane," Phoenix SpringWater says. "We're just scraping by, often working two jobs. If we had power like that, we'd have wealthier pagans."
Some witches would wiggle their noses for global change such as peace, love and tolerance. Others would cast spells closer to home, magically vacuuming the carpet or mowing the lawn to buy more time for beading or gardening. Still others grow wistful.
"I'd like to have my back and knees stop hurting so much," says Ted.
"I'd own my own house and have a decent running car and not have to work so hard for a couple of bucks an hour," says Joan.
But most of them aren't so sure it's wise to meddle with fate.
"If I had it easier in general, I wouldn't be me," says Mayer. "It's not the good things that happen, but the bad things that inform your character. It's not what you do; it's what you become."
So these local witches might light candles or a fire, perform public or private rituals and seek answers by listening to their dreams or casting runes, but they aren't hankering for wands to help them stymie their adversaries.
All, that is, except one – a Peaceful Valley witch named Theresa, who breaks into Endora's delicious grin at the thought. She'd have loved to have cast a spell on her ex.
But she's an artist, gifted with a different type of magic. These days she's conjuring up a sculpture garden for her yard – with every last piece a toad.
Local journalism is essential.
Give directly to The Spokesman-Review's Northwest Passages community forums series -- which helps to offset the costs of several reporter and editor positions at the newspaper -- by using the easy options below. Gifts processed in this system are not tax deductible, but are predominately used to help meet the local financial requirements needed to receive national matching-grant funds.
Subscribe now to get breaking news alerts in your email inbox
Get breaking news delivered to your inbox as it happens.
---