News > Features
Trump's 'Apprentice' finds 'real' life is a sunny room
Wed., June 29, 2005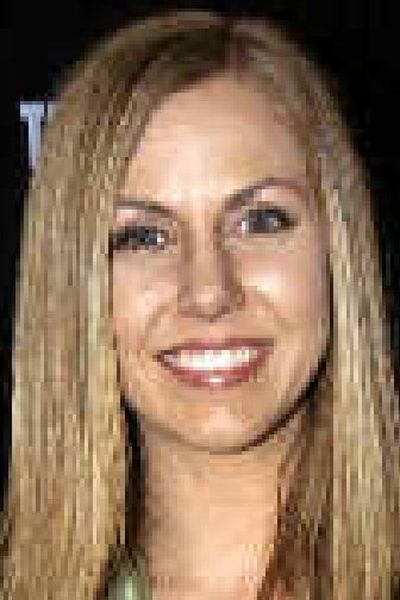 REALITY SOMETIMES IS better than … well, the "reality" that made it happen.
Case in point: Kendra Todd, who was selected as Donald Trump's third "Apprentice" during the NBC reality show's live finale last month, winning a $250,000 salary and the chance to learn about business from the real estate mogul.
Todd began working as Trump's latest "Apprentice" during her first day of work on Monday at the Trump National Golf Club in Briarcliff Manor, N.Y.
"I'm evaluating both national and international properties for potential golf expansion," Todd told The Associated Press on Monday.
Todd will work at Trump National Golf Club with Trump adviser and Executive Vice President Carolyn Kepcher for three months before returning to Florida to oversee the renovation of Trump's Palm Beach mansion.
Unlike Kelly Perdew, the second-season winner of "The Apprentice," who is overseeing the Trump Ice bottled water project from a windowless office in Manhattan, Todd said her office at the golf club has a view.
"I have several windows," she said. "There's so many windows I have to turn up the air conditioning because there's so much sun."
Little Joe knew his Westerns
When cast members from the family show "Little House on the Prairie" (1974-83) reunite this weekend in Tombstone, Ariz., during the Tombstone Western Film Festival, they'll pay their respects to a cast member/producer who can't make it. Melissa Gilbert will join Dean Butler and Alison Arngrim. Credit for the show's success goes to the late Michael Landon, Butler said. "Michael Landon understood something about the simple aspirations of everyday people to live a happy life," he said. "It was so simple it was genius."
Choice of your favorite pol? 'The Idiot'
This just in: Actress Goldie Hawn, historian David McCullough and chef Jacques Pepin will be among the contributors to "The Book That Changed My Life: A Hundred Reasons to Read, From a Hundred People Worth Reading," which will be published in the summer of 2006 by Gotham Books.
One e-word describes it: ego
British actor Rupert Everett has acted with the likes of Madonna ("The Next Best Thing") and Julia Roberts ("My Best Friend's Wedding"), but he is the biggest star in his own life. After all, he is writing his memoirs, scheduled for publication in fall 2006. As he explains, "I seem to have been everywhere in the last 30 years, maybe not in the epicenter but flying around the periphery of extraordinary events and equally extraordinary people."
The told-you-so news: They sang off-key
The bad news: Australian pop star Kylie Minogue had to cancel her scheduled performance in England's Glastonbury Festival. The good news: The 37-year-old singer underwent successful surgery last month to remove a lump from her breast. The incidental news: British band Coldplay honored Minogue Saturday by covering her hit "Can't Get You Out of My Head."
How do you spell sell-out? D-y-l-a-n
Starbucks Coffee Co. has reached a deal to produce and exclusively release a CD of 10 Bob Dylan recordings from New York's Gaslight Cafe in 1962. "Bob Dylan: Live at the Gaslight 1962" will be available at Starbucks stores in the U.S. and Canada on Aug. 30. The release will coincide with the release of director Martin Scorsese's feature film about Dylan, "No Direction Home."
The birthday bunch
Actor Gary Busey is 61. Comedian Richard Lewis is 58. Singer Don Dokken is 52. Singer Colin Hay of Men at Work is 52. Actress Maria Conchita Alonso is 48. Singer Evelyn "Champagne" King is 45. Actress Sharon Lawrence is 44. Actress Amanda Donohoe is 43. Singer Stedman Pearson of Five Star is 41. Rapper DJ Shadow is 33.
Local journalism is essential.
Give directly to The Spokesman-Review's Northwest Passages community forums series -- which helps to offset the costs of several reporter and editor positions at the newspaper -- by using the easy options below. Gifts processed in this system are not tax deductible, but are predominately used to help meet the local financial requirements needed to receive national matching-grant funds.
Subscribe now to get breaking news alerts in your email inbox
Get breaking news delivered to your inbox as it happens.
---