News > Business
Markets adjusting to high prices
Sat., March 5, 2005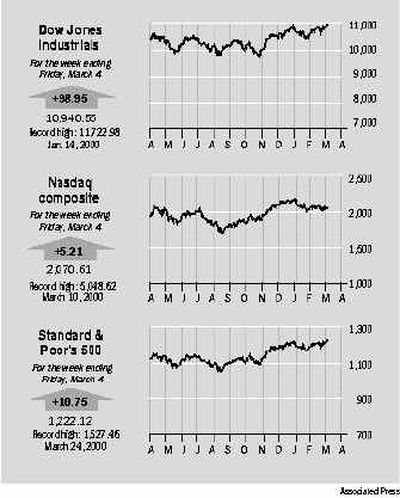 NEW YORK – The Middle East is much more stable than it was last year, but the so-called terror premium on oil prices remains. Some analysts blame hedge speculators, while others say the soaring costs are justified by short supplies and rising demand from Asia.
One thing that is clear: While they may not like it, stock investors are learning to accept sky-high prices, drivers are getting used to paying more at the pump and so far, the economy has been able to withstand the pressure.
Despite worries that lofty oil will eventually lead to higher consumer prices, businesses have been very good at squeezing energy costs out of each unit of production, and inflation remains in check. Consumer spending patterns are on track, as well, with data showing brisk sales for retail goods, homes and even cars – though General Motors Corp. and Ford Motor Co. saw declines due in part to the waning appeal of big trucks and SUVs.
For stock investors, the price of oil has become an excuse to sell on down days, said Bill Groenveld, head trader for vFinance Investments, and it's something they're "willing to overlook" when market fundamentals are strong because, he said, "in the back of your mind, you know it really hasn't hurt anything at this level."
Local journalism is essential.
Give directly to The Spokesman-Review's Northwest Passages community forums series -- which helps to offset the costs of several reporter and editor positions at the newspaper -- by using the easy options below. Gifts processed in this system are not tax deductible, but are predominately used to help meet the local financial requirements needed to receive national matching-grant funds.
Subscribe now to get breaking news alerts in your email inbox
Get breaking news delivered to your inbox as it happens.
---