News > Features
Meditiation key to deep spoken prayer
Sat., March 5, 2005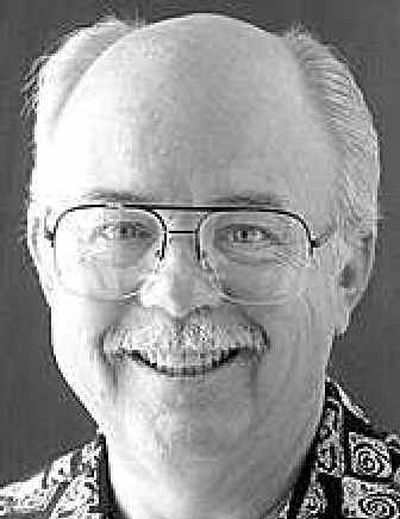 Some wise person once said, "Think twice before speaking once." How often I've thought of that advice, but it's usually after I've spoken twice before thinking once.
When the topic is prayer, the advice is sound indeed. Today's reflection on prayer may read more harshly than it is intended, though my attitude toward spoken prayer does have an edge to it.
Here's the edge: I wonder if we're generally speaking prayers too much before letting listening prayer lead the way.
I include myself in the company of people whose prayer words are too easily retrieved from memory but haven't been recently tempered in the heart and head. Whether a prayer comes from a clergy member or a layperson, I'm skeptical that too many prayer words glibly roll off our tongues before they ever pass by the heart and the head.
There, I just repeated myself – much as the psalmists do in order to emphasize an important point. As well-intentioned as prayer usually is, spoken prayer is too often overused and misused.
In a stressful situation, one person may ask another, "May I pray with/for you?" – a sensitive invitation to some persons, an intrusion to others.
Sometimes the question and subsequent prayer closes a conversation prematurely. Sometimes it opens the dialogue between two people at a deeper level.
The one making the prayer offer is wise to heed the earlier advice: Think twice, speak once. Why do you want to pray with the other person? Whom will it likely comfort more, you or them?
What is the prayer's real intent? Can you say only in prayer-mode something you have difficulty saying in normal conversation to your friend? If that's true, who are you really praying to?
Could there be a little manipulation effort going on? God cannot be manipulated, so whom do you think is being manipulated?
We simply must be careful with why and how we speak our prayers.
Our spoken prayers have a certain kind of power. They can both inspire and irritate, soothe and seduce, minister to and manipulate. And this can happen whether they are offered to God alone, to or for another person, or in a group worship experience.
Some of us are too quick on the prayer-trigger. We are ready to pray to ease another's burden for the moment.
"Maybe we should pray about it" can be an invitation for a blessing, but it is a phrase also used to manipulate someone into thinking more the way we think.
Pausing to pray with another person or a group at the right time can be a tension-breaker, a time to refocus. The trick is to know "the right time" and to have the right spirit.
Helpful prayer words usually will come when the pray-er's spirit of intent is truly ready to remind them that we are always in God's presence, wherever we are.
All I'm saying is spoken prayer is not as easy as it sounds. Yet paradoxically, it can be as easy as it sounds.
In the last analysis, the effectiveness for the speaker, the hearer, and (perhaps) for God lies in the hearts of the speaker and the hearer.
In the hearts … that's where inspired spoken prayer begins. The hearts and souls of both the speaker and the listener of spoken prayer need to be involved for prayer have its intended effect.
Too often, we settle for "water skipper prayers," prayers that bounce along the surfaces and edges of our lives.
Deep down, too many spoken prayers are shallow. Powerful spoken prayer results from receptive and thoughtful contemplative prayer.
If the well is shallow, you won't get much water from it; so with spoken prayer.
First remember to continually welcome God into the fibers of your daily life. It will result in spoken prayers that reflect your deeper embrace of God's radical hospitality.
Spoken prayer can be so much more than a religious pep talk with our eyes closed. It must be more for people to take God as seriously as God takes us.
Superficial prayers tend to cheapen our faith, so we settle for less passion and compassion in our lives. When we stay on the surface of prayer, we risk our deepest sense of God being eventually swept away in favor of cartoon images of God.
The "bellhop god" who is asked to fulfill our every desire and the "vengeful, bearded old man on a throne" are two of my favorite cartoonlike images.
Let us start our search for prayer words to speak not in our heads but in our hearts. Let us move to ever deeper layers of our perceived relationships with God before looking in the dictionary for the right words to say.
We will never fully explore all of those layers, for I suspect most lie beyond our conscious abilities to reason.
Before praying out loud once, spend time listening to God's desire for you.
Local journalism is essential.
Give directly to The Spokesman-Review's Northwest Passages community forums series -- which helps to offset the costs of several reporter and editor positions at the newspaper -- by using the easy options below. Gifts processed in this system are not tax deductible, but are predominately used to help meet the local financial requirements needed to receive national matching-grant funds.
Subscribe now to get breaking news alerts in your email inbox
Get breaking news delivered to your inbox as it happens.
---