News > Features
Gems are out there for diligent
Fri., March 11, 2005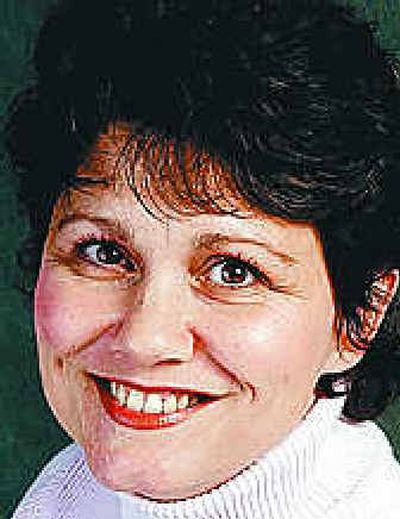 The first real sign of spring shows long before the flowers begin to bloom. It's when the garage doors pop open in neighborhoods across the city.
Warm weather makes people want to lighten up. The clutter of too much time spent indoors is swept out of the house and into the garage. But the garage is already full so the winter gear – skies, chains and snow tires, snow blower and de-icer – are put away and the patio furniture is moved outside. What's left – the boxes of toys, remnants of home-improvement projects and bags of clothing you're never going to wear again – has to go and somebody suggests a garage sale. So, the doors are rolled up and the junk is rolled out. Hello, spring.
It's a mistake to think that garage sales are nothing but tired and broken discards from another person's home. A die-hard garage-sale shopper can tell you otherwise.
As a society, we like what's new and improved. And new and improved things come along every day. It's easy to succumb to the temptation to pick up a more powerful vacuum cleaner when it's on sale. There isn't really anything wrong with the old one; it just isn't, you know, new. Or, you've decided to replace your bulky 5-year-old television with a sleek new, space-saving, LCD or plasma set. Your old set works fine, you're just tired of its larger profile.
When the kids don't spend time in the basement rec room anymore, leaving the expensive futon you bought at their insistence unused and just taking up space, you move it out.
A trip to Target, or Pier One, nets a new set of coffee mugs or wine glasses. The mugs or glasses you've been using are too good to throw away, so they're boxed up and stored. The same thing happens when we buy new curtains, dishes, or framed prints to hang on the wall. These are all nice items, in good shape; we've just replaced them with newer and better.
If you've never thought of garage sale shopping as a way to buy specific things, like a pair of sturdy twin beds for the place at the lake, or a small dinette set for your son's first apartment, you might want to think again.
The deals are out there; you just have to be patient and diligent. Garage sale-ing for something in particular is like looking for a shooting star; if you're in the right place at the right time, you see it. If not, you miss it.
The trick is to read the ads and go out often.
The opening of garage sale season is a rite of spring. It signals a time to clean up, clean out and recycle.
Calendar
March 19, is a busy day for bargain hunters and treasures hunters in the area.
From 10 a.m. to 6 p.m., a group of downtown and Browne's Addition merchants, including antique stores, art galleries, and businesses specializing in fabric, clothing, vintage jewelry and vintage lighting, will hold a "Spring Shop Hop."
Participating stores are:
Finders Keepers Antiques, 112 S. Cedar St.
Tres Chic Jonque!, 1023 W. First Ave.
Good Works, 1019 W. First Ave.
Avenue West Gallery, 1021 W. First Ave.
Katze, 124 W. Sprague Ave.
The Artist's Tree, 828 W. Sprague Ave.
Antiquarian, 116 S. Division St.
Main Mercantile, 18 West Main St.
Revival Lighting, 14 West Main St.
Music, refreshments and maps will be available. At the end of the day each store will hold a drawing for prizes and gift certificates.
And, also on March 19, retail shoppers will get a chance to help a worthy cause.
The Salvation Army will have booths set up at all three Macy's stores, located at River Park Square, Northtown Mall and the Valley Mall from 10 a.m. until stores close.
Volunteers will offer coupons for an additional 20 percent discount at Macy's stores in return for a $5 donation to the Salvation Army.
Proceeds will benefit Salvation Army programs, but shoppers can designate the charity they would like to receive their donation.
There will be a drawing for a $500 Macy's gift card and a trip to New York City for the Macy's Thanksgiving Day parade.
For more Treasure Hunting information online go to http://www.spokesmanreview.com/ blogs/treasure/ Cheryl-Anne can be reached at catmillsap@yahoo.com or (509) 459-5153 Her garage is a wreck, so she's shopping garage sales for a book on how to get organized.
Local journalism is essential.
Give directly to The Spokesman-Review's Northwest Passages community forums series -- which helps to offset the costs of several reporter and editor positions at the newspaper -- by using the easy options below. Gifts processed in this system are not tax deductible, but are predominately used to help meet the local financial requirements needed to receive national matching-grant funds.
Subscribe now to get breaking news alerts in your email inbox
Get breaking news delivered to your inbox as it happens.
---