A&E > Entertainment
So long, Swiss Miss
Fri., March 11, 2005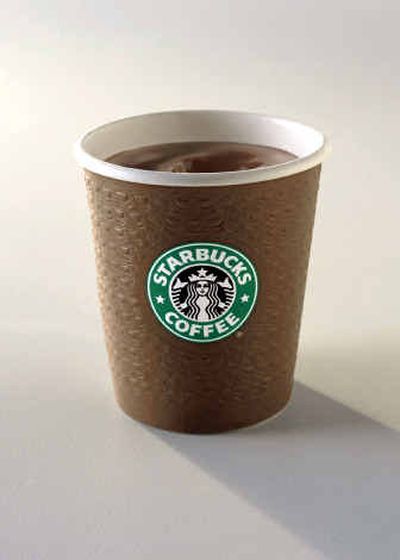 What it is: First of all, here's what drinking chocolate is not: hot cocoa. Forget the mini- marshmallows and clumps of undissolved powder – this is all about the sensual, silken properties of the world's finest dark chocolate. Each small serving is a decadent cup of liquid luxury, rich and indulgent with a balance of sweet and bitter properties.
What it's all about: Chocolate has been a favorite beverage since long before that perky Swiss Miss started showing up on your grocer's shelves. Ancient Mayans were brewing up the sweet stuff well over a thousand years ago; it's said that it was the drink of choice for their gods. More recently – as in the 17th and 18th centuries – European nobility embraced the smooth, satisfying pick-me-up, and now drinking chocolate is finally starting to become known in the States, in no small part because of the recent launch of Starbucks' Chantico drinking chocolate.
Why we like it: Much like caviar, foie gras and fine champagne, the best chocolate boasts an elegant and impressive mouthfeel that lets your taste buds know that something special is going on. Whether you're biting into a hand-crafted artisan truffle or sipping a demitasse of quality drinking chocolate, there's no denying that unmatched feeling of epicurean extravagance.
My favorite way to indulge is with England's Charbonnel et Walker, the drinking chocolate produced by the Queen's chocolatier from 51 percent cocoa solids. To prepare a cup, simply whisk two or three teaspoons of the chocolate flakes with an equal amount of boiling water. Purists can purchase specialized pots and cups from France and Hungary designed especially for drinking chocolate, but we've found our regular espresso cups work just fine.
Chocoholics on the go can opt for Starbucks' new Chantico, a rich, intensely flavored drinking chocolate that has been likened (accurately, in my opinion) to "drinking a melted truffle," according to Michelle Gass, Starbucks' senior vice president of category management.
Named for the Aztec goddess of the hearth, Chantico is steamed on-premise with cocoa butter and whole milk and is being marketed as a "drinkable dessert." That's something to keep in mind, since a 6 ounce cup contains a whopping 390 calories and 21 grams of fat (10 of which are saturated).
Local journalism is essential.
Give directly to The Spokesman-Review's Northwest Passages community forums series -- which helps to offset the costs of several reporter and editor positions at the newspaper -- by using the easy options below. Gifts processed in this system are not tax deductible, but are predominately used to help meet the local financial requirements needed to receive national matching-grant funds.
Subscribe to the Spokane7 email newsletter
Get the day's top entertainment headlines delivered to your inbox every morning.
---