A&E > Entertainment
When do dirty politics get illegal?
Fri., March 11, 2005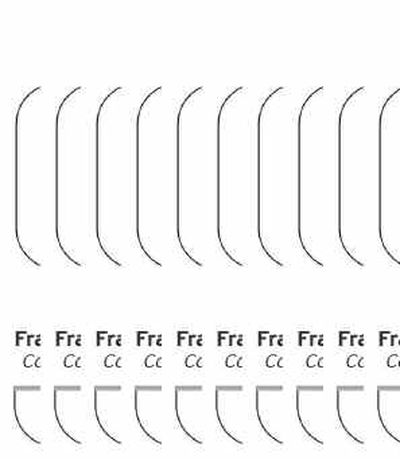 One of Republican Dino Rossi's biggest supporters in his battle to unseat Gov. Christine Gregoire has stepped so far over the line of ethical politics he might make even White House schemer Karl Rove blush.
Tom McCabe, executive vice president of the Building Industry Association of Washington, recently directed his group to mail a bogus "Home Ownership Survey" to more than 400 West Siders, the Seattle Times reports. The targets were voters who signed affidavits confirming they cast absentee ballots after their initial signatures were flagged by elections workers.
McCabe believes Democratic Party operatives may have forged some of those affidavit signatures. (The party denies the allegation.) But instead of honestly approaching voters and asking them to verify they'd signed, this amateur sleuth ran a private sting operation. Nowhere in the mailing did the BIAW disclose its dark political purposes. So the organization tricked voters into returning signatures it might use to challenge their ballots. That's outrageous conduct. But does it rise to the level of mail fraud?
I called Seattle-based Postal Inspector Jeff Scobba to find out if McCabe's phony poll might trigger a criminal investigation. "Normally on a case like that we would get direction from the U.S. Attorney's Office," Scobba said. However, he noted, federal statutes define mail fraud as an attempt to gain money or property under false or fraudulent pretenses. So the deceptive BIAW mailing "might be a civil matter as opposed to a criminal matter," he added.
But State Democratic Party Chairman Paul Berendt told the Seattle Times that McCabe's underhanded attempt to collect voter signatures "is essentially a form of identity theft."
That's a serious charge. So I called Tom Rice, criminal division chief for the U.S. Attorney's Office in Spokane, to see what he makes of McCabe's mailing. "It's really duping individuals into getting a sample of their signature," Rice said. "But does the mailing itself rise to the level of mail fraud? I'm skeptical. I don't know that federal law says your signature is worth money."
But then Rice raised an interesting point. Would the court hearing the election challenge accept signatures obtained through such suspect methods? "I don't see how that's admissible evidence," he said.
So McCabe not only made a huge political blunder with his fake survey, any "evidence" he collects from it is likely useless. With friends like those, Rossi doesn't need enemies.
And even though McCabe's actions apparently were legal, it seems highly unethical to intentionally deceive voters. So I called the Better Business Bureau on the West Side and asked spokesperson Erin May to comment on McCabe's survey. "Obviously it's an unethical business practice," she said. "The guy is falsely presenting his intentions." If the BIAW was a BBB member, the stunt would "quite likely" get the group kicked out, May added.
Armed with those opinions, I called the BIAW to see if McCabe would at least apologize to the voters he duped. But association flack Erin Shannon was defiant. "We are not going to apologize," she said of the phony survey. "We made sure it was legal. We don't think what we did was unethical."
Lying to voters isn't wrong? Maybe Rossi and BIAW members who make their living building homes for those voters should ask the association to rethink its position.
Easy to find Hard 7
I'll be reading from my new mystery novel, "Nash, Metropolitan," at Auntie's Bookstore at 7:30 p.m. Tuesday. During the Q&A period, I'll be delighted to talk politics.
Local journalism is essential.
Give directly to The Spokesman-Review's Northwest Passages community forums series -- which helps to offset the costs of several reporter and editor positions at the newspaper -- by using the easy options below. Gifts processed in this system are not tax deductible, but are predominately used to help meet the local financial requirements needed to receive national matching-grant funds.
Subscribe to the Spokane7 email newsletter
Get the day's top entertainment headlines delivered to your inbox every morning.
---