Sports
Don't make Four gone conclusions
Wed., March 16, 2005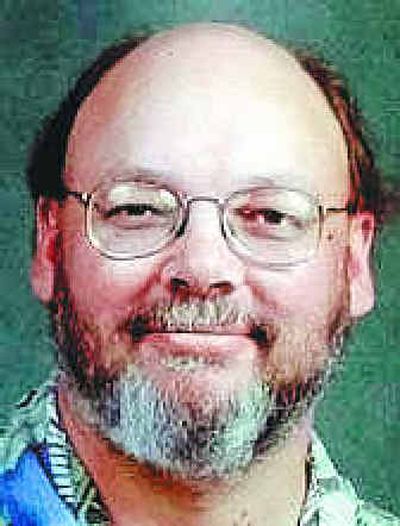 TUCSON, Ariz. – This is written with the utmost sincerity:
If Rick Neuheisel planned on participating in another NCAA Tournament Calcutta – and considering he has an extra $4.5 million to play around with now, why wouldn't he? – this is the year he and his buddies would buy Gonzaga.
There. You'll never see "utmost sincerity" and "Rick Neuheisel" paired so closely in this space again, so that's your first March Madness upset.
But back to our regularly scheduled premise:
The people who do these things – and there are roughly as many to be found on the Internet as there are decibels in Dick Vitale's duffle bag – have established that the odds on Gonzaga running the NCAA basketball table are 10-1. Because this number seems suspiciously short, the management here cannot recommend this as being for anything other than sucker purposes only.
However, the same Internet bandit we consulted suggests that the odds on the Zags making the Final Four in St. Louis are a mere 4-1.
Which is exactly how many games Gonzaga must win to get there.
Four. One at a time.
This sort of talk makes coaches go all short-fuse, especially on the eve of the NCAA's first round and especially when the first-round opponent is the deliciously overlookable Winthrop Eagles. The Winthrops are the scourge of the Big South Conference but the silage of Bracketville, and yet it seems that the hapless of March eventually find hap against somebody – and you never want that to be you.
Gonzaga coach Mark Few is sweating Winthrop, even if the Zagocracy isn't.
In any event, an interesting notion is beginning to take shape.
This was, of course, supposed to be the downshift season at Gonzaga, when the Zags absorbed the loss of the many mega-contributors from the team which rose, at one point, to No. 3 in the nation. This year was going to be needed for the youngsters – seven of the first eight with two active years or less in the program – to find a lower gear and start the climb again.
But what if it turned out to be just "The Year" instead?
The year the Zags made it to the Final Four.
From experience (see Nevada, 2005, and Wyoming, 2003), we know that a giddy favorite can see its name turned to March Mud by a clutch of clanked 3-pointers. Any fool can pick all four finalists – although this fool never has – but surely he knows that he's just one of Dave Libbey's look-at-me-ma technical fouls from seeing his genius go up in smoke.
So this Gonzaga/Final Four business is not a prediction. It's a concept. Some of it's based on a rather intangible feeling, some of it on past performance and some on the company being kept.
The feeling is something Few addressed on Selection Sunday, in noting the difference between this year's team and last year's Zags, who carried a ton more expectations with a No. 2 seed. He spoke of the current group's hell-bent style and general hunger, how it has improved immensely in even the last two weeks – compared to "last year, when it seemed like we were just trying to pace ourselves and hang on.
"I feel good about these guys," he said. "Of course, I don't know how much that matters. It all comes down to competing on the day you need to compete, and no one can predict that."
Better to look at what doesn't need to be predicted: past performance.
It seems as if every year Few – or someone – touts Gonzaga's toughest schedule ever, and yet this year it was very much true, thanks in no small part to the increased competitiveness of the West Coast Conference – seventh best in the country by the math that matters, the Ratings Percentage Index.
It also shows on two other levels.
The Zags' four losses have come to two NCAA Tournament teams (Illinois and Saint Mary's) and two NIT teams (USF and Missouri). OK, so last year their losses were to the only teams still undefeated through February (Saint Joseph's and Stanford). Last year, the Bulldogs' strength of schedule was ranked 85th; this year, it's 52nd.
More instructive is who the Bulldogs beat: Washington, a No. 1 seed; Oklahoma State, a No. 2 seed and winners of the Big 12 tournament, and Georgia Tech, a No. 5 seed and runners-up in the ACC tournament. Other Gonzaga teams have fared well against the heavyweights they scheduled in November and December, but all too often those teams didn't have it for the long haul – and those that did were never as highly regarded by the selection committee as this year's bunch. Last year's Maryland team did get a No. 4 seed, and Texas in 2002 and UCLA in 2002 were sixth seeds
Nothing is a better indicator of Gonzaga's upside – how difficult the Zags are to defend, in particular, and their truth-or-dare approach to playing the marquee schools.
Which, other than Winthrop, are the teams standing between them and the Final Four.
If the seeds hold, the Zags would have to get past Texas Tech, Wake Forest and the Huskies to reach St. Louis – though if any of those stumble, the likes of UCLA, West Virginia and Louisville are likely stand-ins. Washington, though endorsed by the committee, has already been roundly dismissed as a weak No. 1 – perhaps for two ugly losses in the last month of the season, perhaps because of the same old Eastern snobbery. But as the Zags demonstrated when the teams met in December, the Huskies are vulnerable to a team with a strong inside game as long as its guards don't faint.
Washington isn't the only team in the bracket with that rap. Simply put, there isn't a team in the region Gonzaga can't beat. They've already beaten better.
Yes, they've been inconsistent and stubborn and had their share of hiccups and identity crises throughout the season. They're thoroughly beyond prediction. And they're silly young, so there may be other years.
But one will get you four that this is The Year.
Local journalism is essential.
Give directly to The Spokesman-Review's Northwest Passages community forums series -- which helps to offset the costs of several reporter and editor positions at the newspaper -- by using the easy options below. Gifts processed in this system are not tax deductible, but are predominately used to help meet the local financial requirements needed to receive national matching-grant funds.
Subscribe to the sports newsletter
Get the day's top sports headlines and breaking news delivered to your inbox by subscribing here.
---