News > Features
Keys Romance
Thu., March 17, 2005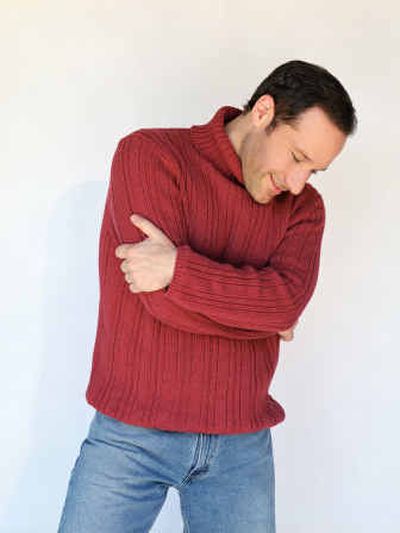 Jim Brickman is one pop star who will never have a wardrobe malfunction, a bleeped-out lyric or an embarrassing lip-synching controversy. Let's face it, lip-synching is not an issue when a lot of your tunes don't even have words. "Solo piano is kind of my trademark," said Brickman, a Windham Hill artist who specializes in romantic themes. He is perfectly aware that his music contrasts with pop's usual emphasis on spectacle.
"But I've found that people appreciate the simplicity, the organic nature, the honesty of it," Brickman, who comes to the Opera House on Sunday, said in a phone interview.
Brickman's music isn't entirely instrumental. Many of his hits have been collaborations with vocalists such as Martina McBride ("Valentine").
On tour, two vocalists handle most of the vocal chores: Victoria Shaw and up-and-coming Greek tenor Mario Frangoulis, who has a hit CD on the classical crossover charts. And Brickman himself occasionally handles a lyric or two.
Yet he still calls his show, in essence, "a one-man theatrical show." This tour is titled "An Evening of Romance" and is a celebration of his recent "Greatest Hits" CD and an extension of his Valentine Tour, which will conclude at New York's Carnegie Hall.
He also will perform some of the music from his upcoming CD, "Grace," which features versions of time-honored hymns such as "Amazing Grace" (with vocals) and "How Great Thou Art" (without).
"And we always do a lot of storytelling and (try to make) an intimate connection between the performers and the audience," said Brickman.
This formula has proven to be surprisingly successful over the last 10 years. Brickman credits a "very loyal fan base" and plenty of radio support. His music has been a staple on adult contemporary stations such as KXLY-FM (Classy 99.9) and KISC-FM (Kiss 98.1) in Spokane.
In fact, radio helped give him his start. He began as a writer and performer of ad jingles and radio spots in his native Ohio and in Chicago. It turned out to be good training.
"You have to be really good at a lot of different styles, you have to take the information given to you and turn it into poetry," said Brickman.
"And basically you have to be a good record producer, because you're in there doing all of the arranging. It's a lot of discipline and hard work."
Yet he craved the chance to do a more personal kind of music, so he moved to California and began "trying to find my way in the record business."
His earlier radio-jingle work paid off, because it gave him an in with the radio stations.
"Radio was very supportive early on," he said.
He needed that kind of support, because his musical path was not exactly well-trodden. How many people have taken solo piano to pop stardom?
Yet he was influenced by Burt Bacharach, Carlos Santana and Herb Alpert – instrumentalists who wrote songs for other people to sing.
"I felt like there was a place for this kind of music," said Brickman. "I felt if I toured and played live for people, that they would react and connect to what I was doing."
Turns out he was right.
Local journalism is essential.
Give directly to The Spokesman-Review's Northwest Passages community forums series -- which helps to offset the costs of several reporter and editor positions at the newspaper -- by using the easy options below. Gifts processed in this system are not tax deductible, but are predominately used to help meet the local financial requirements needed to receive national matching-grant funds.
Subscribe now to get breaking news alerts in your email inbox
Get breaking news delivered to your inbox as it happens.
---