A&E > Entertainment
Emerging Artist: Melissa Rackham
Fri., March 25, 2005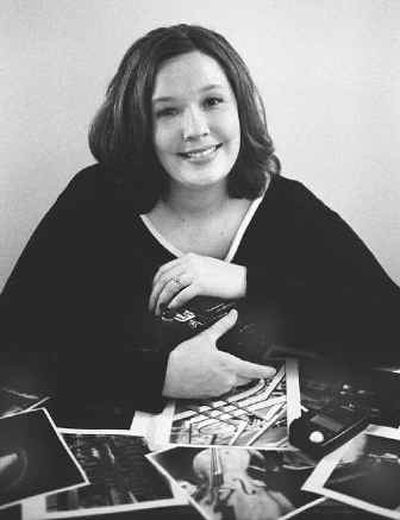 Age: 27
Born: Kennewick, Wash., currently living in Cheney.
College: Graduating senior, Bachelor of Fine Arts with photography emphasis, Eastern Washington University
Day jobs: Art student, lab technician at EWU, owner of Signature Photography in Cheney.
Kind of art: Black and white photography.
Talk a little about your process: "With camera in hand, I look to convey a sense of dramatic mystery, confidence and a sense of sophistication in my technique," Rackham says. "In my life and my work, I view the world in a romanticized, highly poetic light and I hope that it is apparent in my work."
Your influences: "The simple beauty of ordinary objects," Rackham says. "I am intrigued by shapes, shadow and texture in our normal lives. I feel most connected to images that emit a sense of grace and ease." Photographers who influence Rackham's style include Ralph Gibson, Imogen Cunningham and Lorna Simpson.
What is currently happening with your work? Using simple, crisp black and white prints, photographed in a more formal manner, Rackham is working on a documentary series chronicling the life of a musician.
"This new series will allow me to use my collective experience in photojournalism, studio and fine art photography," she says.
Where can people see your art: Bachelor of Fine Arts Capstone Exhibit in May, Eastern Washington University Art Gallery.
What's next? Graduate school. "My husband, Mike, and I plan to return to Spokane after graduate school to build our future here as this is the place that feels most like home."
E-mail: melissarackham95@ hotmail.com
Local journalism is essential.
Give directly to The Spokesman-Review's Northwest Passages community forums series -- which helps to offset the costs of several reporter and editor positions at the newspaper -- by using the easy options below. Gifts processed in this system are not tax deductible, but are predominately used to help meet the local financial requirements needed to receive national matching-grant funds.
Subscribe to the Spokane7 email newsletter
Get the day's top entertainment headlines delivered to your inbox every morning.
---