News > Nation/World
Islamic preachers stall vaccinations
Mon., March 28, 2005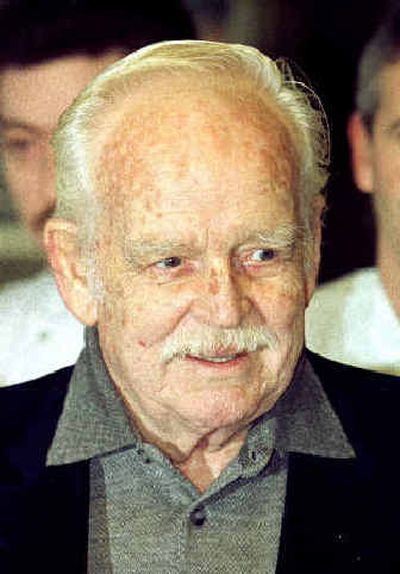 Kano, Nigeria Accusations by Islamic preachers that vaccines are part of a U.S. anti-Islamic plot are threatening efforts to combat a measles epidemic that has killed hundreds of Nigerian children.
Officials played down the anti-vaccine sentiment, but the measles deaths have been in Nigeria's north, where authorities suspended polio immunizations last year after clerics fanned similar fears of that vaccine.
Nigeria, whose 130 million people make it Africa's most populous nation, has recorded 20,859 measles cases so far this year. At least 589 victims have died, most of them children.
Monaco's monarch fighting for his life
Monaco Monaco marked Easter Sunday with prayers for ailing Prince Rainier III, who was conscious but fighting for his life, as his heart, lungs and kidneys stabilized after days of decline. The palace said prospects for Europe's longest-reigning ruler remained worrisome.
The 81-year-old monarch, who has governed the world's second-smallest independent state for more than half a century, remained on a respirator, but the announcement carried a note of optimism: "The cardiac, lung and kidney functions that did not stop deteriorating have stabilized."
Prelate in Zimbabwe urges peace uprising
Harare, Zimbabwe One of Zimbabwe's most outspoken church leaders on Sunday called for a peaceful uprising against President Robert Mugabe's autocratic rule days before a parliamentary election that rights groups say is tainted by years of violence and intimidation.
Roman Catholic Archbishop Pius Ncube of Zimbabwe's second-largest city, Bulawayo, said he was willing to lead a march to Mugabe's residence himself, but feared: "If I do it, I do it alone."
Mugabe, a former guerrilla leader, has led Zimbabwe since the end of white rule in 1980.
Local journalism is essential.
Give directly to The Spokesman-Review's Northwest Passages community forums series -- which helps to offset the costs of several reporter and editor positions at the newspaper -- by using the easy options below. Gifts processed in this system are not tax deductible, but are predominately used to help meet the local financial requirements needed to receive national matching-grant funds.
Subscribe now to get breaking news alerts in your email inbox
Get breaking news delivered to your inbox as it happens.
---