News > Idaho
Panel kills school subsidy plan
Thu., March 31, 2005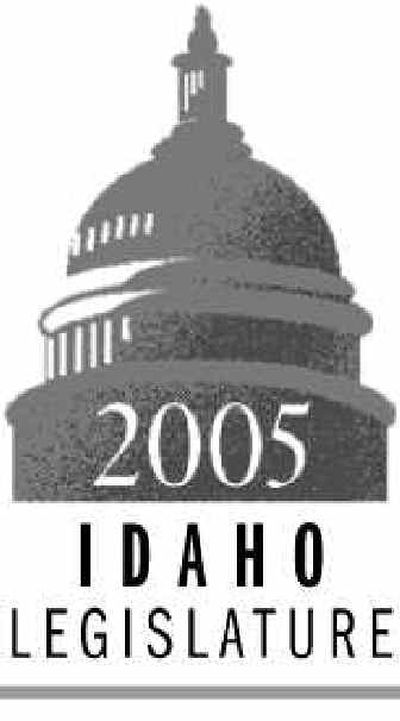 BOISE – Plans to roll back school construction subsidies but also give schools back millions they're now losing in lottery profits were stopped in a Senate committee on Wednesday.
The leadership-dominated Senate State Affairs Committee voted 5-3 against Senate President Pro Tem Robert Geddes' motion to pass the bill.
"The Senate just voted to cut their school districts by this amount," fumed an angry Rep. Scott Bedke, R-Oakley, right after the vote.
By his calculations, the Coeur d'Alene school district is now losing $500,000 a year in lottery profits, and other school districts are losing varying amounts, because lawmakers passed a law requiring partial state subsidies of school bond interest, but never put any new money into the program. Instead, they've opted to fund the program – which will cost $4.5 million next year – from lottery funds that all school districts otherwise would have shared.
Bedke's bill, HB 375, would have eliminated a third of the state's school districts – those judged the wealthiest – from the interest subsidy program. That would have included seven districts in North Idaho, including Coeur d'Alene. But he presented figures showing that every district in the state that would lose the subsidy would actually gain more by getting its lottery funds back, and would come out ahead.
The measure would have made the change for bonds issued on or after Jan. 1, 2006. Starting in fiscal year 2007, which begins on July 1, 2006, any funding for the bond-subsidy program would have come from the state's Permanent Building Fund, rather than from the lottery money that's already in the public school budget.
Some senators on the committee said they worried about leaving the building fund short. The state often is short of money to adequately maintain its buildings.
Others suggested that the bill was no real solution, and that the schools deserve to get both their lottery funds and the bond subsidies. They blamed the House for not raising more revenue for the state budget, because all tax legislation must start in the House.
"The House of Representatives … (should) find another funding source other than the Permanent Building Fund," said Senate Assistant Majority Leader Joe Stegner, R-Lewiston.
Bedke responded, "You know why the House doesn't raise revenue as well as I do, but … that's not going to change."
"I agree that it's not going to change if the Senate goes along with this stuff," Stegner retorted.
Senate Caucus Chairman Brad Little, R-Emmett, said Bedke's bill took the pressure off to really address the problem by shifting it from education, which everyone cares strongly about, to the building fund. "The people who represent leaky roofs on state buildings don't show up on the steps of the state Capitol," Little said. "The Permanent Building Fund is going to be in big trouble."
Bedke said even that possibility is better than hurting schools and kids today. "This is costing your school districts real money," he told the senators.
Geddes said, "My experience in the Legislature is that we're not very futuristic. Much of the time, we're much better at putting a finger in the dike to stop a leak. That's exactly what Rep. Bedke has done – brought us legislation to stop a leak. … I can't see anything better at this point in time."
But only the panel's two Democrats supported Geddes' motion. Committee Chairman Sen. Don Burtenshaw, R-Terreton, who had commented favorably on the bill, looked at the 5-3 vote count and decided not to vote. "It wouldn't make a difference," he said.
Afterward, Bedke said, "I'll go back to work. … I'm disappointed."
Local journalism is essential.
Give directly to The Spokesman-Review's Northwest Passages community forums series -- which helps to offset the costs of several reporter and editor positions at the newspaper -- by using the easy options below. Gifts processed in this system are not tax deductible, but are predominately used to help meet the local financial requirements needed to receive national matching-grant funds.
Subscribe now to get breaking news alerts in your email inbox
Get breaking news delivered to your inbox as it happens.
---