News > Spokane
Brothers sentenced in UI murder
Sat., Nov. 19, 2005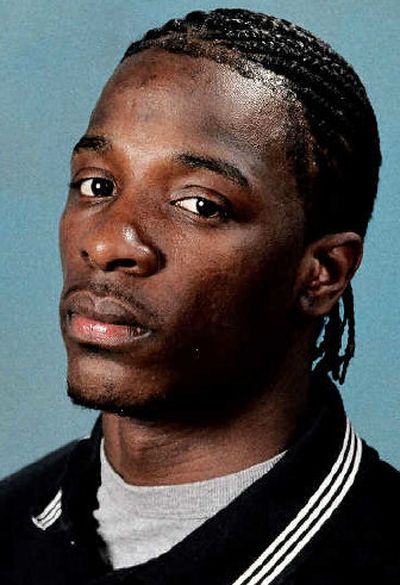 Two Seattle brothers who shot a University of Idaho football player to death in September 2004 were sentenced Friday to at least eight years in prison and as many as 20.
The Idaho Board of Corrections will decide whether Matthew R. Wells II, 28, and James Wells, 26, will be paroled during the 12-year indeterminate portion of the sentences for the second-degree murder of UI cornerback Eric McMillan.
Latah County Prosecutor Bill Thompson Jr. sought a 10-year fixed term with 10 to 20 additional years on an indeterminate basis. Still, he said he was pleased that 2nd District Judge John Bradbury rejected defense recommendations for as little as four years.
Defense attorneys Thomas Whitney and Charles Kovis called for four-year fixed sentences and 12-year maximum terms.
Thompson called McMillan's murder "one of the most senseless and incomprehensible tragedies Latah County has ever experienced."
More than a year after the Wells brothers knocked on McMillan's Moscow, Idaho, apartment door and shot him, Thompson said he still has not heard an explanation that makes sense.
He said the killers claimed they wanted to talk to any University of Idaho athlete they could find because their nephew, 23-year-old Thomas Riggins of Kent, Wash., had been in a fight with University of Idaho football players at a nightclub the night before the shooting. The Wells brothers said they wanted to prevent future problems for Riggins, who planned to attend nearby Washington State University.
Thompson said the Wells brothers told authorities they were driving around Moscow looking for any athletic-looking black men when they saw one leaving the apartment building where McMillan lived. The brothers, who are also black, knocked on McMillan's door and both shot him when he answered.
McMillan died the next day without being able to tell anyone what happened. But Thompson said he is confident McMillan was "truly an innocent victim."
Dozens of witnesses confirmed the nightclub fight and identified people who participated, but they all said McMillan wasn't involved, Thompson said.
James and Matthew Wells were charged with first-degree murder and conspiracy to commit murder. They agreed to plead guilty to second-degree murder on Sept. 2, admitting McMillan did nothing to provoke them when they forced their way into his apartment.
"It wasn't his fault at all," James Wells said in court. "It was straight-up just nervous energy and boom! It happened so fast. Life was just changed that fast for everybody."
Matthew Wells said he fired at the same time his brother did, when McMillan seemed to move toward them.
"When I saw the young man reach toward my brother, I pulled out my gun and I shot," Matthew Wells said. "I didn't even know my brother shot."
The brothers denied they conspired with their nephew, Riggins, to shoot McMillan. Riggins was charged with conspiracy in the murder, but Thompson dropped the charge for lack of evidence. He said investigators determined that Riggins was in Seattle when the murder occurred.
However, several of the killers' relatives and a girlfriend of one of the relatives face perjury charges for testimony they gave to a grand jury investigating the murder.
After shooting McMillan, the Wells brothers fled in a white BMW and were pursued by Whitman County, Wash., sheriff's deputies for four hours. The Washington State Patrol finally stopped their vehicle in Vantage, Wash., 150 miles from Moscow. Neither of the two handguns used in the shooting was found.
Local journalism is essential.
Give directly to The Spokesman-Review's Northwest Passages community forums series -- which helps to offset the costs of several reporter and editor positions at the newspaper -- by using the easy options below. Gifts processed in this system are not tax deductible, but are predominately used to help meet the local financial requirements needed to receive national matching-grant funds.
Subscribe to the Coronavirus newsletter
Get the day's latest Coronavirus news delivered to your inbox by subscribing to our newsletter.
---