News > Business
Atari Flashback 2
Mon., Oct. 3, 2005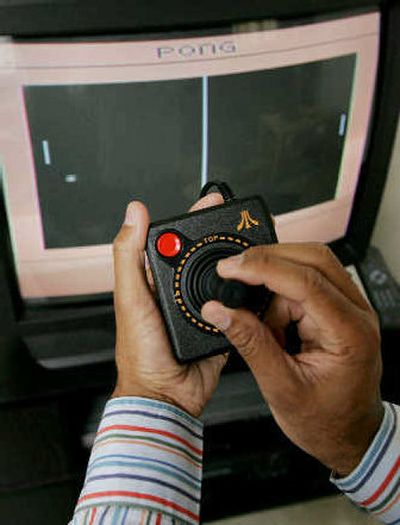 Long before "Grand Theft Auto: San Andreas," there was "Pong," a simple video game from Nolan Bushnell and the folks at the original Atari Inc. Two paddles, one ball and no Hot Coffee mod to unlock hidden sex scenes. THAT was gaming.
The Atari brand has traded hands in the years since "Pong" hit the scene, but the new owners are still milking some mileage out of this game and 39 others with Atari Flashback 2. This $30 device offers a fun and affordable glimpse into the gaming's past — one that, for better and worse, looks nothing like the present.
The console itself looks like a scaled-down version of an old Atari 2600, with faux wood paneling and other dated details. There are no cartridges to plug in, as technology advances have made it easy to stuff all of the games onto a small chip inside. And the controllers are exactly like the Atari 2600 joysticks of yore.
How do these titles hold up in the face of today's video games with highly detailed graphics, Dolby Digital sound and online connectivity? As well as could be expected of large primary-colored blocks jumping around the screen.
But there is magic in the way those blocks moved. Hours of magic.
Local journalism is essential.
Give directly to The Spokesman-Review's Northwest Passages community forums series -- which helps to offset the costs of several reporter and editor positions at the newspaper -- by using the easy options below. Gifts processed in this system are not tax deductible, but are predominately used to help meet the local financial requirements needed to receive national matching-grant funds.
Subscribe now to get breaking news alerts in your email inbox
Get breaking news delivered to your inbox as it happens.
---