News > Business
Goodyear to scale back
Sat., Sept. 24, 2005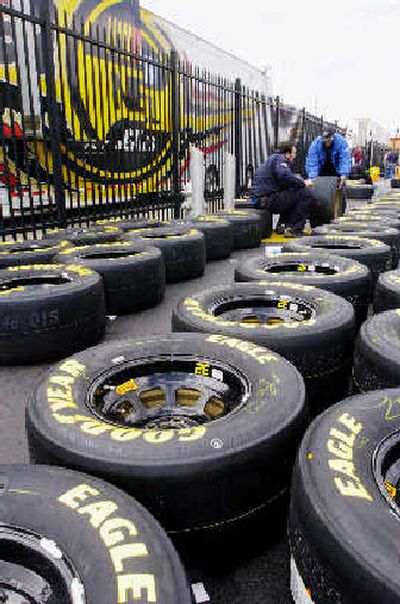 NEW YORK — Goodyear Tire & Rubber Co. said Friday it will close an undisclosed number of plants as part of a sweeping restructuring aimed at improving its North American tire business and saving up to $1 billion over the next three years.
The Akron, Ohio-based company, the world's largest tire maker, did not say how many jobs would be affected, how many plants would be closed or their locations. But it did say it would focus the cuts on high-cost plants and increase sourcing from Asia as it seeks other ways to boost productivity while introducing new products.
Goodyear shares surged 50 cents, or 3.3 percent, to close at $15.50 Friday on the New York Stock Exchange after the news. The stock has traded between $9.15 and $18.59 in the past year.
Goodyear said it plans to cut high-cost capacity between 8 percent and 12 percent, generating annual savings of $100 million to $150 million.
The company said it would record restructuring charges of between $150 million and $250 million over the next three years. The company said it is targeting total cost cuts between $750 million and $1 billion by 2008.
"Our turnaround is on track and will continue to evolve," Robert J. Keegan, Goodyear chairman and chief executive, said in New York where he and other Goodyear leaders were having the company's first investor meeting in 2 1/2 years. "We have a business model and a strategy that is working. We believe we have the strongest leadership team in the industry, and we are now a market-driven company."
He said Goodyear wants to have total segment operating margins of 8 percent globally and 5 percent in North American.
"There is no single solution to reaching our 5 percent goal," said Jonathan Rich, president of Goodyear North American Tire. "Today it's clear our asset profitability in North America is not where it needs to be. Our goal is to have every factory earning an acceptable return."
He described a need to create high-margin products quickly and move some tire production to other countries.
"Today we import about 10 percent of our product needs and this will grow as we increase production of high-margin products in North America," Rich said.
He said Goodyear will identify its underperforming product lines and fix or eliminate those that do not fit Goodyear's strategy. Underperforming plants would be closed, he said.
Goodyear added it is moving ahead with plans to sell noncore assets and reinvesting the proceeds in the company. On Tuesday, Goodyear said it is mulling the sale of its engineered products business to focus on its tire operations. The sale of its North American farm tire business is pending a union agreement.
Last month, Goodyear beat Wall Street expectations when it reported its second-quarter earnings doubled to $69 million, or 34 cents per share.
Local journalism is essential.
Give directly to The Spokesman-Review's Northwest Passages community forums series -- which helps to offset the costs of several reporter and editor positions at the newspaper -- by using the easy options below. Gifts processed in this system are not tax deductible, but are predominately used to help meet the local financial requirements needed to receive national matching-grant funds.
Subscribe now to get breaking news alerts in your email inbox
Get breaking news delivered to your inbox as it happens.
---