News > Features
Things could really get Harry
Sat., July 1, 2006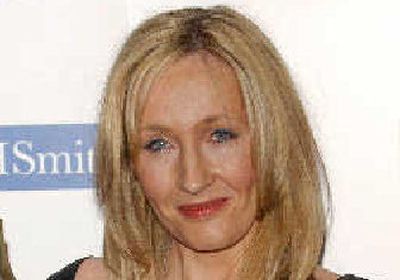 Two characters will die in the final book of her "Harry Potter" series, says J.K. Rowling – and the boy wizard could be one of them.
"I have never been tempted to kill him off before the final because I've always planned seven books, and I want to finish on seven books," she says.
"I can completely understand, however, the mentality of an author who thinks, 'Well, I'm gonna kill them off because that means there can be no non-author written sequels. So it will end with me, and after I'm dead and gone they won't be able to bring back the character.' "
Rowling says she actually wrote the end of the saga back in the early 1990s, before she even had a publisher for the series.
"The final chapter is hidden away, although it's now changed very slightly," she says. "One character got a reprieve. But I have to say two die that I didn't intend to die. A price has to be paid. We are dealing with pure evil here.
"They don't target extras, do they? They go for the main characters – well, I do."
Stars don't stay in stripes forever
Lil' Kim will be celebrating Independence Day early this year.
The rapper, who was sentenced in September to a year and a day in prison for lying about a shootout outside a hip-hop radio station, is being released early on Monday thanks to her good behavior behind bars.
Kim, whose real name is Kimberly Jones, will remain under house arrest for 30 days.
First-degree narcissism
A Jordanian man has been arrested in Dubai after trying to use a forged identity card with a photo of Brad Pitt.
The 29-year-old salesman allegedly forged the card with the actor's picture and an Arabic name in an attempt to steal more than $22,000 left unclaimed at an exchange house where his brother worked as a teller.
The man, who told police he did not know who Pitt was, said he downloaded the photo from the Internet.
Deuce laid low
Former "Saturday Night Live" cast member Rob Schneider was taken to a hospital after collapsing from food poisoning and heat exhaustion while shooting an upcoming movie.
Schneider, 42, was filming the comedy "Big Stan" at a women's prison near Stockton, Calif., where temperatures have soared above 100.
"The combination of bad food and the heat just hit him," his publicist said, adding that Schneider was back on the set the next day.
Wishing him a speedo recovery
David Hasselhoff had successful surgery after severing a tendon in his right arm in an accident in a London hotel gym bathroom.
The 53-year-old actor, who played lifeguard Mitch Buchannon on the TV beach drama "Baywatch" for 11 years, was shaving when he hit his head on a chandelier, showering his arm with broken glass, his spokeswoman said.
The birthday bunch
Actress Olivia de Havilland is 90. Movie director Sydney Pollack is 72. Actor Jamie Farr ("M*A*S*H") is 72. Actress Genevieve Bujold is 64. Singer Deborah Harry (Blondie) is 61. Actor Dan Aykroyd is 54. Actor Andre Braugher ("Homicide") is 44. Actress Pamela Anderson is 39. Rapper Missy Elliott is 35. Actress Liv Tyler is 29. Actors Stephen and Andrew Cavarno ("Party of Five") are 14.
Local journalism is essential.
Give directly to The Spokesman-Review's Northwest Passages community forums series -- which helps to offset the costs of several reporter and editor positions at the newspaper -- by using the easy options below. Gifts processed in this system are not tax deductible, but are predominately used to help meet the local financial requirements needed to receive national matching-grant funds.
Subscribe now to get breaking news alerts in your email inbox
Get breaking news delivered to your inbox as it happens.
---