News > Features
'The End' wasn't pretty for rocker
Fri., July 13, 2007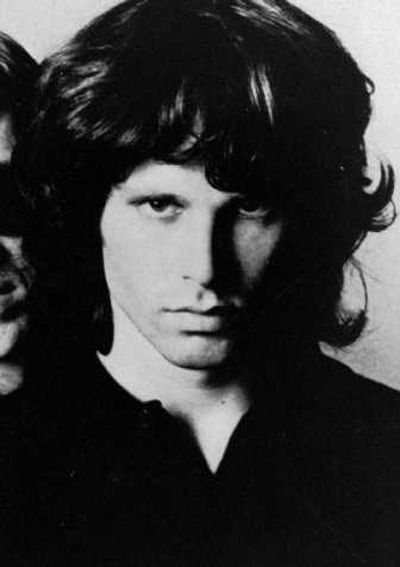 The official story goes like this: On the last night of Jim Morrison's life, the rocker went to a movie in Paris, listened to records, fell ill and died of heart failure in his bathtub at the age of 27.
But rumors have always swirled around the death of The Doors frontman. Now, 36 years later, a former Paris nightclub manager is telling a different story.
In a new book, Sam Bernett says that Morrison died in a toilet stall of his club after what he believes was a heroin overdose.
"The flamboyant singer of The Doors, the beautiful California boy, had become an inert lump crumpled in the toilet of a nightclub," writes Bernett, whose French-language book is titled "The End: Jim Morrison."
He says he believes two drug dealers brought the body back to Morrison's apartment and put it in the bathtub in a last-ditch resuscitation attempt.
Bernett, who was in his early 20s when Morrison died in 1971, went on to become a prominent radio personality, rock biographer and a vice president of Disneyland Paris.
Though he was pestered for years by reporters investigating Morrison's death, he kept his story quiet until his wife suggested writing a book last year.
"For me it's a very bad (memory)," Bernett says.
Patrick Chauvel, a noted war photographer and writer who sometimes helped run the bar at the club, recalls giving a hand to men who were carrying Morrison in a staircase there.
"I think he was already dead," says Chauvel, who considered putting the episode in a 2005 book before his publisher cautioned against it
He says he thought an ambulance would have been called if Morrison were still alive.
"I don't know," Chauvel says. "It was a long time ago, and we weren't drinking only water."
Stephen Davis, the author of "Jim Morrison: Life, Death, Legend," says he would not rewrite history because of the new book.
Based on his reporting, he believes Morrison did overdose at the club, but that it was shortly before his death – not the same night – and that he survived the experience.
"It just seems likely that if he died in the toilet of a nightclub, it would have come out before now," Davis says.
Morrison came to Paris in March 1971 at a troubled time in his life.
At a 1969 concert in Florida, he was accused of exposing his genitals to the audience. He was convicted of indecent exposure and profanity, and the episode led to promoters canceling concerts and earned the band a stream of negative publicity.
Morrison left for Paris with his appeal pending. There, he lived in a Right Bank apartment with his girlfriend, Pamela Courson, and he wandered the streets, sightseeing and toting around a plastic bag containing his writings.
He gained so much weight as to become almost unrecognizable, and his health suffered.
Morrison spent "practically every night" at the Rock and Roll Circus, where stars like Roman Polanski and Marianne Faithfull were regulars, says Bernett, who managed the hip Left Bank nightclub.
Around 1 a.m. on July 3, 1971, Morrison went to the club and was joined by two men – drug dealers who sold him heroin for Courson, Bernett says.
At one point, Bernett noticed that Morrison had disappeared. Later, he says, the bouncer broke down the door of a locked toilet stall, and they discovered Morrison unresponsive.
Bernett says he asked a doctor, a club customer, to examine the singer.
"When we found him dead, he had a little foam on his nose, and some blood too, and the doctor said, 'That must be an overdose of heroin,' " says Bernett.
He adds that he did not see Morrison take any heroin that night, but that the singer was known to sniff the drug because he was afraid of needles.
Bernett says the two drug dealers insisted Morrison was just unconscious and carried him out of the club. Though he says he wanted to call the paramedics and authorities, the club's owner ordered him to keep quiet to avert a scandal.
Courson, who died three years later of an overdose, told police an entirely different story.
She said the couple went to the movies and out for dinner that night, listened to records and fell asleep.
According to her testimony in police records, Morrison awoke in the night feeling ill and took a hot bath. Courson said she found him dead in the tub.
Morrison was buried in Pere Lachaise cemetery, in a small ceremony without fanfare, on July 7, 1971. No autopsy was performed.
Local journalism is essential.
Give directly to The Spokesman-Review's Northwest Passages community forums series -- which helps to offset the costs of several reporter and editor positions at the newspaper -- by using the easy options below. Gifts processed in this system are not tax deductible, but are predominately used to help meet the local financial requirements needed to receive national matching-grant funds.
Subscribe now to get breaking news alerts in your email inbox
Get breaking news delivered to your inbox as it happens.
---