News > Idaho
Deadly details emerge
Tue., May 22, 2007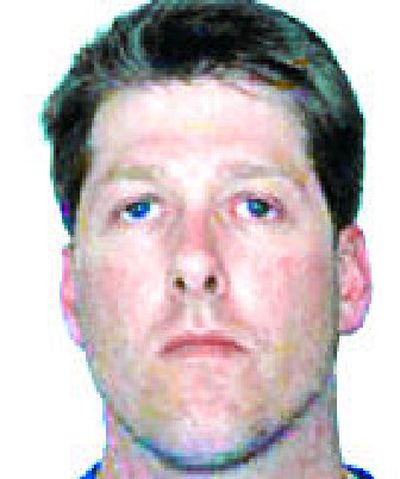 MOSCOW, Idaho – After drinks at a Moscow bar, janitor Jason Hamilton went home Saturday night and shot his wife, Crystal, in the head before returning to town with two high-powered rifles where he continued his deadly rampage.
Three of the nearly 200 bullets fired that night struck and killed Moscow Police Officer Lee Newbill, according to the Latah County Coroner's Office.
A bullet knocked engineering student Peter Husmann to the ground, then two more tore into him before he could escape, authorities said. At least one bullet hit Sheriff's Deputy Brannon Jordan, who also survived.
At the nearby First Presbyterian Church, Hamilton riddled caretaker Paul Bauer with at least eight slugs, the coroner said, killing him as he called 911 from the church office. In the church sanctuary, Hamilton ended the carnage with a self-inflicted gunshot wound to his own head, Coroner Cathy Mabbutt said Monday evening.
With additional details of the massacre emerging Monday, residents of this small college town struggled to understand how anyone could carry out such a senseless attack.
"I don't think we'll ever know," Moscow Police Chief Dan Weaver said of a possible motive.
Jason Hamilton had a history of violence and arrests since moving to Latah County with his wife, Crystal, in the late '90s.
Assistant Moscow Police Chief David Duke said Hamilton was charged in 2005 with choking a girlfriend who he lived with during a separation from his wife. He pleaded guilty to a misdemeanor and was sentenced to 180 days in jail, but half the jail time was suspended and he was placed on probation.
Hamilton was prohibited from possessing weapons as a term of his probation and had to undergo counseling.
He was arrested in April for violating probation and appeared in court last Tuesday at which time he was ordered into counseling. Authorities said they're unsure if the court's mandate for additional counseling – and the threat of jail – sparked the weekend shooting.
Hamilton's motive is still unknown and that question may never be answered, Latah County Sheriff Wayne Rausch said at a news conference Monday. Law enforcement officers haven't found a note, or anything to indicate the killing spree was premeditated.
Rausch said Crystal Hamilton, 30, was a custodian at the Latah County Courthouse, was friendly and well-liked by employees.
County Commission Chairman Tom Stroschein said Crystal Hamilton kept "her private life to herself" and gave no indication she feared her husband.
"Otherwise, all who knew her surely would have done all they could to have helped her," Stroschein said.
Her body was found at 10:20 a.m. Sunday inside the brown rancher where she lived with her husband. Several guns were found in the home, including one from which a safety lock had been cut off, Duke said. Because Jason Hamilton had been found guilty of domestic battery, it was illegal for him to own firearms. But he wasn't prohibited from owning a gun when he bought one weapon used in the attack: a semiautomatic M1A rifle. Duke said the gun was purchased online or by telephone from a dealer in Washington state and picked up by Hamilton at a Moscow sporting goods store.
Jason Hamilton had several drinks at Mingles Bar and Grill, leaving about 10 p.m., according to a witness statement. That same witness said Hamilton was not in an aggressive state of mind when he left.
Skyler Schlueter, owner of Mingles, a sports and billiards bar on Main Street, said none of his staff remembers Hamilton being there Saturday night, though they can have several hundred patrons on any given day. "I don't think he's a regular. I don't know him. He's never gotten into trouble here," Schlueter said.
Jason Hamilton worked for a janitorial company, American Building Maintenance Company, and used one of the company's vans during his shooting spree.
One of his job duties was cleaning the First Presbyterian Church in Moscow. Bauer, the sexton, or caretaker, would have been his supervisor when he worked at the church, said Duke.
Investigators said they found two semiautomatic weapons – the M1A, a civilian version of a military rifle, in the courthouse parking lot and an AK-47 beside Hamilton's body in the church.
About 125 casings were found outside the church and another 60 to 80 were fired inside, Duke said.
It appears that Hamilton targeted law enforcement vehicles in the parking lot in addition to his victims. A new Ford Expedition belonging to the sheriff's department was shot 20-30 times at close range, Rausch said.
It's also believed that Hamilton used the M1A until he ran out of ammunition. He then started using the AK-47.
Duke said that investigators now think that Hamilton shot Newbill, Shields and Husmann from the parking lot outside the courthouse but shot Jordan from a sniper position inside the church.
At 11:30 Saturday night, Latah County Sheriff's Sgt. Phil Gray, 37, was at home watching a movie with his wife when he received a call from a dispatcher.
He grabbed his bulletproof vest and gun belt and drove his own, unmarked Ford Explorer to the scene because he didn't want to be easily identified as an officer. Gray arrived at the same time as three others, including Jordan.
"I didn't know what was going on until I got there," Gray said. "The scene was chaotic. I was told Lee was shot and he was down and we needed to get him out of there."
Gray and the other officers found Newbill on the sidewalk unresponsive
Gray estimated it took 30 minutes to get him away from the scene.
Gray said he did not hear any gunshots when he was there. But after he left, Jordan was shot on the sidewalk near the spot where Newbill had been shot. Jordan stayed behind as Newbill was transported from the scene.
Newbill was praised for his dedication to the Moscow police force.
University of Idaho President Tim White said Newbill, who was night watchman at the campus from 1999 to 2001, was well-liked by students and college employees.
Former UI custodian Charlene Hart said she often worked alone at night on the dark campus and Newbill would escort her to her car if she asked him.
The injured victims are improving.
Jordan is now walking with a cane and is expected to be released, said Rausch.
He said that the investigation at the courthouse is expected to be completed today and it should reopen for business this morning.
Moscow Mayor Nancy Chaney expressed her thanks Monday to all the law enforcement personnel and medical personnel who responded to the shootings and helped with the investigation.
The City of Moscow is opening up the 1912 Building today for courthouse employees and community members to drink coffee, talk together and mourn. All day long.
"A lot of us don't want to be home, so there's nothing we can do," said one courthouse employee, a female who didn't want her name used. She said it's a "place for people so they're not alone."
"It's very difficult for all of us," said Chaney, who said counseling services are available to members of the community and that public memorial services are being planned for those killed. Non-denominational services are planned for 5:30-6:30 p.m. through Thursday at the Methodist church.
"We're still in shock," said Duke. "We haven't had time for any sort of healing to occur."
Local journalism is essential.
Give directly to The Spokesman-Review's Northwest Passages community forums series -- which helps to offset the costs of several reporter and editor positions at the newspaper -- by using the easy options below. Gifts processed in this system are not tax deductible, but are predominately used to help meet the local financial requirements needed to receive national matching-grant funds.
Subscribe to the Coronavirus newsletter
Get the day's latest Coronavirus news delivered to your inbox by subscribing to our newsletter.
---