Actor Richard Widmark, 93, dies after illness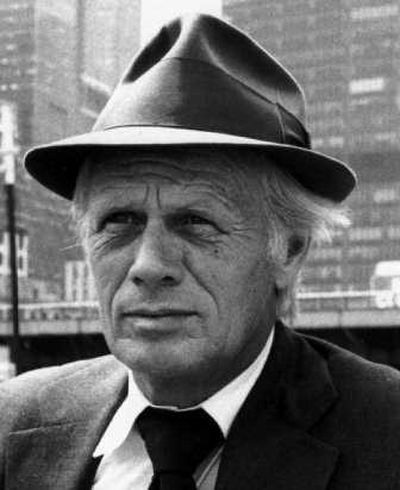 HARTFORD, Conn. – Richard Widmark, who made a sensational film debut as the giggling killer in "Kiss of Death" and became a Hollywood leading man in "Broken Lance," "Two Rode Together" and 40 other films, has died after a long illness. He was 93.
Widmark's wife, Susan Blanchard, said the actor died at his home in Roxbury on Monday. She would not provide details of his illness and said funeral arrangements are private.
"It was a big shock, but he was 93," Blanchard said.
After a career in radio drama and theater, Widmark moved to films as Tommy Udo, who delighted in pushing an old lady in a wheelchair to her death down a flight of stairs in the 1947 thriller "Kiss of Death." The performance won him an Academy Award nomination as supporting actor; it was his only mention for an Oscar.
"That damned laugh of mine!" he told a reporter in 1961. "For two years after that picture, you couldn't get me to smile. I played the part the way I did because the script struck me as funny and the part I played made me laugh. The guy was such a ridiculous beast."
An inordinately shy man, Widmark often portrayed killers, cops and Western gunslingers. But he said he hated guns.
"I know I've made kind of a half-assed career out of violence, but I abhor violence," he remarked in a 1976 interview.
Widmark appeared in 20 Fox films from 1957 to 1964.
In 1952, he starred in "Don't Bother to Knock" with Marilyn Monroe.
After leaving Fox, Widmark's career continued to flourish. He starred (as Jim Bowie) with John Wayne in "The Alamo," with James Stewart in John Ford's "Two Rode Together," as the U.S. prosecutor in "Judgment at Nuremberg," and with Robert Mitchum and Kirk Douglas in "The Way West." He also played the Dauphin in "St. Joan," and had roles in "How the West Was Won," "Death of a Gunfighter," "Murder on the Orient Express," "Midas Run" and "Coma."
"Madigan," a 1968 film with Widmark as a loner detective, was converted to television and lasted one season in 1972-73. It was Widmark's only TV series.
---