News > Spokane
Author will read debut novel
Former S-R sportswriter will be at Auntie's
Thu., Nov. 13, 2008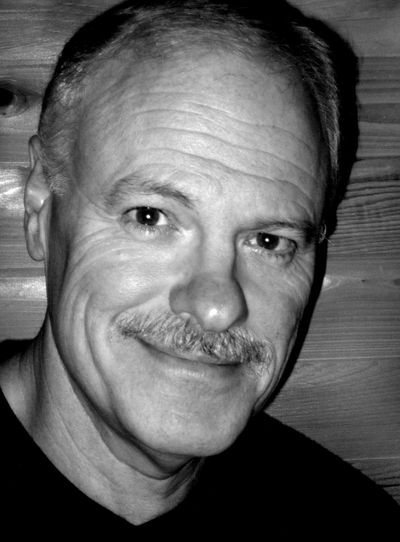 As the economic downturn continues, many Americans are looking for different ways to make a living.
Against all odds, Dave Boling seems to have found one.
Boling, a former Spokesman-Review sportswriter who now works for the Tacoma News Tribune, has become a novelist.
Boling will read from his book "Guernica" (Bloomsbury, 384 pages, $26) at 7:30 tonight at Auntie's Bookstore.
Long before the stock market went belly-up, newspapers across the country began feeling the pinch. Boling's paper, like The Spokesman-Review, couldn't avoid the consequent hits.
In 2005, Boling says, he began thinking about an alternate career that would allow him to use the one skill he already had, as a writer, but applying it to the world of fiction.
The question then became what to write about.
"People say, 'Write what you know,' but you know what?" Boling asks. "If you're eventually gonna sell something, I think you have to offer something that's gonna grab people and be different."
So Boling, 57, turned to the culture he became acquainted with through marriage. His wife's maternal grandfather, a Basque sheepherder, had immigrated to Boise from Spain.
"When I met her, I had never heard of the Basques," Boling said. "I was from Chicago. But I thought, 'If she's one of them, I think I'm gonna like 'em.' "
From his in-laws, he says, he absorbed the Basque culture "and began learning about the heritage and the language and the food and wine and dances and all the fun they have."
He also learned about, he says, "the bombing of Guernica."
Guernica, which most Americans would know because of Pablo Picasso's painting of the same name, is a town in northern Spain that, on April 26, 1937, was bombed by Franco's Nationalist forces.
"I was surprised that mainstream media never had followed the tracks back from 9/11 to Guernica," Boling says, "which was really one of the first examples of this 'total war,' where attackers didn't pay any attention to whether it was a military target or just unarmed, defenseless civilians."
In the words of Publishers Weekly, Boling's "Guernica" is "a multigenerational family saga" that revolves around the city's destruction. Seattle Post-Intelligencer book critic John Marshall calls the novel "an engrossing, dramatic family saga filled with engaging characters and resonant details of rural Spanish life."
Boling crafted his book when and where he could between his four sports columns a week – in hotel rooms, on planes, at airports during layovers.
But instead of complicating the writing process, Boling says, such limitations "actually made it possible." That's because, he says, he works in a business where meeting deadlines is a requisite.
"You have to just shut up and develop the capacity to focus on creating whatever it is you have to do on deadline," he says, "hit your deadline, make it as good as you can, ship it and don't ask questions."
An agent recommended by another former S-R reporter, Jim Lynch (author of the young adult novel "The Highest Tide"), quickly agreed to represent Boling.
The book sold almost as quickly, to both American and European publishers, and has been made one of a dozen 2008 Barnes & Noble Discover Great New Writers picks.
The most gratifying stamp of approval came in September when Boling's publisher sent him to Spain on a book tour. He was approached by a man who said his mother and aunt had been in Guernica during the bombing.
"And he was holding the book like it was a Bible or something, holding it to his chest, saying, 'This is a tribute to them, and this is a story that they would have loved.' And he told me how much he appreciated it.
"It was one of those moments," Boling says. "He was tearing up, and I was, too. And right then, I pretty much didn't care what the reviews would be."
Local journalism is essential.
Give directly to The Spokesman-Review's Northwest Passages community forums series -- which helps to offset the costs of several reporter and editor positions at the newspaper -- by using the easy options below. Gifts processed in this system are not tax deductible, but are predominately used to help meet the local financial requirements needed to receive national matching-grant funds.
Subscribe now to get breaking news alerts in your email inbox
Get breaking news delivered to your inbox as it happens.
---