News > Spokane
In brief: Spokane River flow prompts warning
Wed., April 22, 2009
Marine deputies are encouraging residents to avoid the Spokane River because of swift currents and heavy runoff from the melting snowpack.
The river is officially closed from Plese Flats to the Nine Mile Dam because of a broken safety- restraint cable at the dam, the Spokane County Sheriff's Office said Tuesday.
New police hires will soon be let go
Two people hired to be Spokane police officers will keep their jobs for just 10 days.
Police Chief Anne Kirkpatrick said she decided to revoke two recent job offers because of expected problems in the 2010 budget.
"I made the decision that it would be very poor stewardship to bring them on full time," Kirkpatrick said.
The positions were open because of attrition and not related to the proposed creation of 24 officer jobs to implement a neighborhood policing plan announced in 2007, she said. Twelve of the 24 were hired last year. City officials say hiring the extra 12 is unlikely soon, and Kirkpatrick said the department is reworking the policing model based on the lower staffing level.
The chief said she decided to bring the two hires on for 10 days to trigger civil service rules that would lock them in as the first to be hired for future officer openings.
Motorcyclist dies of crash injuries
A Spokane Valley man died Monday after being injured in a motorcycle crash 12 hours earlier in North Idaho.
Stanley Wells, 54, was westbound about 2:15 p.m. Sunday on Good Hope Road near Athol, Idaho, when he missed a turn and crashed, police said.
It appears he was speeding on his Harley-Davidson, according to the Idaho State Policepolice.
Wells, who was wearing a helmet, was taken to Sacred Heart Medical Center where he died about 2:30 a.m. Monday, authorities said.
Burglar sentenced on 22 counts
A burglar who targeted several homes after being released from jail because of a filing error last year was recently sentenced to 96 months in prison.
Charles R. Cope, 33, was convicted in Spokane County Superior Court of 22 felony counts of residential burglary, first- and second-degree theft, theft of a motor vehicle and possession of controlled substances.
Judge Michael Price sentenced Cope on Friday.
Cope had been at Geiger Corrections Center since his arrest in August for a string of burglaries in a Spokane Valley neighborhood.
His 18-year criminal history includes eight convictions for residential burglary as well as convictions for second-degree burglary and possession of stolen property.
Reward offered for man's location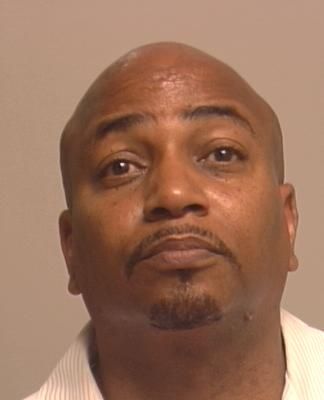 A level 3 sex offender has failed to register as one and is wanted on felony warrants.
Crime Stoppers is offering a reward for information that helps capture Fletcher K. Moore, 50.
Moore has a history of failing to register his home address after being convicted in 1987 of third-degree statutory rape and in 1995 of first-degree child molestation, according to Crime Stoppers.
Moore spent 15 days in Spokane County Jail last year after pleading guilty to failure to register as a sex offender.
Anyone with information on his whereabouts is asked to call Crime Stoppers at (800) 222-TIPS or submit the tip online at crimestoppersinland northwest.org.
Tipsters do not have to give their name but should leave a code name or number.
From staff reports
Local journalism is essential.
Give directly to The Spokesman-Review's Northwest Passages community forums series -- which helps to offset the costs of several reporter and editor positions at the newspaper -- by using the easy options below. Gifts processed in this system are not tax deductible, but are predominately used to help meet the local financial requirements needed to receive national matching-grant funds.
Subscribe to the Coronavirus newsletter
Get the day's latest Coronavirus news delivered to your inbox by subscribing to our newsletter.
---
Subscribe and log in to the Spokesman-Review to read and comment on this story