News > Features
People: That Howie just keeps on doing it
Tue., April 28, 2009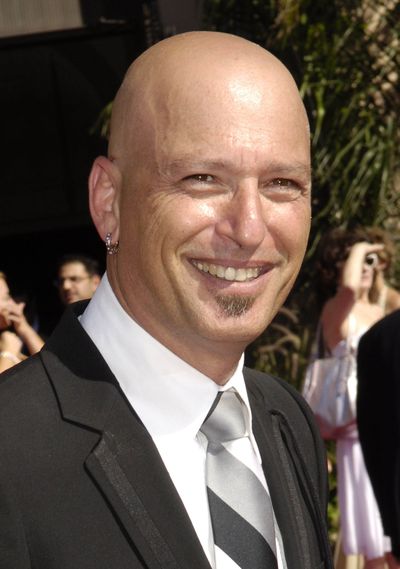 Improv comedy, says Howie Mandel – who balances 200 tour dates a year with two TV shows – is like a roller coaster: "The scarier the loops, the more you want to get on again."
Translation: When the Canadian comedian takes the stage, he won't know what the act is going to entail any more than audiences will.
Q. This is a good time to be you, with "Deal or No Deal" on network TV and in syndication, and "Howie Do It."
A. Who would've dreamed "Deal or No Deal" would take me to those heights? I thought it would actually take me to those depths.
Q. Is it frustrating to watch people pass up free money?
A. As a kid who came to America because I wanted to pursue something, I understand that the difference between this country and most other countries is that we have a "go for it" attitude. …
By the same token, when there's a person I'm standing eye to eye with, and they've told me they're in debt, and they have no health insurance, and the banker is offering them $250,000, and then they adamantly go, "No deal," it's hard for me not to throttle them.
Q. You can't say a thing.
A. I can watch it at home and scream at the TV, and say everything I wanted to say.
Q. You're talking about "Adult ADHD" in TV spots. How has the condition affected you?
A. I've been promoting a Web site, AdultADHDIsReal.com – and that's the whole point. I don't think that people know it's real. … It's hard for me to focus for any period of time, even in a conversation with my own child. I'll hear them go, "Daddy, look at me, you're not listening!" And I'm not. And God knows, I just want to focus and not have my mind wander.
Q, You were hospitalized recently for an irregular heartbeat. How has that colored the last few months for you?
A. I was up (in Toronto) shooting "Howie Do It," and for insurance reasons I got a checkup. … The way they correct it is, they defibrillate you. But before anesthesia, you can't eat … .
I had worked all day, and I ended up passing out. So, as I stand before you on stage, I'll wear a constant heart monitor. It's got these little wires, like on an EKG, and it transmits information directly to my doctor's office. If I feel like my heart's irregular, I press a little button, it goes to him, and then he calls and says: "Howie, don't worry. You're fine."
The birthday bunch
Actress-singer Ann-Margret is 68. Actress Marcia Strassman is 61. Actor Paul Guilfoyle ("CSI") is 60. "Tonight Show" host Jay Leno is 59. Actress Mary McDonnell is 56. Musician Kim Gordon (Sonic Youth) is 56. Rapper Too Short is 43. Actress Simbi Khali ("3rd Rock From The Sun") is 38. Actress Elisabeth Rohm ("Law and Order") is 36. Actor Jorge Garcia ("Lost") is 36. Actress Penelope Cruz is 35. Actress Jessica Alba is 28.
Local journalism is essential.
Give directly to The Spokesman-Review's Northwest Passages community forums series -- which helps to offset the costs of several reporter and editor positions at the newspaper -- by using the easy options below. Gifts processed in this system are not tax deductible, but are predominately used to help meet the local financial requirements needed to receive national matching-grant funds.
Subscribe to the Coronavirus newsletter
Get the day's latest Coronavirus news delivered to your inbox by subscribing to our newsletter.
---
Subscribe and log in to the Spokesman-Review to read and comment on this story