News > Features
Blogging fame is possible, not probable
Woman behind book and movie 'Julia and Julia' admits stardom was fluke
Sat., Aug. 8, 2009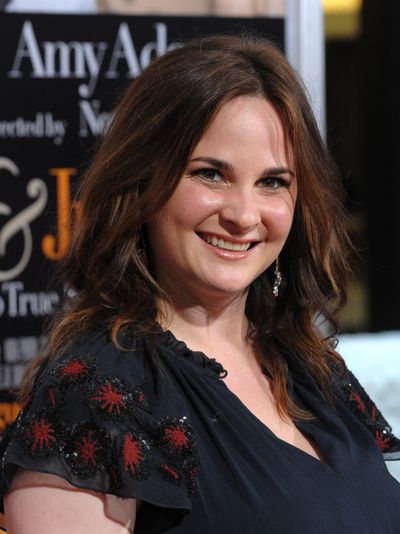 Julie Powell says she wasn't thinking book or movie deal when she began blogging her recipe-by-recipe adventure through Julia Child's "Mastering the Art of French Cooking."
She was just looking for an escape from a series of dead-end jobs that had put a damper on her dreams of becoming a writer.
But Powell found more than that. Her blog became a memoir, "Julie and Julia: 365 Days, 524 Recipes, 1 Tiny Apartment Kitchen" (retitled "Julie and Julia: My Year of Cooking Dangerously" in paperback), which led to a movie – the new "Julie & Julia," starring Meryl Streep and Amy Adams.
"I had no idea what it was going to do for me when I started," Powell says of her blog, which she started in 2002 at age 29.
Few bloggers will come close to Powell's success, say blog experts – especially considering there are 133 million blogs afloat on the Web, according to search engine Technorati, which has kept track since 2002.
Even Powell admits that she was "at the right place at the right time." The blogosphere was a much smaller place seven years ago, making it easier for frustrated secretaries like herself and fans of Child to stumble upon it.
According to Technorati's State of the Blogosphere 2008 report, the top reasons for starting a blog are self-expression and sharing expertise, followed by networking and gaining entry into the media world.
There has been a rise in a "professional class of bloggers," says Technorati's Jennifer McLean, such as Perez Hilton (celebrity gossip), Grace Bonney (interior decorating) and Zen Habits (goals and productivity).
PerezHilton.com had about 2.7 million unique visitors in June, according to marketing research company comScore, Inc.
Leo Babauta, creator of Zen Habits (zenhabits.net) and author of "The Power of Less: The Fine Art of Limiting Yourself to the Essential … in Business and in Life," had considerably fewer at 113,000, but he's one of the most influential bloggers out there, says McLean.
Dooce.com, the blog for stay-at-home mom Heather B. Armstrong, had about 76,000 unique visitors. Armstrong is the author of "It Sucked and Then I Cried: How I Had a Baby, A Breakdown, and a Much Needed Margarita," published earlier this year.
But using a blog to get a book deal is difficult. There is a difference in writing four paragraphs of disconnected ideas and 80,000 words of a story that can sustain a reader's interest, says Brooke Warner, senior editor at Seal Press.
Gretchen Rubin, author of the forthcoming memoir "The Happiness Project," says she chose to blog about her quest for happiness because it was something new and challenging and she wanted to chronicle her steps. But it was hearing back from readers that was gratifying, she says.
"Part of it is that everyone is interested in happiness in some way," says Rubin. "A lot of people write about it in universal terms to be widely applicable. I'm always writing through the lens of my own experience."
If you're not passionate about what you are writing, you are not going to keep the content fresh, says McLean.
"You have to kind of set aside the 'How many hits am I getting?' … and get back to the basics of 'I'm going to do this because I love it,' " she says. 'Whatever 'it' is."
Local journalism is essential.
Give directly to The Spokesman-Review's Northwest Passages community forums series -- which helps to offset the costs of several reporter and editor positions at the newspaper -- by using the easy options below. Gifts processed in this system are not tax deductible, but are predominately used to help meet the local financial requirements needed to receive national matching-grant funds.
Subscribe to the Coronavirus newsletter
Get the day's latest Coronavirus news delivered to your inbox by subscribing to our newsletter.
---